Dion G. Rassias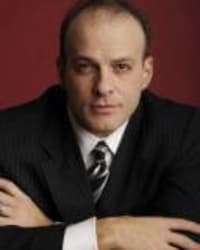 Attorney Profile
Top Rated General Litigation Attorney in Philadelphia, PA
Phone: 855-282-7548
Fax: 215-592-8360
Selected To Super Lawyers:
2004 - 2021
Practice Areas:
General Litigation (50%),
Personal Injury - General: Plaintiff (50%)
Attorney Profile
As recognized by American Lawyer Media, "Dion meets that supreme standard of being a 'lawyer's lawyer'. That is to say, if I were in trouble, I would want him representing me." In a world where everyone claims to be a "trial lawyer", Dion really is. He has stood victorious in the courtroom in all types of cases, from cases involving catastrophically injured members of our community, to business disputes, complex litigation(s) and insurance matters. As you will see, trying cases is what he does.
Dion has extensive trial and appellate experience in state and federal courts and regulatory agencies throughout the six states where he is admitted to practice. He has tried and settled a growing list of cases which have resulted in multi-million dollar verdicts and settlements, all of which have been collected in full, for people and families who have been catastrophically injured and damaged as the result of medical malpractice, professional malpractice, partnership disputes and law firm disassociations, defamation and false light, products liability, civil rights violations, discrimination and harassment, and related personal injury actions. In addition, he has tried and settled many complex commercial litigations involving business disputes, antitrust claims, contracting disputes, healthcare issues, bank fraud and trade secret litigation. Dion's cases have been covered by some of the most significant media outlets all over the world, including the New York Times and the London Independent. His clients include Taylor Swift, former heavyweight boxing champion Larry Holmes, Baseball Hall of Fame's Harry Kalas, as well as numerous elected officials throughout the Tri-State area, including Mr. Justice Seamus P. McCaffery, whose lawsuit against The Philadelphia Inquirer has been described as one of the most significant First Amendment cases in the history of Pennsylvania.
ACCOMPLISHMENTS & HONORS
By Order of the Supreme Court of Pennsylvania dated February 9, 2018, Dion was appointed as a Member of the Disciplinary Board of Pennsylvania, an independent agency under the Supreme Court's jurisdiction, which includes ten attorneys and two non-lawyers from across the state.  The Disciplinary Board was created to assist the Supreme Court in all matters involving attorney licensing and attorney discipline.  Dion has been the Chair of the Rules Committee since January 2019.
Dion serves as a Judge Pro Tempore for the Court of Common Pleas of Philadelphia County.
In 2017, Dion was recognized with a Lifetime Achievement selection as one of America's Top 100 Attorneys.
Dion is a member of the most exclusive group of plaintiffs' attorneys in the United States, The Summit Council. The Summit Council is by invitation only, and its criteria for membership is the most selective and rigorous of any such group across the country.
Dion has a "Superb 10.0" rating from AVVO.com, and a "Judicial AV Preeminent" rating from Martindale-Hubbell. He is a member of The National Trial Lawyers Top 100, and also the Million Dollar Advocates Forum and the Multimillion Dollar Advocates Forum.
Dion has been selected as a Pennsylvania 'Super Lawyer' by Philadelphia Magazine and Law & Politics, and has continuing recognitions for being in the Top 100 lawyers in the Commonwealth of Pennsylvania and also the Top 100 of lawyers in Philadelphia since the inception of "Super Lawyers" in 2004. This recognition is based upon a survey of over 34,000 lawyers and judges from the Commonwealth to determine the top 5% of attorneys practicing in Pennsylvania, and can be viewed in the "Ultimate Guide to the Top Lawyers in Pennsylvania", found at www.superlawyers.com.
From 2010 through 2016, Dion served as a Committee Member serving the Disciplinary Board of the Supreme Court of Pennsylvania as a Hearing Officer, where he presided over disciplinary cases and claims brought against lawyers throughout the Commonwealth.
In June of 2010 he was appointed by the Pennsylvania Senate to participate in the Joint State Government's Commission (Senate Resolution 344 of 2010), to study and investigate the criminal justice system in Philadelphia and to develop solutions for the problems involving high violent crime rates, low conviction rates, the bail system, witness intimidation and other matters of significant and important public interest. This advisory committee is comprised of approximately thirty judges, lawyers and prosecutors.
In October of 2011 and 2007, he served as the moderator for the television coverages of The Pennsylvania Superior Court's en banc oral arguments at the National Constitution Center. Dion provided case introductions, commentary and analysis of the Court arguments.
From 2002 until 2010, Dion sat as a member of the Architects Licensure Board. Pennsylvania governors Edward G. Rendell, in 2006, and Mark S. Schweiker, in 2002, appointed Dion, with the advice and consent of the Pennsylvania Senate, to serve on the Board for two 4 year terms. This Board, acting under Pennsylvania's Department of State, is responsible for licensing, investigating and disciplining the Commonwealth's architects.
In January of 2004, he was appointed by the Pennsylvania Senate as a member of the Joint State Government Commission Task Force on Real Property Law (Senate Resolution 244 of 2002). This Joint Commission is a standing group of attorneys and judges from across the Commonwealth who provide legal experience and advice to assist the General Assembly by recommending improvements and changes to Pennsylvania laws.
In October of 2003, Dion was selected by America Lawyer Media, The Legal Intelligencer and the Pennsylvania Law Weekly, as one of Pennsylvania's forty best lawyers under the age of 40. This award represents the Pennsylvania legal world's recognition of lawyers across the state who have worked tirelessly in their professional, personal and civic lives to improve the legal landscape and the future of others.
In May of 2002, he was requested to testify before the Pennsylvania Senate Judiciary Committee on Senate Bill 1376, on Joint and Several Liability. His diverse experience representing corporations, plaintiffs and insurance defendants helped clarify and articulate issues and concerns about the proposed legislation.
In January 2001, he became one of the youngest members ever appointed by the Justices of the Supreme Court of Pennsylvania to serve as a member of the Appellate Court Procedural Rules Committee, the group which drafts and revises the rules which govern appellate practice in Pennsylvania.
Dion has published in Butterworth's Journal of International Banking and Financial Law, and has been approved by Continuing Legal Education, Inc. to provide continuing education lectures in the states of Pennsylvania, Delaware, Florida, and California. He has provided accredited CLE for Montgomery County Bar Association and was a Keynote seminar presenter at the 2004 Luzerne County Bench/Bar Seminar on the topic of Appellate practice.
CASE RESULTS
Some of the cases Dion has worked on include the following verdicts and settlements:
$24 million for an insurance company battling a rival over a contract dispute concerning the coverage for medical services
$18 million in total settlement value for a delayed birth injury in Delaware County causing cerebral palsy
$17 million for a local bank against its former law firm for poor loan documentation and bad collateral
$12.6 million pool for children in a school bus collision
$10.1 million in total settlement value for a hypoxic brain injury caused by nursing negligence and inattentiveness in Northeastern Pennsylvania, leading to a lifetime of tax free monthly payments for the injured plaintiff
$7 million for a gas line explosion as a result of negligent digging by a construction backhoe operator
$5.5 million for a bicycle/motor vehicle collision resulting in a skull fracture and loss of hearing
$5 million total settlement value (full insurance policy limits) for a birth injury/delayed birth/cerebral palsy case in rural central Pennsylvania
$5 million for a parking lot attendant crushed by the booth he was working in at the Philadelphia sports complex
$4.5 million for an underride truck/automobile accident in Montgomery County
$3.75 million for a Dram Shop case where plaintiff was three (3) times the legal intoxication limit
$3.75 million involving birth injury medical malpractice and a misdiagnosis of preeclampsia in Delaware County
$3.5 million for a medical malpractice birth injury caused by aspirated meconium and delayed delivery
$3.1 million for medical malpractice involving neck surgery and the failure to monitor patient carefully enough after surgery
$3.0 million – When a kiss is more than a kiss, #metoo. A waitress was awarded $3 million by a Philadelphia jury for an unwanted kiss from a restaurant patron. Case settled confidentially/judgment marked satisfied
$3 million for a tractor trailer/auto underride accident
$3 million for medical malpractice involving the removal of tonsils and overmedication
$2.5 million for medical malpractice involving colon cancer treatment and subsequent leak
$2.5 million for medical malpractice involving an aortic dissection and the failure to recommend corrective surgery
$2 million for a motorcyclist who was struck by a delivery vehicle
$2 million for medical malpractice involving a hip replacement
$1.9 million in a medical malpractice case involving an overdose of Dilantin and the failure to properly monitor
$1.8 million for a college student who was hit by a trash truck
$1.8 million for medical malpractice involving poor anesthesia care in a hip replacement surgery
$1.7 million for the failure to diagnose endocarditis resulting in a stroke
$1.65 million for legal/medical malpractice involving a child's personal injury and failure of his lawyer to file within applicable statute of limitations
$1.65 million involving the medical malpractice caused by an overdose of pain medication by a hospital treating kidney stones
$1.5 million in an antitrust case for a physician who was excluded from practice at a Pennsylvania hospital
$1.5 million for an intoxicated guest who fell from a third floor hotel balcony
$1.5 million for medical malpractice in failing to diagnose a pulmonary embolus
$1.2 million for a fireman involved in an intersectional collision involving the loss of a spleen
$1 million for a tractor trailer/automobile collision
$1 million for a one-year imprisonment in a case of false arrest and defamation
$1 million as a result of minority shareholder oppression against one of the country's largest financial services companies over a business transaction in rural Pennsylvania
$1 million for medical malpractice involving the transfusion of the wrong blood type
$1 million pool for several riders in the Duckboat tragedy
In addition to his work on commercial litigations and for catastrophically injured plaintiffs, Dion also represents one of Pennsylvania's fastest growing domestic insurance companies. He serves as that company's lead trial counsel on major litigation matters throughout the Commonwealth and defends bad faith claims, civil rights cases, discrimination and harassment, fire and explosion cases, subrogation, general liability claims and coverage disputes.
CASES IN THE SPOTLIGHT
On Wednesday, June 20, 2018, a Philadelphia County Court of Common Pleas jury handed down a $3 million verdict against Defendant Gregory Englesbe as a result of an ill-advised, ill-executed kiss that he gave to a server at the Scarpetta restaurant in October of 2016. The Plaintiff was represented by Dion G. Rassias and Jill Johnston of The Beasley Firm. The Plaintiff Kristin Lisi filed her lawsuit on May 10, 2017, claiming that Englesbe inappropriately grabbed her by the back of the neck and spun her around to give her a kiss after he had been eyeing her during his evening of drinking and debauchery at Scarpetta restaurant in Rittenhouse Square. She claimed that Englesbe confronted her in an upstairs hallway at Scarpetta and said, "You've been walking by me all night, and I want a kiss," and then grabbed her by the back of the neck and spun her around and gave her a kiss. In so doing, Englesbe partially tore her rotator cuff, and created a brachial plexus injury and a cervical spine injury. Englesbe, at trial, contended that the kiss was just a small, inappropriate peck which could not have caused the damages the Plaintiff claimed. The Philadelphia County jury disagreed and awarded Kristin $600,000.00 in compensatory damages and $2.4 million in punitive damages, punishing the Defendant for his misconduct in the context of his three (3) homes, his fleet of exotic cars, and his membership at Palm Beach's Mar-a-Lago resort. Englesbe previously offered a whopping $20,000.00 to settle the dispute.
Dion recently obtained a settlement with a lifetime value of over $10 million in a brain damage case on behalf of a 21-year-old who was involved in a car accident and then subsequently mistreated at a rural Pennsylvania hospital.  Despite the hospital's attempts to avoid producing complete records throughout discovery, Dion was able to obtain the plaintiff's entire chart and the audit trail behind the records.  This critical information, coupled with the opinions of several extremely well-qualified expert doctors, proved that the plaintiff's brain injury was caused by a hospital nurse's failure to adequately monitor the patient's condition.  Even though medical malpractice cases have been difficult to win outside of Philadelphia County, Dion has won a settlement or a verdict in every medical malpractice case he has developed and tried across numerous counties throughout Pennsylvania.  Case selection and pre-complaint workup are the key to winning away from Philadelphia; when good, meritorious cases are filed, juries everywhere understand and produce outstanding results.
Tractor trailer accidents are becoming more prominent and result in massive recoveries.  Tractor trailer cases reliably come with two facts: first, the injuries are usually very devastating and second, tractor trailer defendants have massive insurance coverage, which enables settlements and verdicts to be collected in full.  Dion has a huge tractor trailer case, including a claim for punitive damages against the defendant, coming up for trial later this year.
Dion recently filed Complaints on behalf of Plumbers' Local Union No. 690 Health Plan ("Local 690") and the Delaware Valley Health Care Coalition ("DVHCC") seeking over $1 billion in damages from several generic drug manufacturers who have increased the prices of generic drugs at alarming rates. Both Complaints show that the plaintiffs purchase or reimburse the cost of prescription drugs for their members, and as a result of the defendant generic drug companies' "unfair and deceptive acts and practices," plaintiffs and their members dramatically and drastically overpaid for these medications. These deceptive practices affect many types of healthcare patients including "government assistance patients" (those who are members of one or more government assistance programs which cover all or part of the cost of their generic prescription drugs, including Medicare, Medicaid, and PACE), "private assistance patients" (those who are members of private health insurance plans offered by union funds and other self-funded third party payors for full or the partial payment of their generic prescription drugs), and "no assistance patients" (those who have no health insurance at all for the payment of their generic prescription drugs, and thus have to pay cash for their generic prescription drugs based upon inflated "average wholesale prices" ("AWPs") for such drugs). These patients, and those that provide them with generic prescription drug benefits, all paid more for generic prescription drugs than they should have paid as a result of the schemes of the defendants.
Email Me
To: Dion G. Rassias
Super Lawyers: Potential Client Inquiry
Articles about Dion G. Rassias appearing in Super Lawyers
Additional Sources of Information About Dion G. Rassias
About Dion Rassias
Admitted: 1987, Pennsylvania
Professional Webpage: http://www.beasleyfirm.com/our-attorneys/dion-g-rassias/
Honors/Awards:
Member, The Summit Council

Member, The National Trial Lawyers Top 100

Pennsylvania Super Lawyer, Philadelphia Magazine

Top 100 of lawyers in Philadelphia, 2004-present

One of Pennsylvania's Forty Best Lawyers Under the Age of 40, America Lawyer Media, The Legal Intelligencer and the Pennsylvania Law Weekly, October 2003

Superb 10.0 Rating, AVVO.com

Member, Million Dollar Advocates Forum

Pennsylvania Super Lawyer, Law & Politics

Selected to be a Committee Member serving the Disciplinary Board of the Supreme Court of Pennsylvania as a Hearing Officer, July 2010

Pennsylvania Top 100 - 2016

AV Preeminent, Martindale-Hubbell

Member, Multimillion Dollar Advocates Forum

Top 100 lawyers in the Commonwealth of Pennsylvania

Appointed by the Pennsylvania Senate to participate in the Joint State Government's Commission, June 2010

Philadelphia Top 100 - 2016 
Bar/Professional Activity:
Pennsylvania

New York

United States Court of Claims

Member, Appellate Court Procedural Rules Committee, January 2001

Delaware

New Jersey

United States Supreme Court

Member, Joint State Government Commission Task Force on Real Property Law, January 2004

Massachusetts

District of Columbia

Member, Architects Licensure Board, 2002-2010
Scholarly Lectures/Writings:
Butterworth's Journal of International Banking and Financial Law

Keynote seminar presenter at the 2004 Luzerne County Bench/Bar Seminar on the topic of Appellate practice
Educational Background:
Dickinson College, B.A., 1984

Stanford University
Show More
Dion G. Rassias:
Last Updated: 12/11/2020