David S. Pollock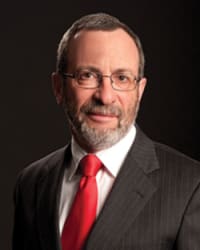 Attorney Profile
Top Rated Family Law Attorney in Pittsburgh, PA
Pollock Begg
 | 
525 William Penn Pl, Suite 3501
Pittsburgh, PA 15219
Phone: 412-471-9000
Fax: 412-471-9001
Selected To Super Lawyers:
2004 - 2021
Practice Areas:
Family Law (90%),
Estate Planning & Probate (10%)
Attorney Profile
For almost 40 years, David Pollock has practiced family law to help individuals and families succeed in difficult circumstances. He is a founding member of Pollock Begg in Pittsburgh, Pennsylvania, and was previously a partner and head of the Matrimonial Law Group at Reed Smith LLP.
David focuses on the economic aspects of premarital agreements, separation, divorce, unmarried partner issues, estate planning, business and family succession planning, equitable distribution, child support and alimony. He provides comprehensive representation to clients in traditional divorces and in high-value cases involving business valuations, framing of assets, net disposable income, taxation and other complex financial matters.
David is motivated by helping people and continues his family's legacy in this regard. His father was a general practice physician and his mother was a social worker whose focus included marriage issues. In his spare time, David is involved at Temple Sinai, the Jewish Community Center, and in a variety of volunteer activities.
David is active in the legal community, serving on the board of managers of the USA Chapter of the International Academy of Matrimonial Lawyers (2004-2007; 2011-current). He has served as treasurer of the Pennsylvania Chapter of the American Academy of Matrimonial since 2006. For the past 16 years, he has been editor-in-chief of the Pennsylvania Family Lawyer, the official quarterly publication of the Pennsylvania Bar Association Family Law Section.
David is listed in the most recent editions of Best Lawyers and the Bar Register of Preeminent Lawyers. He is also listed among the Top 50 Pittsburgh Super Lawyers. He was also named a Pennsylvania Bar Foundation Life Fellow during the 2006-2007 fiscal year.
David graduated from Duquesne University School of Law. He began college at the end of his junior year of high school and graduated from Pennsylvania State University, major in anthropology and minor in sociology.
Email Me
To: David S. Pollock
Super Lawyers: Potential Client Inquiry
Articles about David S. Pollock appearing in Super Lawyers
Additional Sources of Information About David S. Pollock
About David Pollock
Admitted: 1974, Pennsylvania
Professional Webpage: http://www.pollockbegg.com/team-davidpollock.html
Honors/Awards:
Best Lawyers in America

, Best Lawyers,

2020

Named to the Best Lawyers in America lists for family law in 2019.

,

Best Lawyers in America 2019 lists for family law

,

2019

Special Recognition Award for Long-Time Service as Editor-in Chief of PA Family Lawyer, PBA Family Law Section – January 19, 2019

,

Special Recognition Award

,

2019

Ida and Samuel Latterman Volunteer Mitzvah Award, Jewish Community Center, June, 1989

Family Law Section Special Achievement Awards, Pennsylvania Bar Association, July, 2006

ACLEA Award of Professional Excellence in Best Program - PBI Program, Drafting Marital Settlement Agreements developed by Susan H. Swope, Esquire, Mary Cushing Doherty, Esquire and David S. Pollock, Esquire in 1990 and 1991, awarded July, 1997

Fellows Program, Allegheny County Bar Foundation, 2007

Family Law Section Special Achievement Awards, Pennsylvania Bar Association, July, 2013

Fellow, American Academy of Matrimonial Lawyers, August, 1992 - Present

Family Law Section Special Achievement Awards, Pennsylvania Bar Association, July, 1993 - July, 1998

Martindale Hubbell Pre-Eminent Attorney, 1994 - Present

National Council of Jewish Women, Special Recognition for Fundraising for Jane B. Lobl Children's Rooms through ACBA Family Law Section, May, 2005

Dean's Advisory Board, Duquesne University School of Law, 2005 - 2008

2015 Pittsburgh Business Times Diamond Award 

,

Pittsburgh Business Times Diamond Award

,

2015

Outstanding Contribution Award, Family Law Section, Pennsylvania Bar Association, 1988 - 1989

Family Law Section Special Achievement Awards, Pennsylvania Bar Association, July, 2000

Best Lawyers in America - Matrimonial, 1996 - Present

Life Fellow, Pennsylvania Bar Foundation, 2006 - 2007

Dean's Advisory Board, Duquesne University School of Law, 2008 - Present

Pennsylvania Bar Association Eric Turner Memorial Award

,

2017
Bar/Professional Activity:
Co-Chair, Technology Committee, Allegheny County Bar Association, 2005 - Present

Co-Chair, Program Committee, Pennsylvania Bar Association, 1991-1995

Master, American Inns of Matrimonial Courts, September 1995 - September 1996

Pennsylvania Supreme Court, October, 1974

Chair, Allegheny County Bar Association, May 2006 - May 2008

Member, Judiciary Committee, Allegheny County Bar Association, November, 1994 - November, 1996

Member, Family Law Section, Westmoreland Bar Association

Family Law Task Group, Pennsylvania Futures Commission, 1996 - 1997

Treasurer, Allegheny County Bar Association, May 2000 - May 2002

Chair, Pennsylvania Bar Association, July 2000 - July 2001

Member, AAML Newsletter Committee, American Academy of Matrimonial Lawyers, 2003 - Present

Board of Managers, USA Chapter, International Academy of Matrimonial Lawyers, March 2004 - March 2007

Council Member, Allegheny County Bar Association, December, 1992 - December, 1995

Second Vice Chair, Pennsylvania Bar Association, July 1997 - July, 1998

Member, Board of Managers, American Academy of Matrimonial Lawyers, July 2002 - July 2003

Co-Chair, Court Relations Committee, Allegheny County Bar Association, January, 1994 - January, 1995

Council Member, Pennsylvania Bar Association, December, 1987 - July, 1991

Co-Chair, Board of Examiners, American Academy of Matrimonial Lawyers, July 2001 - July 2003

Co-Chair, Technology Committee, Allegheny County Bar Association, 1999 - 2001

Co-Chair, Program Committee, Pennsylvania Bar Association, 1988-1989

Member, Duquesne University School of Law Dean's Advisory Board, February 2008 - Present

Pennsylvania

Immediate Past Chair, Family Law Section, Allegheny County Bar Association, May 2008 - May 2010

Member, Judiciary Committee, Allegheny County Bar Association, May, 2004 - May, 2007

Member, Family Law Section, Washington County Bar Association

Master Emeritus, American Inns of Matrimonial Courts, September 2000 - Present

Secretary, Allegheny County Bar Association, May 2002 - May 2004

Immediate Past Chair, Family Law Section, Pennsylvania Bar Association, July 2001 - July 2002

National Chair, AAML Public Relations Committee, American Academy of Matrimonial Lawyers, 2003 - 2004

Chair, Pennsylvania Supreme Court Disciplinary Board, August 2002 to June 30, 2007

Council Member, Allegheny County Bar Association, December, 1988 - December, 1991

First Vice Chair, Pennsylvania Bar Association, July 1998 - July 1999

Co-Chair, Membership Committee, American Academy of Matrimonial Lawyers, July 1997 - July 2003

Co-Chair, Rules Committee, PBA Liaison, Allegheny County Bar Association, January, 1996 - January 1997

Treasurer, Pennsylvania Bar Association, July, 1995 - July, 1996

Member, Board of Examiners, American Academy of Matrimonial Lawyers, July, 1997 - July 2003

Co-Chair, Procedures and Rules Committee, Allegheny County Bar Association, 1985-1988

Co-Chair, Program Committee, Pennsylvania Bar Association, 1984-1987

Board of Governors, Duquesne University Law Alumni Association, April, 1993 - April, 1996

U.S. District Court for the Western District Pennsylvania, October, 1974

Co-Chair, Technology Committee, Allegheny County Bar Association, 2005 - Present

Member, Task Force on Family Court Reform, Pennsylvania Bar Association, 1997 - 1999

Master, American Inns of Matrimonial Courts, October 1997 - July 1999

Vice-Chair, Allegheny County Bar Association, May 2004 - May 2006

Member, Special Fee Determination Committee, Allegheny County Bar Association, 1980 - Present

Member, Family Law Section, American Bar Association

Member, Hearing Committee 410, Pennsylvania Supreme Court Disciplinary Board, July 1, 2001 through June 30, 2007

Council Member, Allegheny County Bar Association, December, 1984 - December, 1987

Chair Elect, Pennsylvania Bar Association, July 1999 - July 2000

Treasurer, Pennsylvania Chapter, American Academy of Matrimonial Lawyers, July 2006 - Present

Board of Managers, USA Chapter, International Academy of Matrimonial Lawyers, March 2011 - Present

Council Member, Allegheny County Bar Association, December,1996 - May, 2000

Secretary, Pennsylvania Bar Association, July, 1996 - July, 1997

Member, Board of Examiners, American Academy of Matrimonial Lawyers, 1993 - 1995

Member, Opinions Committee, Allegheny County Bar Association, 1993 - Present

Council Member, Pennsylvania Bar Association, July, 1992 - July, 1995

Member, Program Committee, American Academy of Matrimonial Lawyers, 1993 - 1996
Pro bono/Community Service:
Past Member, Oakland Rotary, 1976 - 1995

Chair, JCC/West Penn Hospital Biathlon, Jewish Community Center, August 16, 1992

Intergenerational Chair, Temple Sinai

Past Chair, Community Service Committee, Oakland Rotary

Chair, JCC/West Penn Hospital Biathlon, Jewish Community Center, August 20, 1995

Secretary, Jewish Community Center, June, 1993 - June, 1995

Co-Chair, Membership Appreciation Day, Jewish Community Center, February 28, 1988

Executive Committee, Jewish Community Center, June, 1990 - September, 1997

Committee Assignments: Budget and Finance Committee, Jewish Community Center, 1998

Chair, Aquatics Committee, Jewish Community Center, 1989 - 1990

Arthur and Dorothy Pollock Scholarship Fund, Penn State University, Altoona Campus

United States Army Reserve, November 1970 - November 1976

Chair, JCC/West Penn Hospital Biathlon, Jewish Community Center, August 18, 1991

Founding Director and Attorney, Oakland Business and Civic Association

Past Chair, Public Relations Committee, Oakland Rotary

Chair, JCC/West Penn Hospital Biathlon, Jewish Community Center, August 21, 1994

Past Member, Board of Trustees of Temple Sinai Brotherhood

Secretary, Jewish Community Center, June, 1993 - June, 1995

Co-Chair, Development Committee, Jewish Community Center, 1995

Assistant Treasurer, Jewish Community Center, June, 1991- June, 1992

Committee Assignments: Budget, Finance, Investment, Executive, Emma Kaufmann Camp, Henry Kaufmann Family Recreation Park, Aquatics, Development, Jewish Community Center, 1992 - 1997

Chair, Henry Kaufmann Family Recreation Park, Jewish Community Center, 1987 - 1990

Irving Jaffe and Judith Jaffe Pollock Emma Kaufmann Camp Scholarship Fund, Jewish Community Center

Chair, Finance/Budget Committee, Jewish Community Center, 1992 - 1993

Past Member of Board of Directors, Oakland Business and Civic Association

Past Member of Board of Directors, Oakland Rotary

Chair, JCC/West Penn Hospital Biathlon, Jewish Community Center, August 15, 1993

Past Member, Board of Trustees, Temple Sinai

Board of Directors, Jewish Community Center, June, 1988-September 1997

Chair, JCC/West Penn Hospital Biathlon, Jewish Community Center, August 25, 1996

Treasurer, Jewish Community Center, June 1992 - 1993

Masters Swimming Program, Jewish Community Center, 1983 - Present

Chair, Emma Kaufmann Camp, Jewish Community Center, 1991 - 1994

Emma Kaufmann Camp Committee, Jewish Community Center

Chair, Membership Committee, Jewish Community Center, 1990 - 1991

Pittsburgh Section, Annual Fundraising for Jane B. Lobl Children's Rooms through ACBA Family Law Section, Advisory Roundtable, National Council of Jewish Women
Scholarly Lectures/Writings:
Author/Editor, Pennsylvania Family Lawyer: Volume 30, Issue Nos. 1, 2, 3, 4, Editor-in-Chief, various columns and editorial comments, Pennsylvania Bar Association Family Law Section, 2008

Author/Lecturer, Tax Aspects of Separation and Divorce: An Outline and Overview Prepared for the George R. Harris & Associates Certified Public Accountants & Tax Preparers Continuing Professional Education Seminar, Monroeville, PA, ICPA/PAICPA, August 19, 1998

Author/Lecturer, Semi-Annual Update, Custody, Partial Custody and Visitation, Paternity, Termination of Parental Rights, December, Pennsylvania Bar Association Family Law Section, January, 1989

Co-Author, Fundamentals of Family Law, "Child Support, Spousal Support and Alimony Pendente Lite;" April, 1997 (co-author with Brian C. Vertz/lecturer). PBI 1997-1272.

Author/Editor, Pennsylvania Family Lawyer: Volume 31, Issue Nos. 1, 2, 3, 4, Editor-in-Chief, various columns and editorial comments, Pennsylvania Bar Association Family Law Section, 2009

Lecturer, Amendments to Divorce Code, Equitable Distribution and Double-Dipping. PAICPA, Cranberry, PA, ICPA/PAICPA, December 18, 2008

Author/Lecturer, Semi-Annual Update, Custody, Partial Custody and Visitation, Paternity, Termination of Parental Rights, December, Pennsylvania Bar Association Family Law Section, July, 1989

Co-Author, PBA Young Lawyers Division, "Child Support, Spousal Support, Alimony Pendente Lite Case Law Update.", PBI 1997-1345

Author/Editor, Pennsylvania Family Lawyer: Volume 32, Issue Nos. 1, 2, 3, 4, Editor-in-Chief, various columns and editorial comments, Pennsylvania Bar Association Family Law Section, 2010

Author/Lecturer, Tax Aspects of Separation and Divorce: An Outline and Overview Prepared for CPA, Enrolled Agent and Other Tax Practitioner Program, Community College of Allegheny County, Certified Public Accountant Continuing Education Program, CCAC, June 6 & 18, 1997

Author/Lecturer, Semi-Annual Update, Custody, Partial Custody and Visitation, Paternity, Termination of Parental Rights, December, Pennsylvania Bar Association Family Law Section, January, 1990

Co-Author, PBA Young Lawyers Division, "Child Support, Spousal Support, Alimony Pendente Lite Case Law Update.", PBI 1997-1336

Author/Editor, Pennsylvania Family Lawyer: Volume 33, Issue Nos. 1, 2, 3, 4, Editor-in-Chief, various columns and editorial comments, Pennsylvania Bar Association Family Law Section, 2011

Author/Lecturer, Tax Aspects of Separation and Divorce: An Outline and Overview Prepared for CPA, Enrolled Agent and Other Tax Practitioner Program, Community College of Allegheny County, multiple campuses, Certified Public Accountant Continuing Education Program, CCAC, March 26, 28 & 30 & April 1, 1998

Author, Pennsylvania Family Lawyer, Volume XI, No. 3: Judicial Intervention when Custodial Parent Seeks to Relocate Minor Child Out of State, Pennsylvania Bar Association Family Law Section, August, 1990

Co-Author, First Annual Family Law Update, "Recent Rule Changes, Appellate Decisions and Selected Trial Court Decisions on Child Support, Spousal Support and Alimony Pendente Lite" PBI 1997- 1366

Moderator/Lecturer, Family Law Section, Winter Meeting, Rules, Case Law and Legislative Updates, Pennsylvania Bar Association Family Law Section, January, 1997

Author/Lecturer, Tax Aspects of Separation and Divorce: An Outline and Overview Prepared for CPA, Enrolled Agent and Other Tax Practitioner Program, Community College of Allegheny County, multiple campuses, Certified Public Accountant Continuing Education Program, CCAC, March 16, 18, 20 & 22, 2000

Author/Lecturer, Family Law Section, Summer Workshop, July, 1990, Interstate Family Law Litigation, Pennsylvania Bar Association Family Law Section

Lecturer, Essentials of Pennsylvania Practice, "How to Obtain a Support Order," EPP1997-02, "Obtaining a Spousal Support, Child Support or Alimony Pendente Lite Order", October 16, 1997

Lecturer, Family Law Section, Winter Meeting, "Retirement Planning", Pennsylvania Bar Association Family Law Section, January 1997

Author/Lecturer, Tax Aspects of Separation and Divorce: An Outline and Overview Prepared for CPA, Enrolled Agent and Other Tax Practitioner Program, Community College of Allegheny County, multiple campuses, Certified Public Accountant Continuing Education Program, CCAC, January 22, 24, 26 & 28, 2004

Lecturer, Family Law Section, Winter Workshop, January, 1991, Custody Trends, Hot Issues, Emerging Arguments, Food for Thought: Harry & David's Fruit Baskets of Custody Plums (co-author with Harry M. Byrne, Jr., Esq., materials republished and represented by others at PBA Annual Meeting, May, 1991

Lecturer, Equitable Distribution and Retirement Planning, "Retirement Planning, Plus Tax Aspects of Retirement Planning + Overview", PBI 1997-1420, December, 1997

Moderator/Lecturer, Family Law Section, Winter Meeting, "Non-Qualified Deferred Compensation Plans" plus "Military and Government Pensions", Pennsylvania Bar Association Family Law Section, January, 1998

Author/Lecturer, Tax Aspects of Separation and Divorce: An Outline and Overview Prepared for CPA, Enrolled Agent and Other Tax Practitioner Program, Community College of Allegheny County, multiple campuses, Certified Public Accountant Continuing Education Program, CCAC, May 19, 23 & 25, 2005

Co-Author/Lecturer, Family Law Section, Summer Workshop, Marriage Settlement Agreements, Pennsylvania Bar Association, July, 1991

Co-Author, Fundamentals of Family Law, "Child Support, Spousal Support and Alimony Pendente Lite;" PBI 1998-1464, March, 1998

Lecturer, Domestic & Matrimonial Torts, PBI 1998-2004, June 1998

Lecturer, Family Law Section, Winter Meeting, "Forms 1040, 1065, 1120, K-1: Simple and Not So Simple Explained", Pennsylvania Bar Association Family Law Section, January, 2000

Author/Lecturer, Tax Aspects of Separation and Divorce - Continuing Legal Education, CCAC, July 26, 2005

Author, Pennsylvania Family Lawyer, Volume XII, No. 5: Judicial Intervention Revisited in Parental Relocation Cases After Gruber, Pennsylvania Bar Association Family Law Section, November, 1991

Lecturer, Tips from the Frontline: Pragmatic Custody, PBI 1999-2253, April, 1999

Lecturer, Family Law Section, Winter Meeting, "Survey of Pennsylvania Cases and Statutes Defining Income", Pennsylvania Bar Association Family Law Section, January, 2004

Author/Lecturer, Tax Aspects of Separation and Divorce - Continuing Legal Education, CCAC, July 20, 24, 26, 2006

Author, Family Law Section, Winter Workshop, January, 1992, The Dilemma of Custody Relocation, materials republished and represented by others at PBA Annual Meeting, Pennsylvania Bar Association, May, 1992

Lecturer, Third Family Law Institute, "Support," PBI 1999 - 2345, November, 1999

Lecturer, Family Law Section, Annual Winter Meeting, Death During Divorce: Issues You Haven't Even Thought Of (sic), Pennsylvania Bar Association Family Law Section, January, 2010

Author/Lecturer, Tax Aspects of Separation and Divorce - Continuing Legal Education, CCAC, May 17, 21, 23, 2007

Author/Lecturer, Family Law Section, Summer Workshop, Valuation of Assets: Date of Valuation and Spousal or Non-Spousal Participation in Increase or Decrease in Value, Pennsylvania Bar Association, June, 1992

Co-editor/Lecturer, Drafting Marital Settlement Agreements, PBI 1999 - 2425, November 1999

Author/Lecturer, A Comprehensive Survey of the Field, Alimony Pendente Lite and Counsel Fees and Support (lecturer), PBI 1987-402, September-November, 1987

Author/Lecturer, Tax Aspects of Separation and Divorce - Continuing Legal Education, CCAC, March 27, 29, 31 and April 2, 2008

Author, Pennsylvania Family Lawyer, Volume XIII, No. 4: The Wisdom of Solomon Finally Settles the Confusion of Sutliff, Pennsylvania Bar Association Family Law Section, September, 1992

Author/Lecturer, Fundamentals of Family Law, "Child Support, Spousal Support and Alimony Pendente Lite;" PBI 2000-2530, March, 2000

Author/Lecturer, Recent Developments in Equitable Distribution and Other Divorce Issues, Chapter 7, Creative Structuring of Alimony v. Equitable Distribution and Chapter 4, The Valuation of Goodwill in Business, Partnerships and Professional Practices (lecturer), PBI 1989-499, May-June, 1989

Author/Lecturer, Tax Aspects of Separation and Divorce - Continuing Legal Education, CCAC, May 28, 30 and June 1, 2009

Co-Author, Family Law Section, Summer Workshop, Spendable Income - Fact or Fiction: Finding Real Income And What The Court Does With It When You Get It Into Evidence, Pennsylvania Bar Association, July, 1993

Co-Author, Pennsylvania Family Lawyer, Volume XIV, No. 4: Net Spendable Income Calculation in the Context of Depreciation and Business Expenses, Pennsylvania Bar Association Family Law Section, October, 1993

Lecturer, Technology for the Family Lawyer, PBI 2000-2576, August, 2000

Author/Lecturer, How to Handle Adoptions in the 1990s, November, 1989

Author/Lecturer, Tax Aspects of Separation and Divorce - Continuing Legal Education, CCAC, April 15, 17, 21, 2010

Co-Author, Pennsylvania Family Lawyer, Volume XV, No. 3: "The Rainbow after the Storm? Post - Secondary Educational Support Legislation in the Wake of Blue," Pennsylvania Bar Association Family Law Section, Fall, 1994

Author, Tax Consequences in Divorce: Avoiding the Pitfalls: Chapter 2, Tax Aspects of Child Support, PBI 2000-2585, August, 2000

Author/Lecturer, Child and Spousal Support, Alimony Pendente Lite and Their Ilk, Fundamentals of Family Law, PBI, January-February, 1991

Author/Lecturer, Tax Aspects of Separation and Divorce - Continuing Legal Education, CCAC, April 7, 9, 11, 13, 2011

Author/Lecturer, Tax Aspects of Separation and Divorce - Continuing Legal Education, PSU, February 1, 3, 4, 2010

Co-Author, Family Law Section, Semi-Annual Update: Child Support, Spousal Support, Paternity and Alimony Pendente Lite, Pennsylvania Bar Association, January 1995

Co-editor/Lecturer, Fundamentals of Family Law, "Child Support, Spousal Support and Alimony Pendente Lite;" PBI 2002-3179, June, 2002

Editor-in-Chief, Pennsylvania Family Lawyer, Volumes 18 - 33, Pennsylvania Bar Association, January, 1996 - Present

Co-Course Planner/Editor/Lecturer, Drafting Marital Settlement Agreements, PBI 1991-626 and 627, April, 1991

Lecturer, Financial Statements in the Courtroom; Cranberry, PA, AOPC, September 25, 2002

Co-Author, Family Law Section, Semi-Annual Update: Child Support, Spousal Support, Paternity and Alimony Pendente Lite, Pennsylvania Bar Association, July, 1995

Co-editor/Lecturer, Family Law Update, "Recent Rule Changes, Appellate Decisions and Selected Trial Court Co-editor/Lecturer, Decisions on Child Support, Spousal Support and Alimony Pendente Lite", PBI 2003 - 3302, October, 2003

Case Note: The Eastern District Court held facially unconstitutional Pennsylvania's distraint procedure, 12 Duq. L. Rev. 624, Duquesne University School of Law, Law Review, 1974

Author/Lecturer, Litigating Across State Lines, PBI 1991-644, June, 1991

Author, Lawyer's Quick Desk Reference - Pennsylvania Edition -Domestic Chapter IX.1 - IX.2, 2nd Edition, AARP Legal Advocacy Group, January 1998

Co-Author, Family Law Section, Semi-Annual Update: Child Support, Spousal Support, Paternity and Alimony Pendente Lite, Pennsylvania Bar Association, January 1996

Co-Author, Tax Consequences in Divorce: Avoiding the Pitfalls: Chapter 2, Tax Aspects of Child Support, PBI 2003-3414, July, 2003

Case Comment: The Tocsin Has Sounded: A Post-Mortem Examination of Privity of Warranty in Pennsylvania, 13 Duq. L. Rev 53, Duquesne University School of Law, Law Review, 1974

Author/Lecturer, Child and Spousal Support, "Support Rules," Chapter 1 and "Appellate Decisions, " Chapter 3, PBI 1992-703, March, 1991 - June, 1992

Frequent author and public speaker regarding Family Law and Family Succession Issues for the PBA, PBI, ABA, AAML, ACBA, WBA, AICPA, PAICPA, NACVA, AOPC, AARP, CCAC, Point Park College, Duquesne University School of Law and other groups and institutions on a variety of family law topics

Co-Author, Family Law Section, Semi-Annual Update: Child Support, Spousal Support, Paternity and Alimony Pendente Lite, Pennsylvania Bar Association, July 1996

Co-editor/Lecturer, Drafting Marital Settlement Agreements, PBI 2003 - 3559, November, 2003

Author/Lecturer, Bridge The Gap Committee, Statutory Update & Protection From Abuse, Allegheny County Bar Association, October, 1987

Author/Lecturer, Support Law Update, "Support Rules," Chapter 1 and "Appellate Decisions," Chapter 3, PBI 1993-825, June, 1993

ESIBytes Podcast - E Discovery Tips by Experts - E Discovery and Family Law by David Pollock and Barry Gummow, JurInnov Ltd. - September 15, 2009

Co-Author/Lecturer, Family Law Section, Summer Workshop, Complex Support Issues, Pennsylvania Bar Association, July, 1995

Co-Author, Fundamentals of Family Law, "Child Support, Spousal Support and Alimony Pendente Lite;" PBI 2004-3521, October, 2004

Bench-Bar Family Law Section, Child Support/Spousal Support/Alimony Pendente Lite Case Law Updates, Allegheny County Bar Association, June, 1990 - June, 1996

Co-Course Planner/Editor/Lecturer, Drafting Marital Settlement Agreements, PBI 1993-850 (republished at PBI 1996-1170), December, 1993

Lecturer, Ethical Issues Affecting Domestic Relations Lawyers, PBI 1992-749, December, 1993

Law Review, Duquesne University School of Law, 1972

Co-Author/Lecturer, Family Law Section, Winter Workshop, Real Estate Transactions, Pennsylvania Bar Association, January, 1996

Co-Author, Tax Consequences in Divorce: Avoiding the Pitfalls: Chapter 2, Tax Aspects of Child Support, PBI 2005-4128, August, 2005

Bench-Bar Family Law Section, Child Support/Spousal Support/Alimony Pendente Lite Case Law Updates, Allegheny County Bar Association, June, 1997 (reprinted in First Annual Family Law Update, PBI 1997-1366 and Third Annual Family Law Update, PBI 1999-2345, June, 1998)

Author/Lecturer, Hot Tips in Family Law, "General Practice Tidbits and Tie-Ins," PBI 1993-853 & 854, January, 1994

Author/Editor, Pennsylvania Family Lawyer: Volume 18, Issue Nos. 1, 2, 3, 4, Editor-in-Chief, various columns and editorial comments, Pennsylvania Bar Association Family Law Section, 1996

Co-Author, Fundamentals of Family Law, "Child Support, Spousal Support and Alimony Pendente Lite" PBI 2005-4128, June, 2005

Author/Lecturer, Bench-Bar Family Law Section, Child Support/Spousal Support/Alimony Pendente Lite Case Law Updates, Allegheny County Bar Association, June, 1999

Co-Author, Fundamentals of Family Law, Chapter 5, "Child Support, Spousal Support and Alimony Pendente Lite," PBI 1994-867, February-March, 1994

Author/Editor, Pennsylvania Family Lawyer: Volume 19, Issue Nos. 1, 2, 3, 4, Editor-in-Chief, various columns and editorial comments, Pennsylvania Bar Association Family Law Section, 1997

Lecturer, A Day on Real Estate, "With Friends Like These: Issues in Real Property Ownership Among Unmarried Individuals," PBI 2007-4557, March 22, 2007

Author/Lecturer, Allegheny County Practicum Skills Training Course: Matrimonial Law and Procedure, February 1995

Author/Lecturer, Advanced Equitable Distribution, "Sometimes You Just Gotta Make The Rules," PBI 1994-886, April,1994

Author/Editor, Pennsylvania Family Lawyer: Volume 20, Issue Nos. 1, 2, 3, 4, Editor-in-Chief, various columns and editorial comments, Pennsylvania Bar Association Family Law Section, 1998

Lecturer, Property Settlement Agreements, PBI 2008- 5386, June 19, 2008

Allegheny County Practicum Skills Training Course: Matrimonial Law and Procedure, Tax Reform Act Changes, Rental Credits, Other Hot Topics

Lecturer, Expert Witnesses and Discovery, "Effective Use of Business/Professional Practice Appraisers," PBI 1994-922, October, 1994

Author/Editor, Pennsylvania Family Lawyer: Volume 21, Issue Nos. 1, 2, 3, 4, Editor-in-Chief, various columns and editorial comments, Pennsylvania Bar Association Family Law Section, 1999

Lecturer, E-Mail and the Internet in a Domestic Relations Practice, PBI-5603-2009, January 30, 2009

Allegheny County Practicum Skills Training Course: Matrimonial Law and Procedure, February 1994

Author/Lecturer, Tax Traps in Divorce Law, Chapter 2, Tax Aspects of Child Support, PBI 1995-961 (reprinted for Tax Aspects of Divorce and Separation seminar at Neuman College on November 7, 1996), June-July, 1995

Author/Editor, Pennsylvania Family Lawyer: Volume 22, Issue Nos. 1, 2, 3, 4, Editor-in-Chief, various columns and editorial comments, Pennsylvania Bar Association Family Law Section, 2000

Co-editor/Lecturer, Drafting Marital Settlement Agreements, PBI 2009- 5600, February 2009

Coauthor/Lecturer, Allegheny County Practicum Skills Training Course: Matrimonial Law and Procedure, April, 1999

Author/Lecturer, Matrimonial Lawyers' Consideration, Retainers, American Academy of Matrimonial Lawyers, January, 1996

Author/Lecturer, Divorce and Bankruptcy, PBI 1995-997, July, 1995

Author/Editor, Pennsylvania Family Lawyer: Volume 23, Issue Nos. 1, 2, 3, 4, Editor-in-Chief, various columns and editorial comments, Pennsylvania Bar Association Family Law Section, 2001

Lecturer, Overview of Family Law, Pittsburgh Paralegal Association, May 17, 2000

Co-Course Planner/Lecturer, Advanced Custody Relocation Issues, American Academy of Matrimonial Lawyers, January, 1999

Author/Lecturer, Advanced Family Law Symposium: Economic Aspects of Divorce, "Earning Capacity" and "Support Guidelines;" PBI 1995-1029, December 14, 1995

Author/Editor, Pennsylvania Family Lawyer: Volume 24, Issue Nos. 1, 2, 3, 4, Editor-in-Chief, various columns and editorial comments, Pennsylvania Bar Association Family Law Section, 2002

Author/Lecturer, Recent Appellate Decisions and Selected Trial Court Decisions: Equitable Distribution, Alimony, Counsel Fees, Costs and Expenses, Westmoreland County Bar Association, May 11, 2000

Co-Author with Brian C. Vertz, Esq., Pittsburgh Legal Journal (Daily), Volume 120, No 118: Shared Custody May Mean Shared Confusion in Calculation of Child Support, June 23, 1994

Co-Course Planner/Lecturer, Bankruptcy and Creditor Issues, American Academy of Matrimonial Lawyers, American Academy of Matrimonial Lawyers, January, 2008

Lecturer, First Annual Law Institute, "Phantom Income" and "Isolation of IRS Assets and Liabilities (Unused Tax Credits and Write-Offs), PBI 1996-1069, March, 1996

Author/Editor, Pennsylvania Family Lawyer: Volume 25, Issue Nos. 1, 2, 3, 4, Editor-in-Chief, various columns and editorial comments, Pennsylvania Bar Association Family Law Section, 2003

Author/Lecturer, Tax Aspects of Separation and Divorce: An Outline and Overview Prepared for the George R. Harris & Associates Certified Public Accountants & Tax Preparers Continuing Professional Education Seminar, Monroeville, PA, ICPA/PAICPA, August 16, 1995

Author/Lecturer, Hot Tips: Engagement to Closing, Closing Letters, American Academy of Matrimonial Lawyers, January, 2011

Lecturer, First Annual Law Institute, "Phantom Income" and "Isolation of IRS Assets and Liabilities (Unused Tax Credits and Write-Offs), PBI 1996-1069, November, 1996

Author/Editor, Pennsylvania Family Lawyer: Volume 26, Issue Nos. 1, 2, 3, 4, Editor-in-Chief, various columns and editorial comments, Pennsylvania Bar Association Family Law Section, 2004

Author/Lecturer, Tax Aspects of Separation & Divorce: An Outline and Overview Prepared for the PICPA Foundation for Education and Research, Greensburg, PA, ICPA/PAICPA, December 5, 1996

Author, Family Advocate, Alimony Tax Planning, Volume 19, No. 2, Page 51, American Bar Association, Fall 1996

Co-Author, Fundamentals of Family Law, "Child Support, Spousal Support & Alimony Pendente Lite" PBI 1996-1068 (reprinted without attribution in Essentials of Pennsylvania Practice, EP1997-02), March-April, 1996

Author/Editor, Pennsylvania Family Lawyer: Volume 27, Issue Nos. 1, 2, 3, 4, Editor-in-Chief, various columns and editorial comments, Pennsylvania Bar Association Family Law Section, 2005

Author/Lecturer, Divorce Panel Discussion with John Levitske, Jr, CPA, CFA, ASA - Forensic Accounting Examinations in Divorce; Second Annual Practitioners Conference, PICPA Foundation for Education and Research, Greensburg, PA, ICPA/PAICPA, October 1, 1996

Author/Lecturer, Semi-Annual Update, Custody, Partial Custody and Visitation, Paternity, Termination of Parental Rights, December, Pennsylvania Bar Association Family Law Section, 1987

Lecturer, Equitable Distribution Update, "Labeling Assets;" PBI 1996- 1131, October 22, 1996

Author/Editor, Pennsylvania Family Lawyer: Volume 28, Issue Nos. 1, 2, 3, 4, Editor-in-Chief, various columns and editorial comments, Pennsylvania Bar Association Family Law Section, 2006

Author/Lecturer, Business Valuation in Equitable Distribution: AICPA - Pennsylvania Chapter in conjunction with ACBA, ICPA/PAICPA, May, 1998

Author/Lecturer, Semi-Annual Update, Custody, Partial Custody and Visitation, Paternity, Termination of Parental Rights, December, Pennsylvania Bar Association Family Law Section, July, 1988

Lecturer, Drafting Marital Settlement Agreements, PBI 1996-1170, December 11, 1996

Author/Editor, Pennsylvania Family Lawyer: Volume 29, Issue Nos. 1, 2, 3, 4, Editor-in-Chief, various columns and editorial comments, Pennsylvania Bar Association Family Law Section, 2007
Other Outstanding Achievements:
Newsletters:
Editor in Chief

,

Pa Family Lawyer

,

PBA Family Law Section
Educational Background:
Pennsylvania State University, Main Campus, B.A. in Anthropology, Minor in Sociology
Show More
David S. Pollock:
Last Updated: 2/2/2021