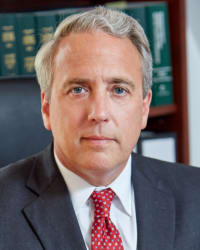 Law Offices of Robert H. Humphrey
Practice Areas: DUI-DWI, Criminal Defense; view more
Licensed in Rhode Island since: 1992
Education: University of New Hampshire Franklin Pierce School of Law

Selected to Super Lawyers: 2012, 2014 - 2022

Free Consultation
Law Offices of Robert H. Humphrey
8 Neck Road
Tiverton, RI 02878
Visit website
Details
Attorney Robert H. Humphrey is a recognized leader in the field of DUI and refusal defense because of his litigation experience, articles and lectures. For over 30 years, Attorney Humphrey has successfully handled DUI and refusal cases as a criminal defense attorney and for 14 years as a Municipal Prosecutor. Attorney Humphrey is a frequent lecturer for the Rhode Island Bar Association and other educational programs. In 2023, Attorney Humphrey lectured for the Rhode Island Bar Association on "Hardship Licenses & DUI Cases."  In 2020, Attorney Humphrey conducted a DUI training seminar for the Rhode Island Public Defender's Office and the Rhode Island Association of Criminal Defense Lawyers.  In 2017, his article entitled "Rhode Island DUI Conditional Hardship Licenses: The Sequel" was published in the Rhode Island Bar Journal. Attorney Humphrey prepared Rhode Island's DUI practice manual entitled Drunk Driving: Detection, Prosecution and Defense (2023 Update), which is widely used by drunk driving law practitioners in courtrooms throughout the state. Attorney Humphrey is a member of the National College for DUI Defense. He is also a founding member and the State Ambassador for Rhode Island for the DUI Defense Lawyers Association. He has served as the Municipal Court Judge for the Town of Tiverton.
Practice areas
Criminal Defense: DUI/DWI, Criminal Defense
Focus areas
Criminal Domestic Violence, DUI/DWI, Expungement, Sex Offenses
80% Criminal Defense: DUI/DWI

20% Criminal Defense
First Admitted: 1992, Rhode Island
Professional Webpage: https://www.rhumphreylaw.com/attorney-profiles/robert-h-hump...
Verdicts/Settlements (Case Results):
State v. Simmons, 87 A.3d 412 (R.I. 2014)
Bar/Professional Activity:
U.S. District Court District of Rhode Island, 1993

Rhode Island, 1992

Massachusetts, 1995

U.S. District Court District of Massachusetts, 1995
Honors/Awards:
Recipient of First Place

,

Rhode Island Bar Journal Writing Award

,

Rhode Island Bar Journal

,

2003
Scholarly Lectures/Writings:
CLE

,

Lecturer

,

"Hardship Licenses & Ignition Interlock Devices: Part II"

,

Rhode Island Bar Association

,

2022

CLE

,

Lecturer

,

"Drunk Driving: Detection, Prosecution and Defense"

,

Rhode Island Bar Association

,

2023

Lecture

,

Lecturer

,

"Cyber-Crimes & Sex Crimes Investigations"

,

Salve Regina University

,

2023

Lecture

,

Lecturer

,

Drunk Driving: Detection, Prosecution & Defense

,

Salve Regina University

,

2019

Lecture

,

Lecturer

,

"Cyber-Crimes & Sex Crimes Investigations"

,

Salve Regina University

,

2022

CLE

,

Lecturer

,

Hardship Licenses & Ignition Interlock Devices

,

Rhode Island Bar Association

,

2021

Lecture

,

Lecturer

,

"Cyber-Crimes & Sex Crimes Investigations"

,

Salve Regina University

,

2021

CLE

,

Lecturer

,

DWI & DREs

,

Rhode Island Public Defender's Office

,

2020

Lecture

,

Lecturer

,

"Cyber-Crimes & Sex Crimes Investigations"

,

Salve Regina University

,

2020

Lecture

,

Lecturer

,

"Cyber-Crimes & Sex Crimes Investigations"

,

Salve Regina University

,

2019

CLE

,

Lecturer

,

"DUI Laws & Hardship Licenses"

,

Rhode Island Bar Association

,

2019

Author

,

"Rhode Island DUI Conditional Hardship Licenses"

,

Rhode Island Bar Journal, January/February 2015

Lecture

,

Lecturer

,

"Drunk Driving: Detection, Prosecution and Defense"

,

Salve Regina University

,

2018

"Drunk Driving: Detection, Prosecution and Defense", Salve Regina University, 2003

"Handling First DUI Case", Criminal Law Review CLE, 2011

"Drunk Driving: Detection, Prosecution and Defense", Salve Regina University, 2012

"The Changing Science & Technology of DUI Cases", R.I. Bar Association, 2015

"Drunk Driving: Detection, Prosecution and Defense", Roger Williams University School of Law, 2003

"Law Day - Cyber-Bullying, Sexting and Internet Crimes", R.I. Bar Association, 2011

"Forensic Science 101: DWI Cases", R.I.A.C.D.L., 2015

"Law of Sex Crimes", Rhode Island Bar Association, 2003

"Successful Prosecution and Defense of DUI Cases", R.I. Bar Association, 2011

"Cyber-Crimes & Sex Crimes Investigations", Salve Regina University, 2017

"Youthful Criminal Offenders", R.I. Bar Association/Middletown High School, 2003

"Sex Crimes in Rhode Island", Salve Regina University, 2011

Author

,

"Rhode Island Identity Theft Protection Act of 2015"

,

Rhode Island Bar Journal, July/August 2016

"Domestic Violence Cases", Rhode Island Bar Association, 2002

"Drunk Driving: Detection, Prosecution and Defense", Salve Regina University, 2010

"Cyber-Crimes & Sex Crimes Investigation"

,

Salve Regina University

,

2016

"DUI Enforcement and Prosecution", Tiverton Police Department, 2002

"DUI: Beyond the Basics", Washington County Bar Association, 2010

"Hardship Licenses & Ignition Interlock Devices"

,

R.I. Bar Association

,

2016

"DWI in Two Easy Sessions", Rhode Island Bar Association, 2000

"Law Day - Cyber-Bullying, Sexting and Internet Crimes", R.I. Bar Association, 2010

"Law Day - Miranda Rights", R.I. Bar Association, 2016

"Strategies in Handling DWI Cases", Lorman Education Services, 1999

"Strategies in Handling DWI/Refusal Cases", Rhode Island Bar Association, 1998

"DUI: Beyond the Basics", R.I. Bar Association, 2010

Rhode Island Bar Association

,

2016

"Strategies in Handling DWI Cases", Lorman Education Services, 1998

"DUI and Refusal Cases", R.I. District Court Prosecutors Association, 2010

"Drunk Driving: Detection, Prosecution & Defense", Salve Regina University, 2016

"Drunk Driving Laws for Operators Under 21", Lady of Fatima High School, 1998

"Sex Crimes in Rhode Island", Salve Regina University, 2010

Author, "Rhode Island DUI Conditional Hardship Licenses: The Sequel," Rhode Island Bar Journal, January/February 2017

"Prosecution of Drunk Driving Cases", Rhode Island State Police Academy, 1997

"Social Host Law: Civil and Criminal Liabilities", R.I. Bar Association, 2009

"DUI Laws & Hardship Licenses", R.I. Bar Association, 2017

Co-Author

,

"Cyber Crimes: Bullying, Stalking, Sexting & Texting"

,

Rhode Island Bar Journal, March/April, 2011

"Sex Crimes in Rhode Island", Salve Regina University, 2009

 "Drunk Driving: Detection, Prosecution and Defense" Salve Regina University, 2017

Co-Author, "How To Prove A DWI Observation Case", Rhode Island Bar Journal, September/October 2006

"Drunk Driving: Detection, Prosecution and Defense", Salve Regina University, 2009

 "Ignition Interlock and Hardship Licenses," R.I.A.C.D.L., 2017

Author

,

www.rhumphreylaw.com/documents/Social-Host-Article.pdf

,

Rhode Island Bar Journal, November/December 2009

Co-Author, Potential Impact of State v. Delbonis on Prior Drunk Driving Convictions from 2000 to 2003, Rhode Island Bar Journal, May/June 2005

"Laws and Consequences for Youthful Offenders of Drug and Alcohol Related Crimes", Little Compton Substance Abuse Task Force, 2009

"Cyber-Crimes & Sex Crimes Investigation", Salve Regina University, 2018

"Drunk Driving: Detection, Prosecution & Defense", R.I. Bar Association, 2014

Surveying Sex Crimes Law in Rhode Island, Rhode Island Bar Journal, March/April 2005

"Sex Crimes in Rhode Island", Salve Regina University, 2008

"Drunk Driving: Detection, Prosecution & Defense", Salve Regina University, 2013

Co-Author, Prosecution and Defense of Chemical Test Refusal Cases, Rhode Island Bar Journal, November/December 2004

"Criminal Law and Procedure", Little Compton Police Dept., 2008

Author

,

"Drunk Driving: Beyond the Basics"

,

Rhode Island Bar Journal, May/June, 2010

Domestic Violence - Detection, Prosecution and Defense, Rhode Island Bar Journal, January/February 2003

"Drunk Driving: Detection, Prosecution and Defense", R. I. Bar Association, 2008

Author

,

"Regarding the Effects of the Revised Regulations on Drunk Driving and Refusal Cases

,

Rhode Island Bar Journal, July/August 2008

Co-Author, Defending the Rhode Island Licensee Charged with Drunk Driving in Massachusetts, Rhode Island Bar Journal, November/December 2001

"Social Host Laws, Drug Court, and Youthful Offenders", Little Compton Substance Abuse Task Force, 2008

"Cyber-Crimes & Sex Crimes Investigations", Salve Regina University, 2015

Co-Author, Drunk Driving: Recent Developments in the Law, Rhode Island Bar Journal, May 1999

"Drunk Driving: Detection, Prosecution and Defense", Salve Regina University, 2008

Co-Author

,

"Refusal Cases: Beyond the Basics"

,

Rhode Island Bar Journal, November/December 2011

A Primer on Probate Appeals, Rhode Island Bar Journal, March 1998

"Sex Crimes in Rhode Island", Salve Regina University, 2007

"Sex Crimes in Rhode Island", Salve Regina University, 2006

DWI The Latest Updates, R.I. Bar Association, 2007

The Law of Domestic Violence in Rhode Island, Rhode Island Bar Journal, December 1995

"Sex Crimes in Rhode Island", Salve Regina University, 2005

Drunk Driving Prosecution Training Seminar, Little Compton Police Department, 2007

Co-Author, Drunk Driving Law Update, Rhode Island Bar Journal, October 1994

"Drunk Driving: Detection, Prosecution and Defense", Salve Regina University, 2005

Drunk Driving: Detection, Prosecution and Defense, R.I. Bar Association, 2006

"Refusal Cases & Hardship Licenses", R.I. Bar Association, 2015

"D.W.I. Prosecution Training", Portsmouth Police Department, 2005

"Drunk Driving: Detection, Prosecution and Defense", Salve Regina University, 2012

"Sex Crimes in Rhode Island"

,

Salve Regina University

,

2013

"Sex Crimes in Rhode Island", Salve Regina University, 2004

"Refusal Cases: Beyond the Basics", R.I. Bar Association, 2012

Co-Author

,

6th Amendment's Confrontation Clause Evolution

,

Rhode Island Bar Journal, March/April 2013

"Drunk Driving: Detection, Prosecution and Defense", Salve Regina University, 2004

"Law Day - Freedom of Speech and Internet Crimes", R.I. Bar Association, 2012

"Refusal Cases: Beyond the Basics", R.I. Bar Association, 2013

"Legal Analysis of Doctrine of Social-Host Liability", WJAR-TV, 2004

"Successful Prosecution and Defense of DUI Cases", R.I. Bar Association, 2012

"Law Day - Police Questioning", R.I. Bar Association, 2013

"Cyber-Crimes & Sex Crimes Investigations", Salve Regina University, 2014

"Drunk Driving: Basics & Beyond", R.I. Bar Association, 2004

"Sex Crimes in Rhode Island", Salve Regina University, 2012

"Refusal Cases: Beyond the Basics", R.I. Bar Association, 2014

"Law Day", R.I. Bar Association, 2004

"Drunk Driving: Detection, Prosecution and Defense", Salve Regina University, 2011

Co-Author

,

"Drunk Driving and Warrantless Blood Tests"

,

Rhode Island Bar Journal, September/October 2014

"American Judicial System", Salve Regina University, 2004

"Refusal Cases: Beyond the Basics", R.I. Bar Association, 2011

"Hardship Licenses & Ignition Interlock Devices", R.I. Bar Association, 2018

"Youthful Criminal Offenders", R.I. Bar Association/Middletown High School, 2004

"Effective Case Presentation at Trial", NBI, 2011
Office location for Robert H. Humphrey
8 Neck Road
Tiverton, RI 02878
Phone: 401-816-5862
Selections
Super Lawyers: 2012, 2014 - 2022
Additional sources of information about Robert H. Humphrey
Attorney resources for Robert H. Humphrey