Nahon, Saharovich & Trotz, PLC
488 South Mendenhall
Memphis, TN 38117
Phone: 888-402-2695
Fax: 901-462-3350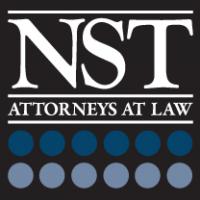 Firm Profile
The largest personal injury law firm in Tennessee, Nahon, Saharovich & Trotz, PLC, has developed a regional presence as a formidable personal injury firm since its founding in 1990. Today, our team has grown to include 30 lawyers and more than 100 employees, including investigators, paralegals and other legal professionals, and we have satellite offices in Tennessee, Mississippi and Arkansas. Our courtroom-tested personal injury lawyers are committed to obtaining just compensation for people who have been injured as the result of the negligence and carelessness of others. We take on a broad range of personal injury cases, including:
• Automobile accidents
• Truck accidents
• Commercial motor vehicle accidents
• Tractor-trailer accidents
• Workers' compensation
• Medical malpractice
• Nursing home abuse
• Social Security Disability claims
• Prescription drugs and medications
• Products liability
• Mass tort litigation
While our large size attracts lawyers who possess excellent credentials and extensive trial experience, we also take pride in remaining true to our roots, offering the personalized service often associated with smaller firms. We have the resources to hire qualified experts to testify on our clients' behalf as part of crafting a solid case, and pairing our resources with our team-based approach has allowed our attorneys to collectively recover in excess of $1 billion in verdicts and settlements.
At Nahon, Saharovich & Trotz, PLC, we understand the ordeals faced by our clients and their families as they wrestle with medical expenses and the challenges of rehabilitation, so all of our legal professionals are trained to provide caring and compassionate counsel to every client. Because your recovery is paramount, we strive to maintain an open line of communication, guiding you through your case step by step and listening to you. We also offer flexible hours, including evenings and weekends, and hospital or home visits by appointment. We accept our personal injury cases on a contingency fee basis and provide complimentary initial consultations.
We have offices located in Memphis, Jackson and Knoxville, Tennessee; Jackson, Mississippi; and Jonesboro, Arkansas. If you or a loved one has questions about a potential case, or to speak to one of our injury lawyers, please contact us for more information.
Attorney List
Show More
Email Me
To: Nahon, Saharovich & Trotz, PLC
Super Lawyers: Potential Client Inquiry