Chris Gober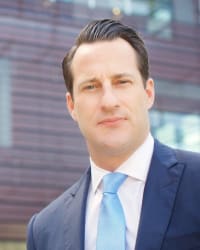 Attorney Profile
Top Rated Legislative & Governmental Affairs Attorney in Austin, TX
Phone: 512-354-1783
Fax: 877-437-5755
Selected To Super Lawyers:
2014 - 2020
Selected To Rising Stars:
2012 - 2014
Practice Areas:
Legislative & Governmental Affairs (60%),
Constitutional Law (30%),
Criminal Defense: White Collar (10%)
Attorney Profile
Chris Gober is a trusted legal adviser for the most consequential matters in American politics:
Campaigns, PACs, and nonprofits, including the methodical Cruz for President campaign and dozens of U.S. Senate, U.S. House, and gubernatorial races across the country.
Constitutional and political litigation, including a victorious First Amendment lawsuit that permanently struck down a state's "Super PAC" ban, the hotly contested Texas redistricting litigation, and the successful defense of a conservative political commentator in a high-profile defamation suit brought by the father of the former Irving, Texas student known as "Clock Boy."
Government investigations and enforcement actions, including the successful representation of a high-profile U.S. Senator in a multiyear investigatory inquiry by the U.S. Department of Justice and numerous Federal Election Commission and state-agency enforcement actions.
Recognizing his breadth of knowledge, ability to "get to yes," and the unique skills he acquired as a former campaign tactician, more and more multi-billion dollar companies and high-profile clients are relying on Chris to navigate them through legal and strategic minefields when the stakes are high. Now based in his home state of Texas, Chris maintains a national political law and election law practice representing clients in more than 25 states.
Chris has been honored as the "U.S. Government Lawyer of the Year" by Lawyer Monthly and various other publications in 2013, 2014, 2015, and 2016, as well as "U.S. Government Affairs and Public Policy Lawyer of the Year." He has received numerous "under 40" acclaims, including being named to The National Trial Lawyers "Top 40 Under 40" list, receiving the American Association of Political Consultants' prestigious "40 Under 40" award, and being selected an Austin Under 40 nominee. Chris is consistently recognized as a "Super Lawyer" for Legislative and Governmental Affairs by Super Lawyers and Texas Monthly magazines, and he was featured in Texas Lawyer's "Legal Leaders on the Rise" edition spotlighting 25 up-and-comers in the Texas legal community. Chris was also one of two attorneys in the country selected by Aristotle Inc. to the 2011 Republican Dream for his work on behalf of Republican political clients.
Prior to founding The Gober Group (and predecessor firm Gober Hilgers), Chris worked for a leading international law firm and served as head of that firm's Political Law section. His practice included white collar defense representing both political and non-political clients. Chris previously served as General Counsel to the National Republican Senatorial Committee and provided counsel to Republican U.S. Senators and was responsible for all legal operations of the committee. He also worked as Deputy Counsel to the Republican National Committee and as Counsel in the Office of Legal Policy at the U.S. Department of Justice, where he focused on national security issues and the confirmations of Chief Justice John Roberts and Justice Samuel Alito to the U.S. Supreme Court.
In addition to his legal experience, Chris served as a political operative for President George W. Bush's 2000 and 2004 presidential campaigns and as general consultant to a member of the U.S. House of Representatives during the 2012 election cycle. He is also the architect and co-founder of Citizen Super PAC, the first crowdfunding marketplace where Americans from all walks of life can select and back specific ads for Republican candidates or issues they support or oppose. Chris has been a featured speaker for political and civic organizations, and he has provided commentary for talk radio and various television stations and newspapers across the country.
Chris has volunteered as a Court Appointed Special Advocate (CASA) to advocate for the best interests of abused and neglected children, helping these children find safe, permanent homes as quickly as possible. In 2010, he was elected to membership in the Fellows of the Texas Bar Foundation, which is limited to the top 1/3 of 1% of Texas attorneys each year. Chris also served on the Board of Directors of A Hand Up, a charitable organization that assists women and children in need as well as the mentally and physically disabled. He is also an active member of Entrepreneurs' Organization, a global business network of leading entrepreneurs and business owners in 46 countries.
About Chris Gober
Admitted: 2005, Texas
Professional Webpage: http://gobergroup.com/profile/chris-gober/
Honors/Awards:
U.S. Government Lawyer of the Year

, Corporate LiveWire,

2015

Texas Rising Stars

, Texas Monthly/Super Lawyers,

2012

Texas Rising Stars

, Texas Monthly/Super Lawyers,

2013

Super Lawyer

, Texas Monthly/Super Lawyers,

2014

U.S. Government Lawyer of the Year

, Lawyer Monthly,

2013

Texas Rising Stars

, Texas Monthly/Super Lawyers,

2014

Political "Dream Team" for Legal Services

, Aristotle Inc.,

2011

Legal Leaders on the Rise

, Texas Lawyer,

2013

Top 40 Under 40

, The National Trial Lawyers,

2014
Pro bono/Community Service:
Dallas CASA, Texas Bar Foundation
Scholarly Lectures/Writings:
Verdicts/Settlements:
Texans for Free Enterprise v. Texas Ethics Com'n, 732 F.3d 535 (5th Cir. 2013). On October 16, 2013, the U.S. Court of Appeals for the Fifth Circuit issued a published opinion in Texans for Free Enterprise v. Texas Ethics Commission that vindicates the political speech and association rights of corporations and political committees. The decision upheld the right of individuals and corporations to make unlimited contributions to a committee making independent expenditures only, which should permanently clear the way for so-called "super PACs" to influence state and local political races in Texas. Following the Citizens United decision, the Texas Legislature amended the state election code to repeal all sections of the code prohibiting a single corporation from making direct campaign expenditures (more commonly known as "independent expenditures" under federal law). The Legislature did not, however, repeal or amend code provisions that prohibit corporations from contributing to political action committees (i.e., super PACs) for the same purpose. Although not widely recognized, these laws continued to make it illegal for super PACs to influence state and local races in Texas. Texans for Free Enterprise, a Texas-based political committee formed for the purpose of making direct campaign expenditures only, sued the Texas Ethics Commission alleging the prohibitions unconstitutionally infringed its First Amendment rights. Shortly after the 2012 general election, the U.S. District Court for the Western District of Texas issued a preliminary injunction enjoining the State of Texas from enforcing the Texas Election Code laws that prohibited Texans for Free Enterprise from accepting corporate contributions for the purpose of making direct campaign expenditures. The Fifth Circuit's opinion unanimously affirmed that lower court's decision. Texans for Free Enterprise was represented by attorneys Chris Gober of Gober Hilgers PLLC and Lewis Sessions of Sessions & Schaffer, P.C., and the Fifth Circuit appeal was argued by Chris Gober. Copies of the appellate and district court opinions, as well as some relevant briefs filed in the litigation, can be viewed at http://goberhilgers.com/writing.,

2013

Texans for Free Enterprise v. Texas Ethics Commission, No. 1:12-cv-00845-LY. A federal judge ruled in favor of a Texas-based political action committee (PAC) by granting a permanent and preliminary injunction in a First Amendment lawsuit that clears the way for so-called "super PACs" to influence state and local political races in Texas. In September 2012, the PAC Texans for Free Enterprise sued the Texas Ethics Commission challenging the constitutionality of the Texas Election Code provisions that prohibit PACs from accepting corporate contributions for the purpose of making direct campaign expenditures. The Texas Ethics Commission defines direct campaign expenditures as independent expenditures made without the prior consent, approval or cooperation of the candidate benefitted. The lawsuit cited the U.S. Supreme Court's 2010 decision in Citizens United v. Federal Election Commission, which held that corporations and unions can raise and spend an unlimited amount of money to campaign independently for candidates running for office. The Citizens United ruling and other court decisions that followed resulted in a new breed of political committees known as super PACs, which can legally raise and spend corporate money to influence elections for federal offices. Following the Citizens United decision, the Texas Legislature amended the state election code to repeal all sections of the code prohibiting a single corporation from making direct campaign expenditures. The Legislature did not, however, repeal or amend code provisions that prohibit corporations from contributing to political action committees (i.e., super PACs) for the same purpose, which made it illegal for super PACs to influence state and local races in Texas. The ruling from Judge Lee Yeakel of the U.S. District Court for the Western District of Texas in Austin prevents the Texas Ethics Commission from enforcing the contribution restrictions in Sections 253.003(b) and 253.094(a) of the Texas Election Code against super PACs like Texans for Free Enterprise.  Texans for Free Enterprise was represented by attorney Chris Gober of Gober Hilgers PLLC and Lewis Sessions of Sessions & Schaffer, P.C. Copies of the complaint in Texans for Free Enterprise v. Texas Ethics Commission, No. 1:12-cv-00845-LY; the motion for preliminary injunction; and Judge Yeakel's opinion can be viewed at http://goberhilgers.com/writing.,

2013

— Mohamed vs. The Blaze, Inc. et al., No. DC-16-12579 (Dallas County District Court). In a decisive victory for free speech and freedom of the press, a legal team led by Chris Gober and Ross Fischer of The Gober Group and Kurt Schlichter of Schlichter & Shonack won a dismissal and fee award in a high-profile defamation suit filed by the father of a Muslim teenager who was arrested and suspended in 2015 for bringing a clock, which many have said looked like a bomb, to school. The incident put the Irving, Texas student, who came to be known in the media as "Clock Boy," at the center of a national debate about terrorism and racial profiling and set off a firestorm of social media support for the teen who received invitations to visit Facebook, MIT, NASA, and even then-President Obama at the White House. In the fall of 2015, lawyers for Mohamed Mohamed, the student's father, sent two demand letters—one to the City of Irving, and another to the Irving Independent School District—asking for a total of $15 million for alleged civil rights violations related to the arrest. The incident was widely discussed in the press, and well-known political commentator Ben Shapiro discussed the controversy with Megyn Kelly during a segment on The Kelly File. Nearly a year later, the father filed a defamation lawsuit against various media defendants who reported on and commented on the controversy, including Shapiro. Representing Mr. Shapiro, The Gober Group and Schlichter & Schonack moved to dismiss the suit using the Texas Citizens Participation Act, widely known as the "anti-SLAPP" statute, a Texas law that protects Texans from retaliatory lawsuits that aim to punish them for exercising their First Amendment rights. During a district court hearing on January 30, 2017, Gober established that Shapiro's statements were covered by the anti-SLAPP statute and successfully argued that the claims should be dismissed because the statements were not defamatory per se, and were opinion or fair, true, and impartial statements involving a matter of public concern. Notably, the court also ordered the Mohameds to pay Shapiro's attorneys' fees. A copy of The Gober Group's press release can be viewed at http://gobergroup.com/the-gober-group-wins-dismissal-and-fee-award-in-high-profile-defamation-suit-brought-by-father-of-former-irving-tx-student-known-as-clock-boy/,

2017
Additional Sources of Information About Chris Gober
Show More
Chris Gober:
Last Updated: 12/3/2020