Jody Sodd McSpadden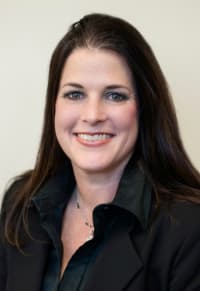 Attorney Profile
Top Rated Eminent Domain Attorney in Corsicana, TX
Phone: 9038728181
Fax: 903-872-3654
Selected To Rising Stars:
2005 - 2007, 2014 - 2015
Attorney Profile
Jody Sodd McSpadden has represented clients in a wide range of successful courtroom battles regarding eminent domain and property rights' disputes. Her diverse experience directly contributes to her unique insight into condemnation cases. She has represented landowners in various kinds of condemnation proceedings, including inverse condemnations, takings for Dallas Cowboys football stadium, water rights takings, pipelines, powerlines, highway takings, and takings of convenience stores, restaurants and gas compressor sites.
McSpadden received her undergraduate degree from Texas A&M University, earning a Bachelor of Science in Agriculture Development in 1998. She graduated from Baylor Law School in 2002.
McSpadden was selected to the Texas Rising Star list published annually by Thomson Reuters in the area of eminent domain (2005-2007) and for 2014 and 2015. She is a member of the Navarro County Bar Association, Dallas Bar Association, Dallas Women's Lawyer Association, Texas Trial Lawyers Association, and State Bar of Texas. McSpadden is a past member of the Corsicana Education Foundation, served as Co-Chairperson for the Corsicana ISD Bond Committee and served as an Adjunct Professor at Navarro Junior College. McSpadden was appointed by the Mayor of Corsicana to the City of Corsicana's Planning and Zoning Board, where she served for several years before resigning her position. She has also served as Co-Chairperson of the Navarro County Youth Exposition for two years and is on the Board of The Camp of the Rising Sun, a local organization that assists children with special needs.
McSpadden was born in Corsicana and married her husband, Chris, in 1998. She has four children and enjoys spending time with her family at their ranch.
Selections
Rising Stars: 2005 - 2007, 2014 - 2015
Email Me
To: Jody Sodd McSpadden
Super Lawyers: Potential Client Inquiry
Additional Sources of Information About Jody Sodd McSpadden
About Jody McSpadden
Admitted: 2002, Texas
Professional Webpage: http://www.dawsonsodd.com/attorneys/jody-sodd-mcspadden/
Honors/Awards:
Selected to the Texas Rising Star list published annually by Thomson Reuters in the area of eminent domain for three consecutive years (2005-2007) and for 2014 and 2015
Bar/Professional Activity:
Navarro County Bar Association, Member

State Bar of Texas

Texas Courts statewide

Dallas Bar Association

Texas Trial Lawyers Association, Member

Dallas Women's Lawyer Association
Pro bono/Community Service:
Corsicana Education Foundation Board, Member

Navarro County Youth Exposition, Chairperson

City of Corsicana's Planning and Zoning Board, Member, 2010

Corsicana Independent School District Bond Committee, Chairperson

Navarro County Child Advocates, Board of Directors, Secretary
Scholarly Lectures/Writings:
Former Adjunct Professor, Navarro Junior College

Improving the Landowner's Odds in Eminent Domain Cases, published in April 2015 issue of Headnotes for the Dallas Bar Association, co-authored with Matt Hurt and Tyler Milton
Condemnation Proceedings for Easements from the Landowner's Perspective, presented at the Law of Easements: Legal Issues and Practice Considerations seminar, hosted by Lorman Education Services, August 2007.
Defending Property Owners from the Government, presented at the Advanced Consumer Law CLE on behalf of the State Bar of Texas, November 2005
Dawson & Sodd partner Jody Sodd McSpadden was featured as the Partner of the Month in the March 2018 issue of the Greater Dallas Edition of Attorney at Law Magazine. In the article, titled Maintaining a Successful Balance, she discusses how she balances her role as a successful Texas eminent domain attorney with being a wife and mother.,

Featured as Partner of the Month

,

Maintaining a Successful Balance

, Attorney at Law Magazine,

2018

How wide is an easement when a deed doesn't specify the width? A recent decision from the Texarkana Court of Appeals, in the case of Southwestern Electric Power Company v. Lynch, Batchelor and Wilson, is a good reminder of the problems that can arise when a deed does not include certain information, such as the precise boundaries of a property easement.,

Texas Court of Appeals Sides with Landowners in Easement Dispute

,

2018

The recently released movie "Little Pink House" has brought back to light one of the Supreme Court's most infamous eminent domain rulings. It vividly portrays the emotional devastation suffered by a neighborhood of homeowners who are forced out of their homes through the use of eminent domain to make way for a commercial development.

,

"Little Pink House" Spotlights the Emotional Impact of Eminent Domain Actions

,

2018

For many Texas property owners, the first notice they get that their land is being considered for condemnation is in the form of a "right of entry" request to allow access for surveyors or other personnel onto their property. Texas' eminent domain laws do not include any right to entry statutes. This means the condemning authority must ask permission from the property owner to conduct a survey of the land being considered for acquisition.

,

Someone from the Government Wants to Survey My Property. Do I Have to Let Them?

,

2018

Tarrant Regional Water District v. Gragg is one of the most significant inverse condemnation cases in Texas. Glenn Sodd, Clay Beard, Jason Sodd and Jody McSpadden represented the landowners in the Gragg case at trial and through the appeals to the Supreme Court of Texas. This article is the first in a series that digs into inverse condemnation and significant court rulings in inverse condemnation claims since Gragg.,

Inverse Condemnation Part 1: What Is the Takings Clause?

,

2018

This is the second in a series of articles on significant inverse condemnation cases. This article discusses the takings clause as it applies to inverse condemnation claims. Specifically, it explores the difference between when a government entity's actions are considered negligence and when they are considered an unconstitutional taking that may require compensation of the landowner.

,

Inverse Condemnation Part 2: How Do Courts Determine Whether a Claim Involves Negligence or an Unconstitutional Taking?

,

2018

This is the third article in a series about key cases in inverse condemnation. It discusses 2 aspects of inverse condemnation claims in Texas: permanent versus temporary damage and state of mind.

,

Inverse Condemnation Part 3: Nature of the Damage and State of Mind

,

2018

This is Part 4 of a series of articles on important cases in the history of inverse condemnation claims. It explores significant cases that are of particular interest to property owners whose land has been damaged because of a government flood control programs.

,

Inverse Condemnation Part 4: Flood Control and Property Damage

,

2018

This the last of a series of articles that discuss significant inverse condemnation cases. This article looks at 2 significant federal inverse condemnation cases that arose after Hurricane Katrina: St. Bernard Parish Gov't v. United States and Nicholson v. United States.,

Inverse Condemnation Part 5: Federal Cases after Hurricane Katrina

,

2018

Texas Central Partners is doing all it can to create the appearance that the Dallas to Houston high-speed rail project is "on-track" (pun intended), but nothing could be further from the truth. In fact, there are many more unanswered questions about this proposed project than answered ones. 

,

The Texas Bullet Train: A Pig in a Poke? We've Seen It Before

,

2018
Verdicts/Settlements:
Settlement of a group of 11 landowners' partial taking cases for a pipeline easement on valuable ranching properties that resulted in $1,986,177 net combined recovery to the clients on $348,000 combined offers.

Settlement of landowner's partial taking case for a pipeline easement resulting in $1,947,638 recovery to the client on a $621,405 offer.

Settlement of a partial taking case for a restaurant where TXDOT condemned a portion of the property for a roadway project resulting in a net recovery for the client of $786,859 on a $460,000 offer.

Settlement of a condemnation case for a shopping center where TXDOT condemned a portion of the property for a roadway project resulting in a net recovery to the clients of $807,285 on a $49,670 offer.

Settlement of a landowner's partial taking for a pipeline easement within a pipeline corridor resulting in $1,567,000 net recovery for the landowner on a $510,000 offer.

Settlement for a unique airline manufacturing owner/operator in Tarrant County in a partial taking case that resulted in a complete loss of the property owner's building and facilities. The settlement resulted in a net recovery to the client of $3.5 million, on a $1.8 million offer

Settlement of a partial taking by TXDOT for a roadway project with a net recovery of 267% increase over the initial offer.

Settlement for a convenience store owner in Bell County for a whole taking of an operating convenience store. The settlement resulted in a net recovery for the client of $1.355 million on a $900,000 offer

Co-counsel for a property owner in a jury trial where TXDOT condemned 28 acres for a rest stop on I-35 in Central Texas. Presented the landowner's valuation witness to the jury. Trial resulted in a jury verdict for the landowner. The State appealed and the case was subsequently settled for the jury's verdict amount resulting in a net recovery to the client of $3.22 million, on an offer of $389,323

Settlement on an inverse condemnation claim involving a sand and gravel operator/tenant who was not compensated by a pipeline company prior to the pipeline company installing a gas pipeline on the leased property, which was an active sand and gravel operation. The settlement resulted in a net recovery for the client of $226,000 and no initial offer was made by the pipeline company

Settlement for a property owner in Brazoria County for a partial taking for a natural gas pipeline easement resulting in a net recovery to the client of $1.85 million on a $700,00 offer, a favorable early settlement achieved prior to litigation.

Co-counsel for a property owner in a jury trial concerning the taking of natural gas pipeline easement on a vacant commercial property in Tarrant County, resulting in a jury verdict for the landowner and a net recovery of $1 million on an offer of $154,700

Settlement for a convenience store operator/owner in Dallas County in a partial taking filed by the State/TXDOT, resulting in a $5.77 million net recovery to the client, on an offer of $4,114,808

Settlement for an adult entertainment operator/owner in Tarrant County in a partial taking case filed by the State/TXDOT that resulted in a complete loss of the property owner's building. The case was settled resulting in a net recovery to the client of $5.48 million on a $3.4 million offer

Settlement for a convenience store owner/operator in Dallas County on a condemnation filed by the State/TXDOT resulting in TXDOT being required to dismiss its case, as well as pay attorneys' fees and expenses to the landowner. In addition, the landowner was able to keep his store and other valuable concessions were obtained from TXDOT
Representative Clients:
Jody has represented landowners against a variety of condemning authorities in a wide range of condemnation cases, including against: the State of Texas and TxDOT; numerous gas pipelines; several Texas cities; Dallas Cowboys Stadium; and Dallas and Fort Worth Trinity River projects
Educational Background:
Texas A&M University, Bachelor of Science in Agricultural Development

,

1998
Show More
Jody Sodd McSpadden:
Last Updated: 11/11/2020