Michelle May O'Neil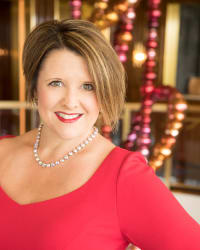 Attorney Profile
Top Rated Family Law Attorney in Dallas, TX
Phone: 972-852-8000
Fax: 214-306-7830
Selected To Super Lawyers:
2011 - 2020
Practice Areas:
Family Law (60%),
Appellate (40%)
Attorney Profile
Michelle May O'Neil has 28 years' experience representing small business owners, professionals, and individuals in litigation related to family law matters such as divorce, child custody, complex property division, child support, and more. Described by one lawyer as "a lethal combination of sweet-and-salty", Ms. O'Neil exudes genuine compassion for her client's difficulties, yet she can be relentless when in pursuit of a client's goals. One judge said of Ms. O'Neil, "She cannot be out-gunned, out-briefed, or out-lawyered!"
Family Law Specialist
Ms. O'Neil became a board-certified family law specialist by the Texas Board of Legal Specialization in 1997 and has maintained her certification for 20 years since that time. While representing clients in litigation before the trial court is an important part of her practice, Ms. O'Neil also handles appellate matters in the trial court, courts of appeals and Texas Supreme Court. Lawyers frequently consult with Ms. O'Neil on their litigation cases about specialized legal issues requiring particularized attention both at the trial court and appellate levels. This gives her a unique perspective and depth of perception that benefits both her litigation and appellate clients.
Best Lawyers in America
From 2016-2020, Ms. O'Neil has been given the honor of being included in the list of the Best Lawyers in America, as it appears in U.S. News and World Report for family law and appellate law. The firm has also received honors for being among the Best Law Firms in America for 2017-2020. Ms. O'Neil has been named to the list of Texas SuperLawyers from 2011-2019 , a peer-voted honor given to only about 5% of the lawyers in the state of Texas. Plus, from 2014 to 2019, Ms. O'Neil received the special honor of being named by Texas SuperLawyers as one of the Top 50 Women Lawyers in Texas, Top 100 Lawyers in Texas, and Top 100 Lawyers in DFW.  Most recently, she has been named one of the best lawyers in Dallas by D Magazine from 2016 and 2017 in family law and appellate law.
Author and Speaker
A noted author, Ms. O'Neil released her third book in September 2017 called What You Need to Know About Divorce in Texas, which is available on Amazon. Her prior book Basics of Texas Divorce Law was on its third edition, published from 2012-2016, but has recently been discontinued. Ms. O'Neil collaborated with several friends from law school on her first book, All About Texas Law and Kids, published in September 2009 by Texas Lawyer Press (now out of print). The State Bar of Texas and other providers of continuing education for attorneys frequently enlist Ms. O'Neil to provide instruction to attorneys on topics of her expertise in the family law arena. 
Zig Ziglar International and Edge Global, Inc., leading providers of corporate leadership training, utilize Ms. O'Neil to speak at various leadership events. Her most popular talk entitled "Are you Couture or Clearance?" has received rave reviews from many audiences. Additionally, she is a Thought Leader in Edge Global, Inc.'s /Nside Edge Mentor Group where she contributes motivational leadership content daily.
Email Me
To: Michelle May O'Neil
Super Lawyers: Potential Client Inquiry
Additional Sources of Information About Michelle May O'Neil
White Papers
About Michelle O'Neil
Admitted: 1992, Texas
Professional Webpage: https://www.oneilattorneys.com/attorneys/michelle-may-oneil/
Honors/Awards:
A-V Peer Review Rating

, Lexis-Nexis, Martindale-Hubbell Legal Directories

Superb 10 rating, AVVO.com

Texas SuperLawyers, Family Law, 2011, 2012, 2013, 2014

Who's Who in America, Multiple Editions

Annette Stewart Inn of Court, 2003 to present

Best In Law Blog, LexBlog, November 11, 2009

Who's Who in American Law, Multiple Editions

Best Lawyer in Park Cities/North Dallas, Living Magazine, 2013

Best In Law Blogs, LexBlog,  November 18, 2009
Special Licenses/Certifications:
Board Certified in Family Law, Texas Board of Legal Specialization 1997, recertified 2002, 2007, 2012

Mediation Certificate, Texas Women's University, 2003
Bar/Professional Activity:
Texas Academy of Family Law Specialists, 1997-present

United States Supreme Court, 1999

Family Law Section, American Bar Association, 1992-present

State Bar of Texas

,

1992

Member, Family Law Section, State Bar of Texas

Member, Appellate section, State Bar of Texas, 1992–present

Membership Committee, Family Law Section, State Bar of Texas

,

2004

Dallas Bar Association

Director, Dallas Bar Association, 2003-2005

Member, Family Law Section, Dallas Bar Association

Resource Guide Committee Chair, Dallas Bar Association

,

2004

Member, Appellate Law Section, Dallas Bar Association, 1998-present

Legislative Committee Chair, Dallas Bar Association, 2003 and 2005

Dallas Women Lawyers Association

Collin County Bar Association, Member

Collin County Women Lawyers Association

Event Chair, Collin County Women Lawyers Association

,

2019

Family Law Section, Collin County Bar Association

Appellate Law Section, Collin County Bar Association

CLE Advisory Committee, Family Law Practice Institute, University of Houston Law Foundation

,

2002

Director, Bell County Young Lawyers Association, 1993 - 1997

Bell/Lampasas/Mills Counties Bar Association, 1992 - 1997

Member, Bell County Young Lawyers Association, 1992 - 1997

President, Bell County Young Lawyers Association, 1995 - 1996

Continuing Education Committee, Bell County Young Lawyers Association, 1994 - 1997

Director, Bell/Lampasas/Mills Counties Bar Association, 1995 - 1997
Pro bono/Community Service:
Member, Dallas Republican Career Woman, 1999 - Present

Member, Altrusa International Inc. of Dallas, Texas, 2002 - Present

Vice-President, Altrusa International Inc. of Dallas, Texas, 2004 - 2005

President, Altrusa International Inc. of Dallas, Texas, 2005 - 2007

Legislative Committee Chair, Dallas Republican Career Woman

,

2005

Assistant Secretary, Altrusa International Inc. of Dallas, Texas, 2003 - 2004

Director, Dallas Republican Career Woman

,

2005

Membership Development Committee Chair, Altrusa International Inc. of Dallas, Texas, 2003 - 2004

District Nine Conference Resolutions Committee Chair, Altrusa International Inc. of Dallas, Texas

,

2004
Scholarly Lectures/Writings:
"Maintenance and Alimony: Why Can't I Get No Satisfaction?", Family Law Practice Seminar, University of Houston Law Foundation, June 2002

"Speak Now or Waive It – Preserving Error for Trial Lawyers", Advanced Family Law Course, State Bar of Texas, August 2006

Co-Author

,

"All About Texas Law and Kids"

, Texas Lawyer Press,

2009

"Enforcement of Court Orders and Decrees", Family Law Practice Seminar, University of Houston Law Foundation, November 2006

Lecturer

,

"Writing the Perfect Country and Western Song: Successful Preparation and Trial of a Texas Temporary Orders Hearing"

, Marriage Dissolution Boot Camp, State Bar of Texas,

2009

"Characterization, Tracing, and Other Property Issues: What Really Is Clear and Convincing Evidence Anyway?", Advanced Family Law Course, State Bar of Texas, August 2007

Lecturer, "Interesting Appellate Issues", Collin County Bench Bar Conference, May 2009

"Writing the Perfect Country and Western Song: Successful Preparation and Trial of a Texas Temporary Orders Hearing", Marriage Dissolution Boot Camp, State Bar of Texas, April 2009

Lecturer, "Mandamus and More", 9tth Annual Family Law on the Front Lines Conference, University of Texas, June 2009

Presentation materials for TAFLS Trial Institute, Texas Academy of Family Law Specialists, February 2010

Author

, Today's Dallas Woman Magazine,

2002

Same-Sex Custody Issues, SMU Law School Symposium, February 2012

"Discovery in Mid-Sized Litigation Under the New Rules: Discovery Strategy for Neither Very Large Nor Very Small Cases", Civil Discovery Under the New Rules, University of Houston Law Foundation, February 1999

Author, "Ground Rules: Annulment", Texas' Divorce Magazine, Vol. I, No. 1, Fall 2003

"Top Ten Rules for an Effective Voir Dire", Litigation and Trial Tactics, University of Houston Law Foundation, December 1999

Author, "Challenges and Rewards of Solo Practice", Texas Lawyer, October 2003

,

2003

"Representing the Unsympathetic Party", Litigation and Trial Tactics Seminar, University of Houston Law Foundation, December 2000

Author

, Dallas Bar Association Headnotes,

2004

"Enforcement of Court Orders and Decrees", General Practice Institute, University of Houston Law Foundation, April 2001

Author, "Do You Know The New Law On AJ Appeals?", Family Law Section Report, Vol. 2007

"Protecting Your Client's Case for Appeal (and You From Malpractice)", Advance Civil Litigation Seminar, University of Houston Law Foundation, April 2004

Author, "Family Law Appeals Distinguished", Family Law Section Report, Vol. 2007

,

2007

"Anatomy of an Appeal", Collin County Paralegal Association, November 2004

Author

,

"I'm not happy with the outcome of my divorce. Can I appeal it?"

, Divorce Magazine,

2007

"Preservation of Error When Offering and Excluding Evidence", How to Offer and Exclude Evidence Seminar, University of Houston Law Foundation, January 2005

Lecturer, "Winning Your Case Before You Go To Trial: Pretrial Dispositive Motions and Procedures", Advanced Family Law Conference, State Bar of Texas, August 2009

"Attorney-Client Privilege Communication Issues", 13th Annual Juvenile Law Conference, Juvenile Law Section of the State Bar of Texas, February 2000

Lecturer, Helping Your Client Deal with Debt In Divorce, 8th Annual Family Law on the Front Lines Conference, University of Texas, June 2008

Lecturer, We Lost Now What: Perfecting the Appeal, Marriage Dissolution Course, State Bar of Texas, April 2008

Lecturer, "Enforcement of Court Orders and Decrees", Family Law Practice Seminar, University of Houston Law Foundation, April 2000

Lecturer, "Standards of Review in Family Law Appeals," Family Law Practice Seminar, University of Houston Law Foundation, November 2002

Lecturer

,

"When Custody Is At Issue"

, Pro Bono Family Law Seminar, Family Law Section, State Bar of Texas,

2001

Lecturer, "Court Orders and Decrees", Family Law Boot Camp 2003, State Bar of Texas, August 2003

Presenter, Winning Your Case Without Going To Trial, the Collin County Bar Association, September 2010

All About Kids and the Law in Texas, Texas Lawyer Press, 2009

The Basics of Texas Divorce, LuLu Press, 2010, second edition 2012

Common Law Marriage in Texas Booklet, Self-published

Social Study Evaluation Booklet, Self-published

"Advice from a Divorce Lawyer: Whether or Not You Are Thinking About Getting a Divorce", Today's Dallas Woman Magazine, January 2002

"Family Law Appeals Distinguished", Appellate Advocate, Vol. XV, No. 4, Winter 2003

"Alimony/Maintenance Enforcement By Contempt", Dallas Bar Association Headnotes, April 2004

"Discovery in Family Law Cases", Family Law Practice Seminar, University of Houston Law Foundation, September 1999

"Enforcement of Court Orders and Decrees", Family Law Practice Seminar, University of Houston Law Foundation, June 2001

"Enforcement of Court Orders and Decrees", Family Law Practice Seminar, University of Houston Law Foundation, March 2003

"Family Violence", Advanced Family Law Drafting Course, State Bar of Texas, December 2001
Verdicts/Settlements:
Sheriff v. Moosa, 05-13-01143-CV pending

In re Maasoumi, 339 S.W.3d 787 (Tex. App. Dallas 2011, orig. proceeding)

Gainesville Mem. Hosp. v. Tomlinson, 48 S.W.3d 511 (Tex.App. – Ft. Worth 2001, pet. denied)

In re M.A.M., 346 S.W.3d 10 (Tex. App. – Dallas 2011, pet. denied)

Kee v. Kee, 307 S.W.3d 812 (Tex. App. – Dallas 2010, pet. denied)

Kemble v. Kemble, 2008 WL 921471 (Tex.App. – Dallas 2008, no pet.)

Lemley v. Miller, 932 S.W.2d 284 (Tex.App. – Austin 1996, no writ)

In re Foreman, 2012 WL 2068964 (Tex. App. – Dallas 2012, orig. proceeding)

In re C.F.M., 360 S.W.3d 654 (Tex. App. – Dallas 2012, no pet. h.)

In re Dobbins, 247 S.W.3d 394 (Tex.App. – Dallas 2008, orig. proceeding)

Jablonski v. Jablonski, 2013 WL 2420646 (Tex. App. – Dallas 2013, no pet. h.)

In re Pinkard , 2010 WL 4723770 (Tex. App. – Dallas, 2010, pet. denied)

In re Rowe, 182 S.W.3d 424 (Tex.App. – Eastland 2005, orig. proceeding)

In re Alvarez-Rivas, 2014 WL 775402 (Tex. App. – Fort Worth, 2014, orig. proceeding)

In re McCray, 2011 WL 6152191 (Tex. App. – Dallas 2011, orig. proceeding)

Harleaux v. Harleaux, 154 S.W.3d 925 (Tex.App. – Dallas 2005, no pet.)

In re O'Donnell, 05-14-00404-CV pending

Eberstein v. Hunter, 260 S.W.3d 626 (Tex.App.– Dallas 2008, no pet.)

Valley Forge Insurance Co. v. Austin, 65 S.W.3d 371 (Tex.App. – Dallas 2002), pet. denied, 105 S.W.3d 609 (Tex. 2003)

In re P.L.H. , 324 S.W.3d 114 (Tex. App – Dallas 2010, pet. denied)

In re Mantooth, 2008 WL 1867935 (Tex.App. – Fort Worth 2008, orig. proceeding)

Dickens v. Willis, 957 S.W.2d 657 (Tex.App. – Austin 1997, no writ)

In re McCray, 324 S.W.3d 685 (Tex. App. – Dallas 2010, orig. proceeding)

In re J.L.E., 2012 WL 2343901 (Tex. App. – Dallas 2012, no pet. h.)

In re L.M.M., 247 S.W.3d 809 (Tex.App. – Dallas 2008, pet. denied)

In re Marriage of Bivins, 393 S.W.3d 893 (Tex. App. – Waco 2012, pet. denied)

In re Wedgeworth, 2012 WL 690280 (Tex. App. – Tyler 2012, orig. proceeding)

Eberstein v. Eberstein, 2007 WL 416491 (Tex.App. – Dallas 2007, no pet.)

In re O'Donnell, 2014 WL 1022111 (Tex. App. – Dallas 2014, orig. proceeding)

Ferris v. Ferris, 2010 WL 5158444 (Tex. App. – Dallas 2010, no pet.)

In re Dettmer, 2005 WL 768406 (Tex.App. – Dallas 2005, orig. proceeding)

In re C.H., 02-13-00312-CV pending

In re Rosbottom, 2009 WL 1058747 (Tex. App. – Dallas 2009, dismissed)

Saenz v. The Insurance Company for the State of Pennsylvania, 66 S.W.3d 444 (Tex.App. – Waco 2001, no pet.)

In re M.A.M., 05-14-00040-CV pending

In re S.C.S., 2008 WL 1973570 (Tex.App. – Dallas 2008, no pet.)

In Re Aramark Corp., 38 S.W.3d 291 (Tex.App. – Tyler 2001, orig. proceeding)

Collins v. Collins, 345 S.W.3d 644 (Tex. App. – Dallas 2011, no pet.)

In re D.L.S. , 2010 WL 1491860 (Tex. App. – Dallas 2010, no pet. h.)

In re Barnett, 2008 WL 820201 (Tex.App. – Fort Worth 2008, no pet.)

Moore v. Moore, 383 S.W.3d 190 (Tex. App. – Dallas 2012, pet. denied)

In re B.N.L.B., 375 S.W.3d 557 (Tex. App. – Dallas 2012, no pet. h.)

Wichman v. Wichman, 2008 WL 425830 (Tex.App.– Fort Worth 2008, no pet.)

Shilling v. Gough, 393 S.W.3d 555 (Tex. App. – Dallas 2013, no pet. h.)

In re McCray, 2010 WL 3193315 (Tex. App. – Dallas 2010, orig. proceeding)

Peck v. Peck, 172 S.W.3d 26 (Tex.App. – Dallas 2005, pet denied)

In re Kinney, 2014 WL 1414280 (Tex. App. – Dallas 2014, orig. proceeding)

In re M.K.S.-V., 301S.W.3d 460 (Tex. App. – Dallas 2009, pet. denied)

In Re Dupree, 118 S.W.3d 911 (Tex.App. – Dallas, 2003, pet. denied)(orig. proceeding)
Educational Background:
Baylor University Hankamer School of Business, Bachelor of Business Administration

,

1989
Show More
Michelle May O'Neil:
Last Updated: 2/9/2021