Brian A. Beckcom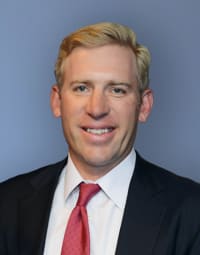 Attorney Profile
Top Rated Personal Injury Attorney in Houston, TX
VB Attorneys
 | 
6363 Woodway Drive, Suite 400
Houston, TX 77057
Phone: 877-724-7800
Fax: 713-224-7801
Selected To Super Lawyers:
2015 - 2020
Selected To Rising Stars:
2008 - 2012
Practice Areas:
Personal Injury - General: Plaintiff (70%),
Transportation/Maritime (20%),
Personal Injury - Products: Plaintiff (10%)
Attorney Profile
Brian is a nationally known trial lawyer with a practice that includes personal injury, maritime, pharmaceutical, and insurance litigation.
White Papers
Success

(

2015

) - Most of us are interested in leading a meaningful life, a "successful" life. We are interested in succeeding professionally, personally, and spiritually. We want to ensure that when we look back on the arc of our lives and the end of our days that we can feel like we succeeded in what we set out to do. But how do you even know if you "succeeded" in any real sense of the word? How do you define and measure success? If you play sports, it's easy. Whoever scores the most points or has the lowest score to par or gets the highest ranking or wins the national championship clearly "succeeded" at what they set out to do. If you take a test at school and get an "A," then clearly you've succeeded there as well. When we get away from specific, measurable events like sports or tests or similar things, however, defining success gets more difficult. And because it gets harder to define, it's also harder to know whether you've succeeded or not. So how do you define success in your life? I used to think success was about how many dollars you accumulated or how famous you became or how many toys you bought or how many medals and awards you won. Not anymore. To me, success is more about trying to figure out what I value most – family, friendship, learning, helping other people – and then trying to be better at the things I value. I know I've succeeded when I've devoted time and effort to what I value most. This book is a compilation of my essays on success. I hope they inspire you. When you read the second edition, you will find three sections – Mindset, Organize, and Strategy. I believe you need to get into a success-oriented mindset to be able to implement success strategies in your personal and professional life and have organized this book to help you get in the success mindset so you can put success strategies to work right away.
How to Win Your Injury Case

(

2012

) - Get the guide the insurance companies don't want you to have The one thing we've learned in two decades of helping people fight insurance companies is that the insurance industry will do whatever it takes to avoid paying your claim. In order to avoid paying you just and fair compensation for your claim, the insurance industry has come up with an extensive and ridiculous collection of tricks and traps to make you give up and go away. Or to make you sign away your legal rights. Or to get you to agree to a settlement that covers only a fraction of your bills. We wrote the book on beating the insurance company Dealing with insurance adjusters, injury claims, insurance claims, hospital bills, collections agencies, is a problem most people never have to face. And every insurance company knows this – what's worse, they use your ignorance to their advantage. We don't think that's fair to you. That's why we wrote this insider's guide to winning your case. We've taken every question asked of us over the years, every situation clients have found themselves in, and every trick we've seen insurance companies play and compiled them into one book. How to Win Your Injury Case is the book the insurance industry doesn't want you to read. This book is the definitive guide to winning your case – keep it handy so you can refer to it whenever you have a question. This is information you need now. Which is why we're offering it to you for free. In addition to walking you through what to expect every step of the way, we've included stories of people who didn't consult us soon enough or who didn't follow our advice. These cautionary tales are in there to help you spot the red flags and warning signs that the insurance company is trying to trick you. Here's the clincher – nobody else is doing this. It's a no-brainer to us, though. You need this crucial information to win your case, but nobody is willing to give you the inside scoop on how you can actually do that. Except for us. We know from over two decades of helping people that when you have the information you need to win your case, you do. Knowledge is power. Power we want you to have. If you have any questions after reading our insider's guide, give us a call or send us an email. This process can feel overwhelming at times, which is why we're happy to answer all of your questions for you for free.
Brian A. Beckcom:
Last Updated: 3/16/2020