« Back to Results
Michael E. Clark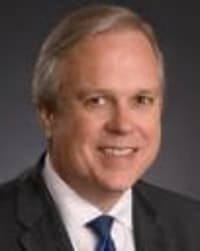 Attorney Profile
Top Rated Health Care Attorney in Houston, TX
Phone: 713-402-3905
Fax: 713-583-9182
Selected To Super Lawyers:
2007 - 2021
Practice Areas:
Health Care (40%),
Business Litigation (30%),
Criminal Defense: White Collar (30%)
Attorney Profile
Past Chair, ABA Health Law Section

Co-chair/Member of Planning Committees: ABA National False Claims Act Trial Institute, ABA National Institute on Internal Investigations and Forum for In-House Counsel, and ABA Foreign Corrupt Practices Act Trial Institute

Editor-in-Chief, Bloomberg/BNA Pharmaceutical and Medical Device Law Treatise


Editor-in-Chief, Thomson West Corporate Criminal Liability Treatise (starting in 2021)

Author, Several book chapters; dozens of published articles

Assigned to Baker Donelson's Litigation; Government Enforcement and Investigations; Health Care; and other Practice Groups.

Client representation in complex business, civil, health law, and white collar investigations and cases

Lead counsel, 100+ jury trials

Lead counsel, dozens of appeals 

Representation in False Claims Act Cases

Representation in Bet-the-Company Cases
Representation in Healthcare Fraud and Corporate Governance matters

Representation in Administrative Agency Actions

Representation in Internal Investigations

Assistance with Crisis Management

Experience in a variety of areas, including business/commercial litigation, environmental law, health care fraud, qui tam litigation, financial fraud, and securities fraud

Former supervisory federal prosecutor and state prosecutor

Former Chief of Criminal Division, U.S. Attorney's Office, Southern District of Texas
Adjunct Professor, University of Houston Law Center
Adjunct Professor, University of Florida College of Pharmacy

Faculty instructor, NITA (Trial Skills, Deposition Skills, and Advanced Deposition Programs)

Interviewed by various media sources: AP; Bloomberg Business, CBC, CNBC; CNN; Crain Chicago; Dallas Morning News; 48 Hours; Fox Financial, Health Channel; Health News Florida; Houston Chronicle; Modern Healthcare; National Law Journal; New York Law Journal; New York Times; Reuters/Thomson, Texas Lawyer; Washington Post; Wolters Kluwer; and USA Today.

Extensively published; frequently asked to present to professional groups

LL.M. Degrees in Taxation and Health Law

AHLA-trained Health Law Arbitrator

Board Certified (Criminal Law), Texas Board of Legal Specialization; National Board of Trial Advocacy since the late 1980s (and recertified each five years since then).
White Papers
The Responsible Corporate Officer Doctrine (The Crime of Doing Nothing) (

2011

) - This paper was submitted for a presentation in October 2011 at the New York State Bar Association's Fourth Corporate Counsel Institute. It addresses how the Responsible Corporate Officer Doctrine is being used by various agencies in administrative, civil, and criminal cases, along with some recent and provocative examples of how it has been wielded against executives in the Health Law area.
Whistleblower Risks Just Increased: What to Watch Out For

(

2010

) - This advertorial in Modern Healthcare provides a summary of the new and expanded whistleblower provisions authorized by Congress in the Dodd-Frank Act related to SEC and CFTC whistleblowers, the bounties they may receive for providing original information about securities and commodities violations, and the likely impact this will have on companies' ongoing compliance activities as well as additional litigation, civil and criminal.
New Whistleblower Incentives and Protections, and More Enforcement Expected.

(

2010

) - This firm alert addresses the new and expanded SEC and CFTC whistleblower provisions, and related measures, authorized by Congress in the Dodd-Frank Act, along with some open issues and likely consequences from these new measures
Certificates and Credentials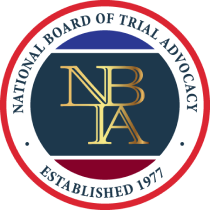 About Michael Clark
Admitted: 1982, Texas
Professional Webpage: https://www.bakerdonelson.com/michael-clark
Honors/Awards:
This peer reviewed lawyer rating service selects one lawyer in each major market and field for this honor

,

Healthcare Lawyer of the Year, Houston

, Best Lawyers,

2020

This rating service chose me for the special honor for the second consecutive year

,

Healthcare Lawyer of the Year

, Corporate LiveWire,

2020

This rating service chose me for this special honor

,

Recipient, Healthcare Lawyer of the Year (United States)

, Corporate LiveWire,

2019

Recipient, Global Award in Healthcare Law (Texas)

, Corporate LiveWire,

2016

Recipient, Global Award in Fraud and White Collar Crime

, Corporate LiveWire,

2016

Recipient, Global Award in Criminal Law

, Corporate LiveWire,

2016

Recipient, Global Award in Healthcare Law (Texas)

, Corporate LiveWire,

2015

Recipient, "Top Lawyers of 2015"

, Houstonia Magazine,

2015

Top Rated Lawyers Guide to Health Care Law

, Corporate Counsel magazine,

2012

Houston's Top Lawyers (White Collar Defense)

, H Texas Magazine,

2010

Houston's Top Lawyers (White Collar Defense)

, H Texas Magazine,

2009

Houston's Top Lawyers (White Collar Defense)

, H Texas Magazine,

2008

Fellow

, American Bar Foundation,

2005

LL.M. (Health Law)

, University of Houston Law Center,

2000

U.S. Attorney General's Director's Award

, U.S. Department of Justice,

1996

LL.M. (Taxation)

, University of Houston Law Center,

1996
Special Licenses/Certifications:
Board Certified, Criminal Trial Advocate, National Board of Trial Advocacy

,

1989

Board Certified, Criminal Law Specialist, Texas Board of Legal Specialization

,

1988
Bar/Professional Activity:
Co-chair, Internal Investigations Subcommittee, Corporate Compliance Committee, ABA Section of Business Law

,

2009

Financial Subcommittee Chair, Government Enforcement and Corporate Compliance Committee; Public Relations Contact, DRI

,

2008

Co-chair, South Texas Region, White Collar Crimes Committee, ABA Criminal Justice Section

,

2007

Member, Standing Committee on Publishing Oversight, American Bar Association

,

2007

Governing Council, ABA Health Law Section

,

2007

Chair, White Collar Crimes Committee, ABA Section of Business Law

,

2005

Advisory Board, University of Houston Law Center, Criminal Justice Institute

,

2005

Chair, Executive Publications Committee, ABA Health Law Section

,

2005
Pro bono/Community Service:
Secretary and Treasurer, Foundation for Cancer Survivors (CancerForward)

,

2013

Faculty, National Institute for Trial Advocacy's (NITA) Deposition Skills Program, Houston, TX,

2012

Adjunct Faculty, University of Houston Law Center, Intersession Course: Taking and Defending Depositions

,

2008
Scholarly Lectures/Writings:
Insights and analysis about focused guidance about cybersecurity preparedness from SEC

,

Coauthor

,

COVID-19 considerations for SEC cybersecurity guidance, disclosure, enforcement, and parallel proceedings: navigating the new normal

, Journal of Investment Compliance,

Financial; Securities;

,

2020

An overview about CARES Act PPP loan issues and suggestions to address risks associated with it.

,

Panelist

,

Paying the Piper: PPP and Related COVID and CARES ACT Enforcement

, Celesq® AttorneysEd Center,

Financial; Securities; Healthcare

,

2020

Overview of specific risks facing listed companies related to pandemic and suggestions about proactive steps to take to address them

,

Panelist

,

Heightened SEC Disclosures in the COVID-19 Enforcement Age

, Celesq® AttorneysEd Center,

Financial; Securities;

,

2020

Overview of key enforcement provisions of the CARES Act and suggestions about compliance risks and strategies

,

Panelist

,

No Free Lunch: Analysis of the CARES Act and Enforcement Risks

, Celesq® AttorneysEd Center,

Financial; Securities; Healthcare

,

2020

Discussion of emerging trends in securities law tied to the pandemic

,

Panelist

,

Insights from First Securities Fraud Class Action Against a Company Developing a COVID-19 Vaccine

, Celesq® AttorneysEd Center,

Financial; Securities;

,

2020

This article examines the disclosure obligations of listed companies in connection with investigations by enforcement agencies and discusses various considerations when making the decision.

,

Co-author

,

Silence Is Not Always Golden – Lessons Learned from a Recent SEC Settlement

, Securities Regulation Daily (Wolters Kluwers),

Financial Services; Banking; Securities;

,

2019

Moderator / Panelist

,

"Is a Liability Tidal Wave Coming? Post-Escobar Fraud and Abuse Standards of Proof

, ABA Health Law Section,

2017

Moderator

,

Crisis Management; Seventh National Institute on Internal Corporate Investigations

, American Bar Association,

2016

Panelist

,

Emerging Risks for Healthcare Organizations: What Keeps Us Up At Night

, South Asian Bar Association of North America (SABA),

2016

Panelist

,

Fundamentals in Corporate Investigations, Seventh National Institute on Internal Corporate Investigations

, American Bar Association,

2016

Panelist

,

Steering Your Firm Through the Fog of the Cloud: How to Navigate Before You are Navigated

, ABA,

2015

Presentation about fraud and abuse 

,

Panelist

,

Anatomy of an Investigation, ABA Physician Legal Issues Conference

,

2015

Faculty

,

Second National False Claims Act and Qui Tam Trial Institute

, ABA,

Life Sciences

,

2015

Chapter Author & Treatise Editor-in-Chief

,

Securities Law Issues and Disclosure Considerations for Life Sciences Companies

, BNA Bloomberg, Pharmaceutical and Medical Device Law: Regulation of Research, Development, and Marketing, Second Edition,

Life Sciences

,

2015

Showcase CLE program

,

Panelist

,

Privacy and CyberSecurity: New Issues on the Horizon

, American Bar Association,

2014

Panelist

,

The Physician and Attorney Relationship in a Fraud Audit: Working through Related Ethical Issues

, American Bar Association,

2014

Co-Chair, Panelist

,

Crisis Management

, American Bar Association,

2014

Panelist

,

Life Science Companies: Navigating Ethical Dilemmas

, American Bar Association,

2014

Speaker

,

Preparing for Cybergeddon

, Texas Society of CPAs,

2013

Moderator

,

Cybersecurity Litigation Risks and Compliance Threats: Steps that Public Companies, Boards, and Officers Should be Taking to Prevent a 'Cyber Pearl Harbor'

, American Bar Association,

2013

Panelist

,

Due Diligence in the FCPA Context (Prepared for ACI's 15th FCPA Bootcamp) (Chicago, June 2012)

,

Securities

,

2012

Panelist, Health Law Program

,

Annual Survey of Litigation and Litigation Trends

, National CLE Conference®,

Life Sciences

,

2012

Panelist

,

Who Watches the Watchers: Legal Ethics Challenges in Internal Investigations

, American Bar Association,

2012

Panelist, 22nd Annual CLE National Institute on Health Care Fraud

,

Foundations of and Ethical Considerations In White Collar Law

, American Bar Association,

2012

Moderator

,

Emerging Threats from the Responsible Corporate Officer Doctrine"

, Thomson West,

Life Sciences

,

2012

Co-Chair; Moderator: The Responsible Corporate Officer Doctrine: New and Evolving Threats Facing In-House Counsel

,

The Fourth Annual National Institute on Internal Corporate Investigations and Forum for In-House Counsel

, American Bar Association,

2012

Panelist

,

The Watercooler Effect: Managing the Rumor Mill During a White Collar Investigation and/or Prosecution

, ABA Business Law Section's Annual Meeting,

2012

Panelist

,

Parlez-Vous Kickback? The Application of the Foreign Corrupt Practices Act to the Healthcare Arena

, ABA Section of Health Law's Emerging Issues in Healthcare Law Conference 2012,

Life Sciences

,

2012

Panelist (10th Annual Washington Health Law Summit)

,

Rules of Engagement: Legal Ethics Issues in Today's

, ABA Section of Health Law,

Life Sciences

,

2012

Co-author

,

Insights Into the SEC's Whistleblower Program

, The Review of Securities & Commodities Regulation,

2011

Co-author

,

Internal Investigations and Other Tools

, ALI-ABA Practical Litigator,

2011

Author

,

The Dodd-Frank Act's Bounty Hunter Provisions

, The Review of Securities & Commodities Regulation,

2011

Co-author

,

SEC adopts final rules on Dodd-Frank Whistleblower Program

, Journal of Investment Compliance,

Securities; Commodities

,

2011

Author

,

Legal Backgrounder: What is a "Foreign Official"? Vague Term Complicates Corrupt Practices Act Compliance

, Washington Legal Foundation,

2011

Panelist

,

The Responsible Corporate Officer Doctrine: A Re-emergent Threat to General Counsel and Corporate Officers

, New York State Bar Association's 4th Annual Corporate Counsel Institute,

2011

Panelist

,

How Will Investigations and Lawsuits Arising Under the Qui Tam Provisions of the False Claims Act Affect You and Your Company?

, ABA Section of Health Law, 11th Annual Conference on Emerging Issues in Healthcare Law,

2010

Speaker

,

Podcast: Michael E. Clark of Duane Morris Discusses the Whistleblower Provisions of the Dodd-Frank Act

, LexisNexis, a division of Reed Elsevier Inc.,

Securities

,

2010

Co-chair

,

ABA National Institute on Internal Investigations and Forum for In-House Counsel

, ABA,

2010

Panelist

,

To Disclose or not to Disclose: An Analysis of the New CMS Voluntary Self-Disclosure Protocol

, ABA Section of Health Law,

Life Sciences

,

2010

Panelist (ABA Presidential Showcase panel)

,

Government Litigators: How Far Must They Go to Seek Justice

, ABA Annual Meeting,

2009

Co-chair

,

ABA National Institute on Internal Corporate Investigations and In-House Counsel

, ABA,

2009

Moderator

,

Aftermath of the Financial Meltdown - Analyzing Future Litigation and Compliance Issues

, ABA Section of Business Law,

2009

Author

,

Bribes, Creative Accounting Don't Cut It in International Business

, Houston Business Journal,

2008

Panelist

,

Webinar: Federal Sentencing Update After Kimbrough vs. The US

, ALI-ABA; State Bar of Texas,

2008

Author

,

Health Care Fraud Redux

, Business Crimes Bulletin,

2008

Author

,

Evaluating and Minimizing the FCPA Risks when Conducting Business in Emerging Markets

, The Practical Lawyer, ALI-ABA (April 2008),

2008

Speaker

,

Webinar: Pharmaceutical Payments and Generic Competition: Recent FTC Litigation and What Can be Done to Avoid Liability?

, BNA LegalEdge,

Life Sciences

,

2008

Panelist

,

Foreign Corrupt Practices Act: Evaluating and Minimizing the FCPA Risks When Conducting Business in Emerging Markets

,

2008

Panelist

,

Regulatory and Criminal Investigations of the Subprime Mortgage Meltdown

, ABA Section of Business Law, White Collar Crimes Committee,

2008

Panelist

,

Ugh!, The Investigation Reveals Misconduct: Advice, Ethical Considerations, Revelations and Pearls of Wisdom to Corporate Counsel on Next Steps (and Missteps!)

, ABA Section of Business Law,

2008

Author

,

Health Care Fraud Redux

, Business Crimes Bulletin,

2008

Panelist

,

Subprime Markets and Theories of Liability

, White Collar Practice for the Business Lawyer and In-House Counsel Conference, South Texas College of Law,

2008

Panelist

,

Battling Health Care Fraud: Criminal and Civil Perspectives

, West Legal Works,

2008

Chapter Author

,

Antitrust and Intellectual Law Issues for Pharmaceutical Companies

, PHARMACEUTICAL LAW: REGULATION OF RESEARCH, DEVELOPMENT, AND MARKETING,

2007

Chapter Author

,

Securities Law Issues and Disclosure Considerations for Pharmaceutical Companies

, PHARMACEUTICAL LAW: REGULATION OF RESEARCH, DEVELOPMENT, AND MARKETING,

2007

Member, Institute Planning Committee / Moderator

,

Perspective and Proportion: Keeping Civil and Regulatory Matters out of Criminal Court

, ABA's Second Annual National Securities Fraud Conference,

2007

Panelist

,

Trade Secrets and Confidential Business Information

, ABA's First National Institute on Computing and the Law,

2007

Moderator

,

Foreign Corrupt Practice Act Issues in Emerging Markets: How to Evaluate and Minimize the Risks

, ABA Section of Business Law, ABA Annual Meeting,

2007

Editor-in-Chief

,

Pharmaceutical Law: Regulation of Research, Development, and Marketing

,

2007

Author

,

Complying with The FCPA in Emerging Markets after SOX

, Business Crimes Bulletin,

2007

Author

,

Evaluating and Minimizing the Research Misconduct Risks

, CCH Health Care Compliance Letter,

2007

Chapter Author

,

The Growing Importance of Securities Regulation for Publicly Traded Entities in the Post Sarbanes-Oxley Marketplace

, 2006 HEALTH LAW and COMPLIANCE UPDATE (Aspen Publishers),

2006

Member, Institute Planning Committee / Moderator

,

Internal Investigations

, ABA's First National Securities Fraud Institute,

2006

Author

,

Patient Euthanasia After Hurricane Katrina -- The Government's Role

, The Health Lawyer,

2006

Presenter

,

Current Update & Critical Developments in Anti-Fraud & Abuse/Stark & Physician Ventures

, Virginia Bar Association's Second Annual Virginia Health Care Practitioners' Roundtable,

2006

Moderator

,

Managing Parallel Proceedings in Securities Investigations

, ABA Section of Business Law, Spring Meeting,

2006

Author

,

Stock Option Trading-Where Were the Lawyers and Auditors?

, Business Crimes Bulletin,

2006

Author

,

A Step Forward in Recognition of Compliance Efforts: The SEC's January 2006 Statement Concerning Financial Penalties

, CCH Health Care Compliance Letter,

2006

Moderator

,

Handling Complex Litigation Involving the Healthcare Industry

, ABA Health Law Section's Sixth Annual Conference on Emerging Issues in Healthcare Law,

2005

Author

,

The New Advisory Role of Federal Sentencing Guidelines after Booker-FanFan

, CCH Health Care Compliance Letter,

2005

Co-author

,

Corporate Cooperation in the Face of Investigations

, The Health Lawyer,

2005

Author

,

Statements During Negotiations as Evidence in a Criminal Trial

, Business Crimes Bulletin,

2005

Chapter Author

,

Antitrust and Managed Care

, MANAGED CARE LITIGATION (BNA/ABA Health Law Section),

2005

Author

,

Daubert Motions in Business Crimes Cases

, Business Crimes Bulletin,

2005

Panelist

,

The Erosion of Attorney-Client Privilege: Is there Anything Left to Protect?

, ACI's 3rd Annual Corporate Counsel's Guide to Conducting and Managing Internal & External Investigations,

2005

Chapter Author

,

2005 HEALTH LAW and COMPLIANCE UPDATE (Aspen Publishers)

,

2005

Panelist

,

Regulatory Inquiries: Is There an Alternative to Cooperation?

, ABA Section of Business Law, ABA Annual Meeting,

2005

Institute Chair

,

Internal Investigations

, CLE International's Internal Investigations Seminar,

2005

ABA event

,

Moderator

,

Counterclaims in Qui Tam Cases: Emerging Strategies and Ethical Considerations

, ABA,

2005

Panelist

,

Managing Complex Litigation

, ABA & AHLA's Antitrust in Healthcare Seminar,

2005

Author

,

Prosecuting Energy Trading Fraud Under the CEA

, Business Crimes Bulletin,

2004

Moderator

,

Trends in the Use of the False Claims Act Against the Healthcare Industry - Innovative Theories or Overreaching?

, ABA Health Law Section's Fifth Annual Conference on Emerging Issues in Healthcare Law,

2004

Panelist

,

Liability of Accountants: The Aftermath of Enron

, The 22nd Cambridge International Symposium on Economic Crime,

2004

Panelist

,

Protecting the Company During Securities Investigations

, ACI's The Corporate Counsel's Guide to Internal and External Investigations,

2004

Author

,

Hamstrung or Properly Calibrated: Federalism and the Appropriate Role of Government in the Post-Sarbanes-Oxley World

, International Journal of Disclosure and Governance,

2004

Panelist

,

Placing Bankers on the Front Line

, The 22nd Cambridge International Symposium on Economic Crime,

2004

Moderator

,

A 12-Step Program for Effective Corporate Compliance and Corporate Governance in the Post-Sarbanes-Oxley World

, ABA Section of Business Law, Spring Meeting,

2004

Moderator

,

Federal Sentencing Guidelines and Criminal and Civil Damages

, ABA's 14th Annual National Institute on Health Care Fraud,

2004

Author

,

Steering a Course Between Antitrust and Patent Laws: Generic Drugs and Patent Fraud

, BNA's Pharmaceutical & Medical Device Law Bulletin,

2003

Moderator

,

Criminal Securities Enforcement in the New Era: Simple Designs to Use for Living Well in Today's Environment

, ABA Business Law Section, ABA Annual Meeting,

2003

Panelist

,

Implications of the Sarbanes-Oxley Act for Internal Investigations, Corporate Compliance, and Covenants not to Compete

, Institute for Law & Technology's 41st Annual Program on Intellectual Property Law,

2003

Panel Moderator

,

Sarbanes-Oxley: The First Eight Months

, ABA Section of Business Law's Spring Meeting,

2003

Moderator

,

Fundamentals of White Collar Crime and Practice

, ABA's 13th Annual National Institute on Health Care Fraud,

2003

Chapter Author

,

Legal Issues in Clinical Trials

, 2003 HEALTH LAW and COMPLIANCE UPDATE (Aspen Publishers),

2003

Panelist

,

Keeping the Government Outside the Boardroom

, ABA Business Law Section, ABA Annual Meeting,

2002

Author

,

Clinical Research and the False Claims Act: The Next Wave of Enforcement Emphasis?

, BNA's Medical Research Law & Policy,

2002

Moderator

,

Fundamentals of White Collar Crime and Practice

, ABA's 12th Annual National Institute on Health Care Fraud,

2002

Whether the False Claims Act is a Proper Legal Tool for the Government to use for Improving the Quality of Care in Long-Term Care Facilities

, The Health Lawyer,

2002

Author

,

Science Panels and Improving how Courts Address Expert Evidence: Seeing Both Sides

, ALM's Medical Malpractice Law & Strategy,

Health Care

,

2002

Panelist

,

Criminal Enforcement Steps into the Boardroom (An ABA Presidential Showcase Program)

, ABA Business Law Section, Annual Meeting,

2001

Panelist

,

Understanding the Characteristics of Global Crime

, International Summit on Cyber Crimes,

2001

Panel Moderator

,

Grand Jury Investigations

, ABA's 9th Annual National Institute on Health Care Fraud,

1999

Author

,

Nothing to Hyde? The Flood of Wrongful Recovery Suits has not Materialized

, Criminal Justice,

1999

Panelist

,

Crime and the Business Lawyer: The Loss of Innocence - How to Avoid Indictment in Kansas City and Elsewhere

, ABA Business Law Section, Annual Meeting,

1999

Panelist

,

Using the Internet in Health Law Practice

, Annual Conference (State Bar of Texas), Practical Computing Course,

1999

Presenter

,

Swimming in Stark-infested Waters while Focusing on Practicing Good Medicine

, Texas Society of Internal Medicine & Texas Academy Chapter of American College of Physicians (Annual Meeting),

1998

Panelist

,

Crime and Medicine: Today and Tomorrow

, ABA Business Law Section, Annual Meeting,

1998

Panelist

,

Crime and Medicine: What Health Care Providers Never Learned in School, and What You Need to Teach Them

, ABA Business Law Section, Annual Meeting,

1997

Panel Moderator

,

Federal Sentencing Law: A Guide to the Guidelines

, Federal Sentencing Law (State Bar of Texas / U.S. Sentencing Commission),

1997

Author

,

A Prosecutor's Postmortem: How Two Companies Fared as Criminal Targets

, ALM's Corporate Counsellor,

1996

Panelist

,

Everything You Always Wanted to Know about Law Enforcement but Were Afraid to Ask

, National Health Care Anti-Fraud Association (Annual Meeting),

1996

Panelist

,

DOJ's Bankruptcy Fraud Initiative, Parallel Procedures and Forfeiture Issues

, National Association of Attorney Generals (Annual Meeting),

1996
Other Outstanding Achievements:
Best Lawyers, Lawyer of the Year 2020 (Health Law, Houston),

2020

Recipient, Healthcare Lawyer of the Year (United States) Corporate LiveWire

,

2019

Adjunct Professor, Food and Drug Law; Antitrust & Health Law, Health Law & Policy Institute, University of Houston Law Center; Adjunct Professor, Civil Trial Advocacy; Criminal Trial Advocacy, University of Houston Law Center; Faculty, NITA Southern Regional Program (SMU); Faculty, NITA Deposition Program (University of Houston Law Center)

,

2019

Recipient, Healthcare Lawyer of the Year (United States), Corporate LiveWire

,

2019

Adjunct Professor, University of Florida, College of Pharmacy (Pharmaceutical Fraud and Abuse), 2018  

,

2018

Adjunct Professor, University of Florida, College of Pharmacy (Pharmaceutical Fraud and Abuse)  

,

2017

Adjunct Professor, University of Florida, College of Pharmacy (Pharmaceutical Fraud and Abuse)  

,

2016

Adjunct Professor, University of Florida, College of Pharmacy (Pharmaceutical Fraud and Abuse)

,

2015

Adjunct Professor, University of Florida, College of Pharmacy (Pharmaceutical Fraud and Abuse)

,

2014

Adjunct Professor, University of Florida, College of Pharmacy (Pharmaceutical Fraud and Abuse)

,

2013

Faculty, NITA Advanced Deposition Institute

,

2010
Educational Background:
LL.M. (Health Law) University of Houston Law Center

,

2000

LL.M. (Taxation) University of Houston Law Center

,

1996

JD (South Texas College of Law)

,

1982

BA (English) (University of Texas, Arlington)

,

1979
Industry Groups
Life Sciences; Pharmaceutical; Medical Devices; Securities; Healthcare; Environmental; Tax
Show More
Michael E. Clark:
Last Updated: 4/14/2021