« Back to Results
Robert M. (Randy) Roach, Jr.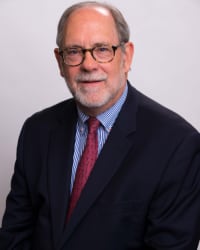 Attorney Profile
Top Rated Appellate Attorney in Houston, TX
Phone: 713-652-2800
Fax: 713-652-2029
Selected To Super Lawyers:
2004 - 2021
Practice Areas:
Appellate (50%),
Insurance Coverage (30%),
General Litigation (20%)
Attorney Profile
Robert M. (Randy) Roach, Jr. is the founding partner of Roach Newton LLP, a Texas litigation and appellate boutique, with offices in Houston, Austin, and Beaumont. Randy's almost 40 years of practice have focused on a unique combination of high-profile appeals, major insurance litigation, and being the legal ruling specialist at trial for Fortune 500 companies and top trial lawyers. He has served as state, regional, and national counsel for several major corporations regarding complex legal issues and insurance coverage disputes. Since 1993, Randy has served as a mediator and arbitrator, primarily in coverage cases and appeals.
Reflecting his unique fusion of appellate and trial practices, Randy is a Fellow in the invitation-only American Academy of Appellate Lawyers, and is also a member of the American Board of Trial Advocates. He is board certified in Civil Appellate Law and Personal Injury Trial Law by the Texas Board of Legal Specialization. He has been named a Texas Super Lawyer and one of the top 100 lawyers in the Houston region. He has been listed in Best Lawyers in America for Insurance Law and Appellate Practice and in Chambers USA Leading Lawyers for Business-Insurance. He is also listed as "Go-To" lawyer for Insurance Coverage Disputes on LinkedIn. He is a sustaining member of PLAC and a member of the Insurance Information Council. He is a past chair of three bar organizations: the State Bar of Texas' Appellate Section, the Houston Bar Appellate Section, and the Council of Chairs of the State Bar of Texas.
Born in Westchester New York, he attended elementary school in Chicago and secondary school in Houston. While at Houston Memorial High School, Randy won numerous writing and debate competitions, won Superior Speaker at the National Student Congress, and was student body President. He received his undergraduate B.A. degree magna cum laude from Georgetown University in Washington, D.C. and received his J.D. from the University of Texas School of Law, where he was on the Texas Law Review and won the Hildebrand Moot Court Championship. Prior to law school, Randy worked as a writer and researcher for the U.S. Senate Nutrition Committee and the U.S. Supreme Court.
Practice Areas
50%

Appellate

30%

Insurance Coverage

20%

General Litigation
Selections


Super Lawyers: 2004 - 2021
Certificates and Credentials
Email Me
To: Robert M. (Randy) Roach, Jr.
Super Lawyers: Potential Client Inquiry
Articles about Robert M. (Randy) Roach, Jr. appearing in Super Lawyers
Additional Sources of Information About Robert M. (Randy) Roach, Jr.
About Robert Roach, Jr.
Admitted: 1981, Texas
Professional Webpage: https://www.roachnewton.com/randy-roach/
Honors/Awards:
Lawyers on The Best Lawyers in America list are divided by geographic region and practice areas. They are reviewed by their peers on the basis of professional expertise, and undergo an authentication process to make sure they are in current practice and in good standing.,

Named in Best Lawyers in America – Appellate Law

Listed: Who's Who in the World

Named to Top 100 Best Houston Area Lawyers in Texas Monthly, 2007

Lawyers on The Best Lawyers in America list are divided by geographic region and practice areas. They are reviewed by their peers on the basis of professional expertise, and undergo an authentication process to make sure they are in current practice and in good standing.,

Named in Best Lawyers in America – Insurance Law

Adjunct Awards in 1999, 2002, and 2007 for Appellate Advocacy

Fellow: Who's Who in Academia

Hildebrand Moot Court Champion

Named in Chambers USA Leading Lawyers in America – Insurance Law and Appellate

Listed: Who's Who in American Law

Rated: AV by Martindale-Hubbell
Special Licenses/Certifications:
Board Certified in Personal Injury Trial Law

Board Certified in Civil Appellate Law  
Bar/Professional Activity:
Member, International Association of Defense Counsel (Amicus Comm.)

Chair: State Bar Survey of all Texas Appellate Judges, 1995-1997

Council Member and Officer, Appellate Section of Houston Bar Association, 1993

Member, Fifth Circuit Bar Association

Chair: Annual Meeting Committee of ABA Appellate Advocacy Section; ABA Committee; Tort and Insurance Practice Section, ABA, 1999 - 2001

Member, American Bar Association

Co-Chair: University of Texas Insurance Law Seminar

,

1998

Member, Travis County Appellate Section

Fellow: Foundation of the IADC

Chair: Appellate Section of the State Bar of Texas, 2006-2007

Staff: U.S. Supreme Court  

,

1977

Member, Insurance Information Council

Council Member and Officer: Appellate Section of Houston Bar Association, 2000-1993  

Council Member and Officer, Appellate Section of State Bar of Texas, 2000

Member, Texas Association of Defense Counsel (Amicus Comm.)

Chair: Jury Orientation Video Committee of Houston Bar Association Administration of Justice Committee

,

2004

Member, American Arbitration Association

Course Director: State Bar of Texas Advanced Appellate Seminar

,

2008

Member, Travis County Bar Association

Fellow: Texas Bar Foundation

Chair: Council of Chairs of the State Bar of Texas, 2007-2008

Fellow: The Texas Supreme Court Historical Society  

Member, Products Liability Advisory Council (Amicus Writer)

Council Member and Officer: Appellate Section of State Bar of Texas, 1994-1997

Supreme Court of Texas

Federation of Defense and Corporate Counsel

Co-Chair: State Bar Appellate Sec. Annual Meeting Comm, 1998-1999

Austin Bar Association

Member, Defense Research Institute

Chair: Judicial Liaison Committee, Insurance Section of State Bar of Texas, 2000-2001

Member, Houston Bar Association

Member: Dist. 4I Grievance Comm., State Bar of Texas, 1993-1998

Member, College of the State Bar of Texas

Fellow: Houston Bar Foundation

Director of Appellate Advocacy, University of Houston Law Center  

,

1994

Chair: Appellate Section of Houston Bar Association, 2000-2001

Staff: U.S. Senate Nutrition Committee, 1975-1977  
Scholarly Lectures/Writings:
"Oral Argument From the Supreme Court's Point of View," paper presented at State Bar of Texas CLE, Practicing Before the Texas Supreme Court, Austin, TX (April 4, 2003)

"Recent Developments in Texas Environmental Insurance Law," presentation at Corporate Counsel Seminar, Houston, TX (September 20, 1995)

"Transitioning from Trial to Appeal and Post Trial Motions," paper and presentation at Federal Court Practice Seminar, Houston, TX (May 5, 2006), San Antonio, TX (May 12, 2006)

"What Not to Say in Oral Argument: A Video Presentation and Discussion," Demonstration oral argument and panel discussion at South Texas College of Law Fear and Loathing on Appeal Seminar, Houston, TX (December 2, 1999)

"Insurance Year in Review for 2005," article published in Texas Lawyer (December 2005)

"Insurer's Duty to Defend in Texas: The Eight Corners Rule," paper and presentation at University of Houston Law Foundation Advanced Insurance Seminar, Houston, TX (February 21, 2003), Dallas, TX (February 27, 2003)

"Persuasive Motions for Rehearing," paper and presentation at State Bar of Texas Advanced Civil Appellate Practice Seminar, San Antonio, TX (September 14-15, 1995)

"Navigating the New Waters of Settlement after Frank's Casing," paper and presentation to Dallas Bar Alternative Dispute Resolution Section, Dallas, TX (February 13, 2006)

"Cutting Edge Insurance Claims," paper and presentation at South Texas College of Law Texas Insurance Law Symposia, Houston, TX (November 11-12, 1999)

A Trend in Texas Supreme Court's Insurance Coverage Cases,@ paper and presentation for State Bar of Texas, Austin, TX (June 23, 2008)

"The Duty to Defend: The Eight Corners Rule," paper and presentation at University of Houston Law Foundation Insurance Law for Attorneys Representing Insurers, Austin, TX (Dallas - October 31, 2002), (Houston, November 7, 2002)

"Ten Keys to Developing an Effective Discovery Strategy and Budget," paper at University of Houston Advanced Civil Litigation Seminars, Austin, TX (July 27-28, 1995) and Houston, TX (July 20-21, 1995)

"Excess Underwriters vs Frank's Casing: A Texas Lawyer Roundtable," published panel discussion in Texas Lawyer (January 30, 2006)

"Intellectual Property and Techno Tort Claims," paper and presentation at University of Texas School of Law 4th Annual Insurance Law Institute, Dallas, TX (October 7-8, 1999)

Appellate Advocacy and Insurance Appeals

,

Adjunct Professor of Law

, University of Houston Law Center,

1990

Appellate Advocacy (Started the UT class)

,

Adjunct Professor of Law

, University of Texas Law School,

2000

"Insurance Coverage Appeals," presentation at State Bar of Texas 16th Annual Advanced Civil Appellate Practice Course, Austin, TX (September 13, 2002)

"Oral Argument: Handling and Mishandling Questions from the Court," paper and presentation at University of Texas School of Law 5th Annual Conference on Techniques for Handling Civil Appeals in State and Federal Court Seminar, Austin, TX (June 8-9, 1995)

"Coverage Disputes After Frank's Casing: New Problems and Issues,: paper and presentation for University of Houston Law Foundation, Dallas, TX (October 2005)

"Mandamuses," Mock Robinson hearing and presentation at State Bar of Texas 13th Annual Civil Appellate Practice Course, Austin, TX (Oct. 7-8, 1999)

Frequent author/lecturer on CLE topics, including: appellate advocacy and procedure, pretrial and trial procedure, insurance coverage and litigation, products liability, ADR, litigation budgets, and ethics for State Bar of Texas, American Bar Association, PLAC, IADC, Houston Bar Association, Dallas Bar Association, Univ. of Texas, Univ. of Houston, South Texas, and SMU law schools

"Critique of a Live Oral Argument to 3rd Court of Appeals," presentation and critique at State Bar of Texas 16th Annual Advanced Civil Appellate Practice Course, Austin, TX (September 12, 2002)

"Eight Commonly Made Mistakes In Appellate Oral Argument," paper and presentation at State Bar of Texas 1995 Appellate Practice Seminar, Austin, TX (February 9-10, 1995)

"Unsettling the Dynamics of Settlement," article published in the Texas Bar Journal (October 2005)

"Mandamuses for Ignoramuses," presentation at State Bar of Texas Annual Meeting, Ft. Worth, TX (June 9-12, 1999)

Board of Editors, Defense Counsel Journal, 1990 - 1993

"The 8-Corner Rule and Duty to Defend," paper and presentation at University of Texas School of Law 6th Annual Insurance Law Institute, San Antonio, TX (September 5-6, 2002)

"Oral Argument Can Hurt You," paper and presentation at State Bar of Texas 8th Annual Advanced Civil Appellate Practice Course, Houston, TX (September 22-23, 1994)

"Lessons Learned Regarding Appellate Mediation," paper and presentation at State Bar of Texas 19th Annual Advanced Civil Appellate Practice Course, Austin, TX (September 8-9, 2005)

"Business Litigation Under the New Discovery Rules," paper and presentation at Stromar Educational Services Seminar on Texas Rules of Civil Procedure, Houston, TX (May 18, 1999)

"The New Control Plans and Limits on Discovery," paper and presentation at University of Houston Law Foundation Civil Discovery Under the New Rules Seminar, Dallas, TX (February 11-12, 1999)

"Your First Oral Argument: A Court-Centered Approach," paper and presentation for Handling Your First Civil Appeal, Austin, TX (February 18, 2011)

"The First Two Minutes: How Supreme Court Advocates Begin Oral Argument," paper and presentation at University of Texas School of Law 12th Annual Conference on State and Federal Appeals, Austin, TX (June 6-7, 2002)

"Strategic Cooperation Between Plaintiff and Defendant During Discovery and at Trial," paper and presentation at University of Houston Law Center DTPA, Consumer & Insurance Law Seminars, Dallas, TX (July 7-8, 1994) and Houston, TX (June 30-July 1, 1994)

"Appellate Practice: Managing the Relationship with the Client and the Trial Attorney," panel presentation at Dallas Bar Association Appellate Section, Dallas, TX (June 16, 2005)

"Ten Keys to Developing an Effective Discovery Strategy and Budget Under the New Discovery Rules," paper and presentation at University of Houston Law Foundation Civil Discovery Under the New Rules Seminars, Austin, TX (December 17-18, 1998) Houston, TX (December 10-11, 1998)

"Disappearing Fraud in Contract Cases," paper and presentation for the State Bar of Texas 24th Annual Advanced Civil Appellate Practice Course Program, Austin, TX (September 2-3, 2010)

"The Effective Use of an Appellate Lawyer at Trial," paper and presentation to Houston Bar Association Appellate Section, Houston, TX (May 29, 2002)

"Appellate Alternative Dispute Resolution," paper and presentation at University of Texas School of Law 4th Annual Conference on Techniques for Handling Civil Appeals in State and Federal Court Seminar, Austin, TX (June 16-17, 1994)

"Oral Argument," authored chapter for "Texas Supreme Court Practice Manual", State Bar of Texas publication April 2005.

"Effective Strategies for Mediation of Cases Post-Verdict: Potential Strategies," paper and presentation at Houston Bar Association, Houston, TX (October 28, 1998)

"How Forest Oil affects Schlumberger and Disclaimers of Reliance in Texas," paper and presentation, Harris County Judicial Education Conference, Houston, TX (August 11, 2010)

 "Appellate Law," televised appearance on TCTV, Austin, TX (May 20-25, 2002)  

"Effectively Teaching Oral Argument," paper and presentation at SMU Law School Seminar, Dallas, TX (January 29, 1994)

"From Initial Interview to Engagement Letter: Handling the Appellate Client and the Trial Lawyer," panel presentation at Houston Bar Association Appellate Practice Seminar, Houston, TX (February 23, 2005)

"The Appellate Lawyer in the Trial Court: Making a Difference," authored paper for Corporate CLE Seminar, Palm Springs, CA(October 24, 1998)

"Gross Negligence and Exemplary Damages: Recent Developments and Cutting-Edge Issues," paper and presentation for the 20th Annual Conference on State and Federal Appeals, Austin, TX (June 3-4, 2010)

"Control Plans and Limits on Discovery: Ten Keys to Developing an Effective Discovery Strategy and Budget," paper and presentation at University of Houston Law Foundation Advanced Civil Discovery Seminars, Dallas, TX (April 12, 2002), Houston, TX (April 25, 2002)

"Strategic Cooperation: Busting and Defending Deals Between Plaintiffs and Defendants," paper and presentation at University of Houston Law Center Medical Device and Pharmaceutical Litigation Seminar, Houston, TX (January 27-28, 1994)

"10 Keys to Breaking an Impasse in an Appellate Mediation," paper and presentation to Houston Bar Association ADR Section, Houston, TX (February 8, 2005)

"Strategic Decisions: Pre-Suit Coverage Litigation Tactics," paper and presentation at University of Texas School of Law Insurance Law Institute, Austin, TX (September 24-25, 1998)

"Strategies for Damages and Attorney Fees," paper and presentation for the Texas Bar CLE Program, Dallas, TX (February 18-19, 2010)

"Settlement Strategies in the Appellate Court:," panel presentation at South Texas College of Law Advanced ADR Training for Trial and Appellate Lawyer and Mediators; Houston, TX (April 11, 2002)

"Strategic Cooperation: Busting and Defending Deals Between Plaintiffs and Defendants," paper and presentation at University of Houston Law Center Medical Device and Pharmaceutical Litigation Seminar, Houston, TX (January 27-28, 1994)

"Controlling Total Legal Costs through Early Jury Charge Formulation, Focused Discovery, and Early Mediated Settlement", paper and presentation at University of Houston Trial Tactics CLE seminar, Houston, TX (December 2, 2004), Dallas, TX (December 9, 2004)

"Malpractice Exposure for Lawyers in Insurance Related Matters," panel discussion at University of Texas, 9th Annual Insurance law Institute, Houston, TX (November 11-12, 2004)

"Appealing Insurance Coverage Litigation," moderated panel presentation at University of Texas School of Law Insurance Law Institute, Austin, TX (September 24-25, 1998)

"Law-Based Case Management: A New Paradigm for Reducing Complex Litigation Costs and Increasing Profitability," paper and presentation for State Bar of Texas, 23rd Annual Advanced Civil Appellate Practice Course Seminar, Austin, TX (September 9-11, 2009)

"Using an Appellate Specialist in the Trial Court," paper and panel presentation at International Association of Defense Counsel Mid-year Meeting, Tucson, AZ (February 7, 2002)

"Survey of Texas Appellate Judiciary on Oral Argument," paper and presentation at Houston Bar Ass'n Appellate Practice Seminar, Houston, TX (November 17, 1993)

"Uncorking the Law of Wine!" presentation at University of Houston Law Foundation, Houston, TX (November 3, 2004)

"Alternative Approaches to Appellate Argument," authored paper for Houston Bar Association Appellate Practice Seminar, Houston, TX (March 6, 1998)

"Law-Based Case Management: A New Paradigm for Reducing Complex Litigation Costs and Increasing Profitability," paper and presentation with In-House Counsel and Trial Attorneys to Harris County Civil District Judges' Annual CLE  Retreat, Bastrop, TX (August 4-6, 2009)

"Insurance Coverage Issues in Intellectual Property Litigation," paper and presentation at Houston Intellectual Property Law Association 17th Annual Institute on Intellectual Property Law, Galveston, TX (November 9, 2001)

"Texas Rules of Civil Procedure," paper and presentation at Texas Specialization Exam Review Seminar, Houston, TX (October 13-15, 1993)

"Motions for Rehearing in Texas' Courts of Appeals and Supreme Court," paper and presentation at State Bar of Texas Advanced Civil Appellate Practice Course, Austin, TX (September 30-October 1, 1993)

"Insurer's Duty to Defend in Texas: The "Eights Corners" Rule," paper and presentation at Insurance Law for Attorneys Representing Insurers, University of Houston Law Foundation, Houston, TX (October 21-22, 2004)

"As We See It...A Roundtable Discussion Among Solo/Small Firm Practitioners," contributor to The Houston Lawyer, Jan./Feb. 1998 Ed. Vol. 35, Number 4

"The Role of Appellate Counsel in Case Management," paper and presentation for Corporate Counsel/Appellate Counsel CLE, State Bar of Texas, Houston, TX (May 6, 2009)

"Technology Risks and Liabilities: Are You Covered?" SMU Law Review; Volume 54, No. 4, Fall, 2001

"Investigating the Catastrophic Accident," paper and presentation at South Texas College of Law Advanced Products Liability Seminar, Houston, TX (June 23-24, 1993)

"Emerging Issues in Insurance Law," paper and presentation at State Bar of Texas 27th Annual Advanced Civil Trial Course, Dallas, TX (August 25-27, 2004), Corpus Christi, TX (September 22-24, 2004), Houston, TX (November 10-12, 2004)

"Effective Use of Appellate Lawyers at Trial," moderated panel of trial judges and presented paper at Houston Bar Association Appellate Section, Houston, TX (January 28, 1998)

"Texas Supreme Court Justices on Court Centered Advocacy," paper and moderator for State Bar of Texas, Practice Before the Texas Supreme Court Seminar, Austin, TX (April 17, 2009)

"Litigation: Ten Keys to Developing an Effective Discovery Strategy and Budget," paper and presentation at Stromar Educational Services Hot Topics and Ethics Institute, Houston, TX (October 31, 2001)

"Survey of Texas Appellate Justices on Oral Argument," paper and presentation at University of Texas School of Law 3rd Annual Conference on Techniques for Handling Civil Appeals in State and Federal Court, Austin, TX (June 10-11, 1993)

"Common Issues in Appeals of Civil Jury Trials," State Bar of Texas Appellate Section video program and paper for all court of appeals staff attorneys, 2004

"Writing Appellate Briefs for Texas Courts," paper and presentation at State Bar of Texas Appellate Practice Institute Seminars, Austin, TX (January 9, 1998) and Dallas, TX (January 23, 1998)

"When and How to Seek an Error Correction Opinion from the Texas Supreme Court,," paper and presentation for State Bar of Texas, Practice Before the Texas Supreme Court Seminar,  Austin, TX (April 17, 2009)

"Appellate Lawyers' Case Management Responsibility," panel presentation with Chief Justices of 1st and 14th Courts of Appeals at 2nd Annual Institute on Responsible Dispute Resolution, Houston, TX (October 25, 2001)

"Discovery Strategy and Budgets," paper and presentation at University of Houston Law Center Advanced Civil Discovery Seminar, Dallas, TX (June 10-11, 1993), Houston, TX (June 17-18, 1993)

"Analysis of a Successful Petition for Review to the Texas Supreme Court," paper and presentation at State Bar of Texas Advanced Civil Appeal CLE Seminar, Austin, TX (September 9-10, 2004)        

"Strategic Planning of Discovery," paper and presentation at University of Houston Law Center Litigation and Trial Tactics Seminars, Dallas, TX (December 11-12, 1997), Houston, TX (December 18-19, 1997)

"Duty to Defend: The Eight Corners Rule, Notice & Insurer Response, Bad Faith & Extra-Contractual Damages," paper and presentation for University of Houston Law Foundation, Houston, TX (April 16-17, 2009; Dallas, TX (April 23-24, 2009)

"The Cleavers Go to Austin - A Dramatization of Real-World Advocacy Issues in the Texas Supreme Court," paper and presentation at State Bar of Texas 15th Annual Advanced Civil Appellate Practice Course, San Antonio, TX (September 20-21, 2001)

"Evaluating Potential Appeals," panel discussion for Houston Bar Association Appellate Practice Seminar, Houston, TX (February 24, 1993)

"Transitioning from Trial to Appeal and Post Trial Motions," paper and presentation at State Bar of Texas CLE seminar on Federal Court Practice, San Antonio, TX (May 14, 2004), Houston, TX (May 21, 2004)

"New Texas Rules of Appellate Procedure," panel presentation at Houston Bar Association Appellate Bench-Bar Conference, Conroe, TX (October 23-24, 1997)

"Secrets to Winning Appeals," paper and presentation for State Bar of Texas, 22nd Annual Advanced Civil Appellate Seminar, Austin, TX (September 4-6, 2008)

"Appellately Incorrect," panel presentation with appellate judges and attorneys at State Bar of Texas 15th Annual Advanced Civil Appellate Practice Course, San Antonio, TX (September 20-21, 2001)

"Introduction of Hon. Albert Gonzales, Counsel to the President," Houston Forum/CSPAN (Sept. 7, 2001)

"Ethical Considerations in Personal Injury Litigation," paper and presentation at University of Houston Law Center Advanced Personal Injury Seminar, Houston, TX (October 22-23, 1992)

"Oral Argument in the Supreme Court: A Court-Centered Approach," paper and presentation at State Bar of Texas CLE seminar on Practice Before the Texas Supreme Court, Austin, TX (April 16, 2004)

"Hardball Litigation Tactics by Insurance Carriers," panel presentation at University of Texas School of Law 2nd Annual Insurance Law Institute, Dallas, TX (October 9-10, 1997)

Moderator and Course Director, State Bar of Texas, 22nd Annual Advanced Civil Appellate Practice Course, Austin, TX (September 4-6, 2008)

"The Top Ten Reasons for Hiring an Appellate Specialist in the Trial Court," moderator and appellate mediator in panel presentation with judges, lawyers, and clients at American Bar Association, 2001 Annual Meeting, Chicago, IL (August 4, 2001)

"Point/Counterpoint:  Theories of Appellate Oral Argument," paper and presentation at State Bar of Texas Advanced Civil Appellate Practice Course, Austin, TX (September 10-11, 1992)

"Post-Oral Argument Critique of Live Appellate Argument of Actual Insurance Coverage Appeal to 1st Court of Appeals," paper and panel presentation at South Texas College of Law Texas Insurance Law Symposium, Houston, TX (January 23, 2004)

"The Appellate Specialist in the Trial Court: An Overview," paper and presentation at State Bar of Texas 11th Annual Advanced Civil Appellate Practice Course, Dallas, TX (September 11-12, 1997)

"The Role of the Appellate Specialist on the Trial Team," paper and presentation at Waste Management's Outside Counsel Conference, Las Vegas, NV (June 13-14, 2007)

"Appellately Incorrect," panel presentation with appellate judges and attorneys at State Bar Convention, Austin, TX (June 15, 2001)

"Discovery Developments," paper and presentation at University of Houston Law Center Advanced Civil Discovery Seminars, Houston, TX (June 11-12, 1992), Dallas, TX (June 18-19, 1992)

"Offers of Settlement Under H.B.4: Offensive & Defensive Tricks & Traps," paper and panel presentation at South Texas College of Law Texas Insurance Law Symposium, Houston, TX (January 22, 2004)

"Non-Charge Preservation of Error," paper and presentation at State Bar of Texas 20th Annual Advanced Civil Trial Courses, Dallas, TX (September 3-5, 1997), South Padre Island, TX (September 24-26), Houston, TX (November 12-14, 1997)

"A Candid Conversation: What Appellate Lawyers and Justices Want to Know But Are Afraid to Ask," paper and presentation at Houston Bar Association Appellate Section CLE, Houston, TX (May 17, 2007)

"Preparing for Oral Argument: A Survey of Appellate Lawyers and Justices on Different Methods of Preparation," presentation at University of Texas School of Law 11th Annual Conference on State and Federal Appeals, Austin, TX (May 9-11, 2001)

"Investigating Catastrophic Accidents," paper and presentation at University of Houston Law Center Advanced Products Liability Litigation Seminar, Houston, TX (May 28-29, 1992)

"The Impact of H. B. 4 Offers of Settlement on Stowers Issues; paper and presentation at University of Houston Law Foundation Insurance Law for Attorneys Representing Insurers, Houston, TX (December 5, 2003), Dallas, TX (December 11, 2003)

"The State Bar's Survey of Texas Appellate Judiciary," paper and presentation at Houston Bar Association Appellate Practice Seminar, Houston, TX (August 27, 1997)

"The Power of Persuasion: Oral Argument in the Supreme Court," paper and presentation at State Bar of Texas' CLE Program on Practice Before the Texas Supreme Court, Austin, TX (April 27, 2007)

"Appellate Error Preservation at Trial: Summary Judgments, Jury Charges, and Post-Verdict Motions," moderator of three panels of trial and appellate judges and lawyers at Houston Bar Association, 2001 Civil Trial-Appellate Bench Bar Conference, Galveston, TX, (April 27-28, 2001)

"Discovery Developments," paper and presentation at University of Houston Law Center Advanced Personal Injury Seminar, Houston, TX (October 24-25, 1991)

"Do Bad Construction Facts Really Make Bad Law? An Appellate Lawyers' View of Construction Law Cases in the Texas Supreme Court," paper and presentation at Houston Bar Association Construction Law Seminar, Houston, TX (November 20, 2003)

"Daubert/Robinson: The Procedural Considerations," panel presentation at 1997 State Bar Convention Litigation Seminar, Houston, TX (June 27, 1997)

"How to Get an Appellate Oral Argument and What to Do Once You Get It," paper and presentation at Houston Bar Association 2007 Civil/Appellate Bench Bar Conference, Galveston, TX (April 13-14, 2007)

"Recent Developments in Insurance Matters," paper and presentation at South Texas College of Law Advanced Civil Trial Law Conference, Houston, TX (February 22, 2007)

"Appellate Motions for Rehearing," moderator of panel of appellate judges and lawyers at Houston Bar Association Appellate Institute: Practicing Before the First and Fourteenth Courts of Appeal, Houston, TX, (April 6, 2001)

"Appellate Oral Argument: Mistakes Commonly Made by Even Good Advocates," paper and presentation at State Bar of Texas Advanced Civil Appellate Practice Course, San Antonio, TX (September 19-20, 1991)

"Show Me the Money: Determining Insurers' Duty to Pay for Judgments or Settlements," paper and presentation at University of Texas Law School Insurance Law Institute, Austin, TX (November 14, 2003)

"Hot Tips in Appellate Practice," moderator of panel presentation at University of Texas School of Law 7th Annual Conference on State and Federal Appeals, Austin, TX (June 5-6, 1997)

"Effective Appellate Advocacy: A Demonstration Appellate Oral Argument in an Insurance Coverage Dispute," policyholder's advocate and panelist in demonstration appellate oral argument to Justices of the California and Texas Supreme Court, International Association of Defense Counsel, Pebble Beach, CA (February 17-22, 2007)

"Strategies for Appellate ADR of Insurance Coverage Issues," moderator and mediator in panel presentation at American Bar Association Insurance Coverage Litigation Committee Annual Midyear Program, Bernalillo, NM (February 23, 2001)

"Discovery Developments," paper and presentation at University of Houston Law Center Advanced Civil Discovery Seminars, Dallas, TX (April 4-5, 1991), Houston, TX (April 11-12, 1991)

"Controlling Total Legal Costs Through Focused Discovery and Early Mediated Settlement," paper and presentation at University of Houston Law Foundation General Practice Institute, Houston, TX (September 26, 2003)

"Recoupment of Defense Costs in Insurance Coverage Litigation: An Appellate Advocacy Demonstration," moderator of moot court and panel presentation at American Bar Ass'n Tort and Insurance Practice Section Meeting, San Antonio, TX (February 22-24, 1997)

"Effective Appellate Oral Argument," presentation at the Garland Walker American Inns of Court, Houston, TX (October 1, 1996)

"Protecting Insurance Coverage," panel presentation at PLAC 2006 Fall Conference, Colorado Springs, CO (October 18-20, 2006)

"Handling the Appellate Case," demonstration oral argument and settlement conference, at First Court of Appeals, Houston, TX (November 3, 2000)

"Discovery Developments," paper and presentation at University of Houston Law Center Advanced Personal Injury Seminar, Houston, TX (October 25-26, 1990)

"Insurance Issues from the Trial Lawyer's Perspective: What Coverage Lawyers Want Trial Lawyers to Know about Getting Insurance Coverage," paper and presentation at State Bar of Texas 26th Annual Advanced Civil Trial Course, Austin, TX (August 29, 2003), Dallas, TX (October 10, 2003)

"Setting and Collecting Appellate Attorneys' Fees," paper and presentation at State Bar of Texas 10th Annual Advanced Civil Appellate Practice Course, Austin, TX (September 11-13, 1996)

"Amicus Practice in the Texas Appellate Courts," panel presentation at PLAC 2006 Fall Conference, Colorado Springs, CO (October 18-20, 2006)

"Insurance Coverage for Emerging E-Commerce Risks and Liabilities," moderator and panel presentation at University of Texas School of Law 5th Annual Insurance Law Institute, San Antonio, TX (August 24-25, 2000)

"Recent Developments in Products Liability and Tort Reform," presentation to American Corporate Counsel Association, Houston, TX (June, 1989)

"Post-Oral Argument Critique of Live Oral Argument to Texas Supreme Court," paper and presentation at State Bar of Texas 17th Annual Advanced Civil Appellate Practice Course, Austin, TX (September 12, 2003)

"Discovery Strategy and Budget: Use of Support Staff, Cost Control, Sequence, Etc.," paper and presentation at University of Houston Litigation and Trial Tactics Seminars, San Antonio, TX (July 25, 1996) and Dallas, TX (July 18, 1996)

"Saving Appellate Oral Argument from Withering on the Vine," paper and presentation at Tarrant County Bar Association Appellate Section, Ft. Worth, TX (September 13, 2006)

"Appellate Ethics," film and presentation at University of Texas School of Law 10th Annual Conference on State and Federal Appeals, Austin, TX (June 7-8, 2000)

"Discovery Developments," paper and presentation at South Texas College of Law Advanced Personal Injury Seminar, Houston, TX(May 4-5, 1989), Dallas, TX (May 11-12, 1989)

Moderator of State Bar Advanced Civil Trial Course Austin, TX (August 27-29, 2003)

"The Appellate Lawyer as Trial Lawyer: Preserving and Preventing Error," presentation at University of Texas School of Law 6th Annual Conference on State and Federal Appeals, Austin, TX (June 6, 1996)

"Emerging Issues in Insurance Law," paper and presentation at State Bar of Texas 20th Annual Advanced Civil Appellate Practice Course, Austin, TX (September 7-8, 2006)

"Business Litigation Under the New Discovery Rules," paper and presentation at Stromar Educational Services Civil Litigation Seminar, Houston, TX (February 23, 2000)

"Strategic and Ethical Considerations in Pursuing and Responding to a Mandamus of Discovery Rulings," paper and presentation at University of Houston Law Foundation Advanced Civil Discovery Seminar, Houston, TX (June 20, 2003), Dallas, TX (June 27, 2003)

"Ten Keys to Developing an Effective Discovery Strategy and Budget," paper and presentation at University of Houston Advanced Business Litigation Seminars, San Antonio, TX (May 2-3, 1996) and Houston, TX (April 25-26, 1996)

"Insurance Coverage After Frank's Casing: New Problems and Issues," paper and presentation at State Bar College Summer School, Galveston, TX (July 20-22, 2006)

"Ambiguities and Unanswered Questions in the New Rules: Looking Toward the First Appellate Decisions," paper and presentation at University of Houston Law Center Advanced Civil Discovery Seminars, Dallas, TX (January 27-28, 2000), Houston, TX (February 3-4, 2000)

"Appellate Briefs: The Strategy of Argument Structure," paper presented to University of Texas School of Law 13th Annual Conference on State and Federal Appeals, Austin, TX (June 5-6, 2003)  

Moderator and presenter of Panel of Judges from 1st and 14th Courts of Appeals on Legislative Developments concerning Statewide Appellate Court Funding and Redistricting," Houston Bar Association, Appellate Section CLE Meeting, Austin, TX (May 29, 2003)

"The Great Debate: Extrinsic Evidence in Environmental Insurance Coverage Litigation," presentation at American Bar Association Insurance Coverage Section Conference, Tucson, AZ (Mar. 15, 1996)

"The Duty to Defend and the Respective Perspectives of Insureds and Insurers," paper and presentation at University of Houston Law Center Advanced Insurance and Tort Claims Course, Dallas, TX (June 22-23, 2006), Houston, TX (June 29-30, 2006)

"Potential Appellate Issues in the New Discovery Rules," paper and presentation at Dallas Bar Association Appellate Section Meeting, Dallas, TX (January 20, 2000)

Texas Law Review

, University of Texas School of Law

"Appellate Court Funding," presentation to Travis County Bar Association, Appellate Section CLE Program, Austin, TX (March 27, 2003)

"Appellate Oral Argument," paper and presentation at Houston Bar Ass'n Appellate Practice Institute, Houston, TX (January 19, 1996)

"Insurance Coverage: What Litigators Need to Know," paper and presentation at HBA Litigation Section's All Day Seminar, Houston, TX (May 16, 2006)

"Oral Argument," authored chapter for "Texas Appeals Practice Guide" West Publishing, publication date scheduled for 2002.

"Amicus Briefing: Making Friends and Influencing Decisions," paper and panel moderator for the State Bar of Texas Advanced Insurance Law Course, Dallas, TX (April 14-15, 2011)
Verdicts/Settlements:
Goldfarb v. El Paso Corp., 156 Fed. App. 678, 2005 WL 3293998, C.A.5 (Tex.), December 06, 2005 (No. 05-20078).

Coastal Transport Co., Inc. v. Crown Cent. Petroleum Corp., 136 S.W.3d 227, 2004 WL 1091423, 47 Tex. Sup. Ct. J. 559, Tex., May 14, 2004 (No. 01-0301).

Century Marine, Inc. v. Vaglica, 27 S.W.3d 703, 2000 WL 1526116, Tex. App.--Beaumont, October 05, 2000 (No. 09-98-044 CV).

Fairfield Ins. Co. v. Stephens Martin Paving, LP, 246 S.W.3d 653, 2008 WL 400397, 51 Tex. Sup. Ct. J. 491, Tex., February 15, 2008 (No. 04-0728).

National Union Fire Ins. Co. of Pittsburgh, PA v. CBI Industries, Inc., 907 S.W.2d 517, 1995 WL 584675, 41 ERC 1279, 39 Tex. Sup. Ct. J. 7, Tex., October 05, 1995 (No. D-4353).

Aluminum Co. of America v. Alm, 785 S.W.2d 137, 1990 WL 6469, Prod.Liab.Rep. (CCH) P12, 360, Tex., January 31, 1990 (No. C-7889).

Motiva Enterprises, LLC v. St. Paul Fire and Marine Ins. Co., 445 F.3d 381, 2006 WL 774926, C.A.5 (Tex.), March 28, 2006 (No. 05-20139) and 457 F.3d 459, 2006 WL 2037328, C.A.5 (Tex.), July 21, 2006 (No. 05-20139).

Gonzalez v. McAllen Medical Center, Inc., Not Reported in S.W.3d, 2003 WL 21283132, Tex. App.--Corpus Christi, June 05, 2003 (No. 13-00-296-CV).

GuideOne Elite Ins. Co. v. Fielder Road Baptist Church, 197 S.W.3d 305, 2006 WL 1791689, 49 Tex. Sup. Ct. J. 877, Tex., June 30, 2006 (No. 04-0692)

Beech Aircraft Corp. v. Jinkins, 739 S.W.2d 19, Tex., July 08, 1987 (No. C-4807.)

Aluminum Co. of America v. Bullock, 870 S.W.2d 2, 1994 WL 6716, Tex., January 12, 1994 (No. D-3404); Bullock v. Aluminum Co. of America, 843 S.W.2d 640, 1992 WL 259526, Tex. App.--Corpus Christi, October 08, 1992 (No. 13-91-386-CV).

Leonard v. Aluminum Co. of America, 767 F.2d 134, Prod.Liab.Rep. (CCH) P 10,607, C.A.5 (Tex.), August 02, 1985 (No. 84-1467).

Texas Disposal Systems Landfill, Inc. v. Waste Management Holdings, Inc., 219 S.W.3d 563 2007 WL 1028828, Tex. App.--Austin, April 03, 2007 (No. 03-03-00631-CV).

Mi-Jack Products, Inc. v. Braneff, 827 S.W.2d 493, 1992 WL 44644, Tex. App.--Houston [1st Dist.], March 12, 1992 (No. 01-90-00002-CV).

Perenco Nigeria Ltd. v. Ashland Inc., 242 F.3d 299, 2001 WL 121815, C.A.5 (Tex.), February 13, 2001 (No. 00-20209).

Guevara v. Ferrer, 247 S.W.3d 662, 2007 WL 2457760, 50 Tex. Sup. Ct. J. 1182, Tex., August 31, 2007 (No. 05-1100).

United Nat. Ins. Co. v. Hydro Tank, Inc., 525 F.3d 400, 2008 WL 1799963, C.A.5 (Tex.), April 22, 2008 (No. 06-20335).

Global Octanes Texas, L.P. v. BP Exploration & Oil Inc., 154 F.3d 518, 1998 WL 611129, 36 UCC Rep.Serv.2d 633, C.A.5 (Tex.), September 14, 1998 (No. 97-20588).

Citizens Ins. Co. of America v. Daccach , 105 S.W.3d 712, 2003 WL 1922502, Tex. App.--Austin, April 24, 2003 (No. 03-02-00524-CV); 217 S.W.3d 430, 2007 WL 623799, Blue Sky L. Rep. P 74,622, 50 Tex. Sup. Ct. J. 474, Tex., March 02, 2007 (No. 03-0505).

Pratho v. Zapata, 157 S.W.3d 832, 2005 WL 253900, Tex. App.--Fort Worth, February 03, 2005 (No. 2-03-051-CV).

C.M. Asfahl Agency v. Tensor, Inc., 135 S.W.3d 768, 2004 WL 169737, Tex. App.--Houston [1st Dist.], January 29, 2004 (No. 01-01-00692-CV).

Parks v. Dowell Div. of Dow Chemical Corp., 712 F.2d 154, C.A.5 (Tex.), August 15, 1983 (No. 82-2213.)

Transoceanic Shipping Co., Inc. v. General Universal Systems, Inc., 961 S.W.2d 418, 1997 WL 474448, Tex. App.--Houston [1st Dist.], August 21, 1997 (No. 01-96-00531-CV).

In Re Guaranty Insurance Services, Inc., 2011 WL 2586872, Tex. Sup. Ct.,  July 1, 2011 (No. 10-0364)  
Representative Clients:
Chicago Bridge & Iron

Sulzer

General Electric

Union Carbide

Lyondell Petrochemical

Volvo

Mi-Jack Products

Anadarko Petroleum

Phillips Petroleum

Chevron

Shell Oil

Euclid-Hitachi

TruServe

KB Homes

U. S. Steel

Michelin

Pakhoed

British Petroleum

Schrader Cellars

Conoco

Temple-Inlan

Johnson & Johnson

United Engineers & Constructors

Marriott

Waste Management.

Motiva

Aluminum Company of America

Raytheon
Educational Background:
Georgetown Univ., Washington, D.C., B.A., magna cum laude

,

1977
Show More
Robert M. (Randy) Roach, Jr.:
Last Updated: 3/18/2021