Lawrence D. Diehl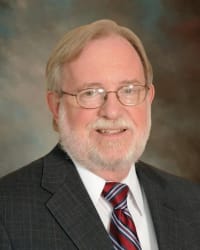 Attorney Profile
Top Rated Family Law Attorney in Richmond, VA
Phone: 804-414-1751
Fax: 804-796-1730
Selected To Super Lawyers:
2006 - 2021
Attorney Profile
Admitted to practice in Virginia since 1974, Lawrence D. Diehl handles family law cases as a partner at Barnes & Diehl, P.C., for clients in Richmond, Virginia. A highly accomplished attorney, he has been honored as one of The Best Lawyers in America for family law, one of the Legal Elite for appellate law and family/domestic relations by Virginia Business, a Leader of the Law Award by Virginia Lawyers Weekly, and a recipient of the Lifetime Achievement Award by the family law section of the Virginia State Bar.
Mr. Diehl is a talented, knowledgeable speaker, and he has taught over 50 classes and seminars throughout his career, and published over 25 written pieces for different publications, including Family Law News, Virginia Lawyer and the domestic relations section of the University of Richmond Law Review. Family law cases he handles include adoption, grandparent rights, mediation, child custody, military divorce and retirement issues, child and spousal support, same-sex couples, divorce and business ownership, pre- and postmarital agreements, child custody, and separation and divorce.
At Bucknell University in 1971, Mr. Diehl obtained a Bachelor of Arts in political science and Russian. He then moved on to William and Mary School of Law and earned a Juris Doctor in 1974. Since then, he has been on the board of directors and the president for Southside Virginia Legal Service Inc., the president and member of the board of directors for the Virginia Poverty Law Center and the chairman of the American Academy of Matrimonial Lawyers.
Mr. Diehl is also a member of the American Bar Association's family law committee, the Metro Richmond Family Law Bar Association, the Virginia Bar Association's family law bar coalition and the Virginia State Professionalism Course Faculty of the Virginia State Bar.
Certificates and Credentials

About Lawrence Diehl
Admitted: 1974, Virginia
Professional Webpage: https://www.barnesfamilylaw.com/Attorneys/Lawrence-D-Diehl.s...
Honors/Awards:
Voted a Super Lawyer, The Richmond Magazine, 1 of the top 50 Attorneys in the Area (2014-2017)

Legal Elite, Virginia Business, Appellate Law, 2012

Legal Elite, Virginia Business, Vol. 17-19, 21, No. 12, "Family/Domestic Relations", 2006

Voted a Super Lawyer, The Richmond Magazine, Best Family Lawyer in the Richmond Area (2009)

Listed Attorney, The Richmond Magazine, "Top Lawyers" - Listed as one of the top 4 Family Law Attorneys in the Richmond area (1999)

Voted a Super Lawyer, The Richmond Magazine, "Family Law" (2006-2017)

Voted a Super Lawyer, The Richmond Magazine, 1 of the top 50 Attorneys in the Area, 2008

Legal Elite, Virginia Business, Vol. 17-19, 21, No. 12, "Family/Domestic Relations" (2002-2004)

Best Lawyer's of America, Richmond Area Family "Lawyer of the Year" (2010)

Recipient, Gardener G. DeMallie, Jr. CLE Award, 2001

Listed Attorney, The Richmond Style Weekly, "Richmond's Best and Brightest Attorneys" (1991)

Listed Attorney, The Best Lawyers in America, "Family Law" (1991-Present)

Legal Elite, Virginia Business, Appellate Law, 2015

Legal Elite, Virginia Business, Vol. 17-19, 21, No. 12, "Family/Domestic Relations" (2008-2011)

Leader of the Law Award, Virginia Lawyers' Weekly (2009)

Recipient, Lifetime Achievement Award, 2000
Bar/Professional Activity:
Chairman, American Academy of Matrimonial Lawyers (1993-2000)

Board of Directors, Virginia Poverty Law Center, Inc. (1985-1991)

Member, Metro Richmond Family Law Bar Association (1992-Present)

President, Metro Richmond Family Law Bar Association (1997-1998)

Member, ABA Family Law Section, Federal Legislative Task Force Committee (1994-1998)

President, Virginia Poverty Law Center, Inc. (1987-1990)

Member, Virginia Family Law Bar Coalition, Virginia Bar Association (2000-Present)

President, American Academy of Matrimonial Lawyers, Virginia Chapter (1999-2001)

Secretary/Treasurer, Metro Richmond Family Law Bar Association (1995-1996)

Member, Board of Governors, Family Law Section, Virginia State Bar (1988-1995)

Virginia, 1974  

Fellow, American Academy of Matrimonial Lawyers (1991-Present)

Vice-President, Metro Richmond Family Law Bar Association (1996-1997)
Pro bono/Community Service:
Conference Member, Boyd-Graves Conference (1990-Present)

Board of Directors, Southside Virginia Legal Service, Inc. (1974-1998)

President, Southside Virginia Legal Service, Inc. (1978-1987)
Scholarly Lectures/Writings:
"Legislative Update: 2008 General Assembly Session," VBA Advanced Family Law Seminar (April 2008)

"Giving Your Client Some Credit: Attributing Child Tax Benefits," Vol. 23, No. 2 Family Advocate, p.38-41 (Fall, 2000)

"Motions Practice, Attorneys Fee Awards, Effective Techniques of Oral Argument and Remedies on Appeal," 2008 VA CLE/AAML (January 2008)

"1989 Annual Survey Of Virginia Law," University of Richmond Law Review, Domestic Relations (1989)

"Jurisdictional Issues: Where Do I File This Case?," Virginia State Bar Annual Seminar (October 2007)

"Jumping Into The New Marital Pool: Transmutation, Discovery and Tracing Under the 1990 Amendments," 1990 - VTLA Family Law Seminar (July, 1990)

"Legislative Update: 1992 Session," Vol. 12, No. 2, Family Law News, p. 3 (Spring, 1992)

"Legislative Update: 2007 General Assembly Session," VBA Advanced Family Law Seminar (April 2007)

"1992-1993 Legislative Survey and Analysis," Vol. 12, No. 4, Family Law News, p. 15 (Fall, 1992)

"Legislative Update: 2006 General Assembly Session," 2006 VTLA Family Law Seminar (July 2006)

"Family Law Issues in the 1993 Legislative Session," Vol. 42, No. 5, Virginia Lawyer, p. 24 (November, 1993)

"Legislative Update: 2006 General Assembly Session," VBA Advanced Family Law Seminar (April 2006)

"Child Support: Using the Colorado Methodology to Deviate For New or Other Children of the Payor," Vol. 13, No. 1, Family Law News, p. 4 (Winter, 1993)

"Valuation of Professional Practices," Virginia Trial Lawyers Association, Annual Meeting (March 2006)

"UIFSA: Virginia's Adoption of the New Interstate Support Act," Vol. 34, No. 5, Virginia Lawyer, p. 26 (December, 1994)

"Legislative Update: 2005 General Assembly Session", VBA Advanced Family Law Seminar (May 2005)

"Recent Tax Law Changes and Their Impact on Divorce Practioners," Vol. 10, No. 4, Divorce Litigation, p.57 (April, 1998)

"The Burden of Proof in Equitable Distribution Cases," VBA/CLE Seminar (August 2004)

"Defending a UIFSA Wage Intercept in Virginia: A Case Example," Vol. 16, No. 2 Family Law News, p. 10 (Summer, 1996)

"Legislative Update: 2004 General Assembly Session," 2004 VTLA Family Law Seminar (July 2004)

"Calculating and Obtaining Alimony and Child Support," Virginia Family Law Practice For Paralegals, HMS (February 2004)

"Interim Virginia Legislation Report," and "Federal Legislation Report," Vol. 14, No. 4, Family Law News, p. 28-30, 32-34 (Winter, 1994-1995)

"Who Has The Burden of Proof and For How Long? Issues In Equitable Distribution," 2004 Annual Meeting, Virginia Bar Association (January 2004)

"Uniform Interstate Family Support Act: A Practical Update," Vol. 49, No. 7 Virginia Lawyer, p. 24 (February, 2001)

"Sullivan v. Knick - Relocation Case Analysis," VA State Bar Annual Meeting (June 2003)

"Legislative Update: 2014 General Assembly Session," Vol. 34, No. 1, Virginia Family Law Quarterly (Spring, 2014)

"Legislative Update: 2003 General Assembly Session," Nineteenth Annual Advanced Family Law Seminar (May 2003)

"Legislative Update: 2017 Genreal Assembly Session," Vol. 37, No. 1, Virginia Family Law Quarterly (Spring 2017)

"Update on Relocation Cases," VA Chapter AAML Seminar (January 2003)

"To Retire or Not to Retire: That is the Question," Vol. 66, No. 1, Virginia Lawyer, p.30 (June 2017)

"Legislative Update: 2002 General Assembly Session," VTLA Family Law Seminar (June 2002)

"Update on Transmutation: Analysis of the Lassen and Taylor Cases," Vol. 38, No. 7, Virginia Lawyer, p.30 (January, 1990)

"Legislative Update: 2014 General Assembly Session," 2015 VTLA Family Law Seminar (September 2015)

"Presenting the Argument and Reviewing the Decision," 32nd Annual Family Law Seminar: Appealing Your Case, Virginia State Bar (October 2013)

"Recent Judicial Decisions in Virginia Family Law," Vol. 10, No. 3, Family Law News, p. 14 (Fall, 1989)

"David v. David: A Goliath in the Burden of Proof," 2015 VTLA Family Law Seminar (September 2015)

"Divorce and Equitable Distribution: Is a Non-Injured Spouse Entitled to a Portion of Your client's Settlement?," 2002 VTLA Family Law Seminar (May 2002)

"Legislative Update: 2014 General Assembly Session," VBA Advanced Family Law Seminar (April 2015)

"1989 Virginia Family Law Legislative Update," Vol. 10, No. 1, Family Law News, p. 4 (Spring-Summer, 1989)

"Legislative and Case Update: 2001 General Assembly Session," Eighteenth Annual Advanced Family Law Seminar (April 2002)

"Legislative Update: 2014 General Assembly Session," 2014 VTLA Family Law Seminar (September 2014)

"Use of Commissioners in Chancery For Equitable Distribution Issues: Results Of 1988 Family Law Survey," Vol. 9, No. 3, Family Law News, p. 23 (Winter 1988-1989)

"UCCJEA/UIFSA," 13th Annual Cutting Edge Seminar, Lynchburg Bar Association (February 2002)

"Legislative Update: 2014 General Assembly Session," VBA Advanced Family Law Seminar (April 2014)

Legislative Update: 2016 General Assembly Session, VBA Advanced Family Law Seminar (April 2016)

"Obtaining and Evaluating Financial Information," Virginia Family Law Practice For Paralegals (February 2002)

"Legislative Update: 2013 General Assembly Session," VBA Advanced Family Law Seminar (April 2013)

"The Imputator Navigating a Support Issue That Will Always Be Back", Richmond Bar Association, Bench-Bar Conference (October 22, 2015)

"New Rules Under The UCCJEA", VA Chapter AAML CLE Seminar (January 2002)

"Legislative Update: 2012 General Assembly Session," 2012 VTLA Family Law Seminar (2012)

Legislative Update: 2016 General Assembly Session, 2016 VTLA Family Law Seminar (September 2016)

"Coping With The New UCCJEA," Judicial Conference of Virginia For District Court Judges (August 2001)

"Legislative Update: 2012 General Assembly Session," VBA Family Law Seminar (April 2012)

"Legislative Update: 2011 General Assembly Session," 2011 VTLA Family Law Seminar (May 2011)

Legislative Update: 2017 General Assembly Session, VBA Advanced Family Law Seminar (April 2017)

"Legislative Update: 2001 General Assembly Session," 2000 VTLA Family Law Seminar (June 2001)

"Legislative Update: 2011 General Assembly Session," VBA Advanced Family Law Seminar (April 2011)

"The Law of Transmutation in Virginia," co-author, Seventh Annual Family Law Seminar (November, 1988)  

"Legislative Update: 2001 General Assembly Session," Seventeenth Annual Advanced Family Law Seminar, Virginia CLE (April 2001)

"The CPA Expert in Divorce: Business Valuations," Virginia Society of CPAs, Annual Seminar (September 2010)

"1988 Survey: The Use of Commissioners in Chancery in Family Law Matters," Vol. 9, No. 2, Family Law News, p. 29 (Fall, 1988)

"Negative Non-Monetary Contributions Under O'Loughlin," VA Chapter AAML CLE (October 2000)

"Legislative Update: 2010 General Assembly Session, 2009 VTLA Family Law Seminar," (July 2010)

"Family Law Section Legislative Subcommittee Report on 1988-89 Pending Legislative Agenda," Vol. 9, No. 3, Family Law News, p. 13 (Winter, 1988-1989)

"Legislative Update: 2000 General Assembly Session," 2000 VTLA Family Law Seminar (July 2000)

"Legislative Update: 2010 General Assembly Session," VBA Advanced Family Law Seminar (April 2010)

"Transmutation in Virginia: Legislative Approaches in Response To Smoot," Vol. 9, No. 3, Family Law News, p. 4 (Winter 1988-1989)

"Legislative Update: 2000 General Assembly Session," Sixteenth Annual Advanced Family Law Seminar, Virginia CLE (May 2000)

"Legislative Update: 2009 General Assembly Session," 2009 VTLA Family Law Seminar (July 2009)

"Analysis of the Ellington Case," Family Law News Alert, No. 1 (April, 1989)

"Hot Topics In Child Support," 12th Annual Cutting Edge Seminar, Lynchburg Bar Association (February 2000)

"Legislative Update: 2009 General Assembly Session," VBA Advanced Family Law Seminar (April 2009)

"Analysis of Mansell v. Mansell Case," Family Law News Alert, No. 2 (July, 1989)

Member, Child Support Quadrennial Guideline Review Panel, Appointed by Governor Terry McCauliffe (2014-2017)

Member, Child Support Quadrennial Guideline Review Panel, Appointed by Governor Mark Warner (2005-2008)

"Current Issues on Equitable Distribution," Arlington Bar Association (October 2008)

"The Equitable Distribution of Transmuted Property in Virginia," 1989 VTLA Family Law Seminar (July, 1989)

Member, Virginia State Professionalism Course Faculty, Virginia State Bar (2001-2004)

"Legislative Update: 2008 General Assembly Session," 2008 VTLA Family Law Seminar (July 2008)

"Transmutation: Are We Drowning in the Pool of Marital Assets?," The Journal, Vol. 1, No. 2, VTLA Publication (September, 1989)
Educational Background:
Bucknell University, B.A., Political Science & Russian, 1971
Additional Sources of Information About Lawrence D. Diehl
Show More
Lawrence D. Diehl:
Last Updated: 5/4/2020