Richard N. Shapiro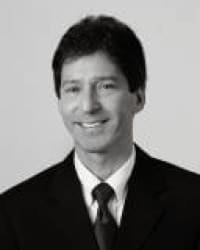 Attorney Profile
Top Rated Personal Injury Attorney in Virginia Beach, VA
Phone: 757-460-7776
Fax: 757-460-3428
Selected To Super Lawyers:
2009 - 2021
Practice Areas:
Personal Injury - General: Plaintiff (80%),
Personal Injury - Products: Plaintiff (10%),
Personal Injury - Medical Malpractice: Plaintiff (10%)
Attorney Profile
Mr. Shapiro practices plaintiffs' injury law exclusively. He worked for a congressman on Capitol Hill, then graduated from George Mason University School of Law with distinction before serving as a law clerk to U.S. District Judge Doumar in Norfolk, Virginia. After completing his clerkship, Mr. Shapiro began his career as a litigator. Over the years, Rick has received numerous professional accolades due to this accomplishments and success as a trial attorney. For example, he was named 2019 "Lawyer of the Year" in railroad law by U.S. News & World Report's Best Lawyers publication (Norfolk, VA area).
Prominent Cases 
Prolific Author and Legal Scholar
Mr. Shapiro's list of legal publications is extensive. Below is just a sample of his published works:
Using Medical Evidence to Maximize Personal Injury Case Damages, The Journal of the Virginia Trial Lawyers Association, Vol. 21, No. 1, 39-46 (2009).
Statistics Evidence in Injury Cases: Excluding It or Infusing It in Direct Exam?, The Journal of the Virginia Trial Lawyers Association, Volume 23, No. 2, 3-6 (2012) (Link to article here).
Author and Editor for three health and safety blogs on The Legal Examiner.
Featured Author and Editor of the Top 10 Civil Justice Stories, The Legal Examiner (since 2015)
Licensed to Practice Law in the Following Jurisdictions
Virginia
North Carolina
West Virginia
Washington, D.C.
Rick has handled personal injury and wrongful death litigation throughout the Eastern United States. Rick is also an inventor, holding 18 U.S. patents relating to compact wheeled products.
White Papers
Co-Author, "Railroad Health & Safety; a Litigator's Guide," 72 American Jurisprudence Trials p. 1, available through Westlaw and West Group.
Certificates and Credentials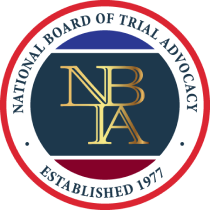 About Richard Shapiro
Admitted: 1984, Virginia
Professional Webpage: http://www.hsinjurylaw.com/bio/richard-n-shapiro.cfm
Honors/Awards:
Mr. Shapiro was the recipient of the George Mason Law Alumni Honor Scholarship.

,

Scholarship

,

1984
Special Licenses/Certifications:
Mr. Shapiro is Board Certified in Civil Trial Advocacy by the NBTA. 

Mr. Shapiro is admitted to practice before the United States Supreme Court.
Bar/Professional Activity:
American Association for Justice 2012 National Midwinter Seminar titled, "Using Powerpoints and Cameras to Conduct Depositions of the Corporate Representative"

,

2012

Member of the Norfolk-Portsmouth Bar Association

,

1990

Invited to lecture on evidence law for consumer attorneys of California.

,

2012

Member of the Virginia Beach Bar Association

,

1990
Pro bono/Community Service:
National Conference for Community & Justice, which fights racism and bigotry, Virginia State Police Foundation, The United Way, The Y.M.C.A., Trial Lawyers Care, the United Jewish Federation of Tidewater; the Norfolk, Virginia Public Schools, the Crystal Ball, a Multiple Sclerosis annual fund raising event; Jewish Family Service, Children's Hospital of the Kings Daughters, the American Cancer Society; The Red Cross, Old Dominion University; Lance Armstrong Foundation/Livestong.,

2014

Mr. Shapiro served as a staff assistant to former U.S. Congressman G. William Whitehurst.
Scholarly Lectures/Writings:
Co-Author of Railroad Health & Safety; a Litigator's Guide. Co-Author, 72 Am. Jur. Trials, p.1 (West). Reported/Published legal decisions: Bray v. Ins. Co. of State of Pa., 917 F2d 130 (4th Cir. 1990); Ratliff v. Norfolk Southern Railway Co., WV Supreme Court Decision.  Regular author/editor on Virginia Beach Injuryboard: http://virginiabeach.injuryboard.com/Editor/author: Norfolk Injuryboard: http://norfolk.injuryboard.com/ Editor/author: Northeast NC Injuryboard: http://northeast-nc.injuryboard.com/
Mr. Shapiro published a sequel to his hit legal thriller, Taming the Telomeres, in 2018 titled "Targeting the Telomeres." In Targeting, many of the original Taming character return and a number of questions are answered in critically-acclaimed e-book. ,

Author

,

Targeting the Telomeres

,

Fiction Legal Thriller

,

2018

Mr. Shapiro wrote and published an Amazon #1 best selling suspense novel. 

,

Author

,

Taming the Telomeres

,

Fiction Legal Thriller

,

2014

Editor of "Top Ten Civil Justice Stories" since 2012. Below are links to published versions of recent top-10 lists: Top 10 Civil Justice Stories (2015 & 2016), The Legal Examiner, 2015 and2016. Top 10 Civil Justice Stories (2017), The Legal Examiner, Part One and Part Two.Top 10 Civil Justice Stories (2018), The Legal Examine, Part One and Part Two. ,

Editor

,

Top 10 Civil Justice Stories

, The Legal Examiner,

Law

,

2018

Mr. Shapiro published a comprehensive summary of personal injury and wrongful death laws in Virginia in an effort to assist persons with potential Virginia injury cases, as well in state or out-of-state attorneys who may require answers with regard to Virginia personal injury law.

,

Author

,

Summary of Virginia Personal Injury / Tort Law

,

Law

,

2017

Rick has lectured before lawyers with the AAJ, VTLA and GTLA, for Virginia CLE on evidence law and railroad/FELA law, and published an article entitled "Using Medical Evidence to Maximize Personal Injury Case Damages, in the VA Trial Lawyers Law Letter Vol. 21, No. 1 (2009).

,

Author

,

Virginia Trial Lawyers Association

,

2009
Verdicts/Settlements:
Ratliff v. Norfolk Southern Railway Co., 2009 WL 649268 (March 12, 2009)(Link to WV Supreme Court Opinion),

2009

Bilenky v. Ryobi Technologies, Inc., et.al, No. 2:13-cv-00345 (E.D. Va. June 26, 2015) (Link to Fourth Circuit Court of Appeals opinion upholding $2.5 million jury verdict).,

2015

Payne v. CSX Transportation, Inc., No. 2-231-07, (Dec. 27, 2013) (Link to June 2015 TN Supreme Court Opinion),

2013

I attained an $8.6 million jury verdict for a client who lost his life to lung cancer after being exposed to diesel fumes, radiation, and asbesots. My client was a brakeman/switchman for L&N/CSX. He handled cargo and scrap metal from the DOE Oak Ridge nuclear facilities and regularly switched cars in/out of a toxic radioactive dump that later was declared a Superfund site and required 15 years of cleanup. The switchmen also worked on asbestos-laden locomotives and inhaled diesel exhaust on switching engines for decades.The Knoxville, TN jury trial (Winston Payne Estate v. CSXT) lasted over two weeks and the jury of 12 deliberated for a full day, before returning their $8.6 million verdict, exactly what Rick asked for in his closing statement.

,

2010

We received a sizable confidential settlement that was accepted by our client's surviving family members. Our firm represented two railroad workers, each employed by a large Class One railroad, who died from mesothelioma.  Each of the worker's were conductors and switchmen employed by the railroad with over twenty years of service working in normal freight operations for railroads.  R.T., the earlier of the two clients, contracted asbestos lung disease.  The lung disease that he contracted is called mesothelioma, which is a horrible terminal lung cancer for which there is no cure.  R.T. retained our firm very close to his untimely death and our firm represented the estate in the action against the employing railroad following his death. D.H. was also a switchman employed in the state of Alabama working for a major railroad.  He worked for over 25 years for the railroad in freight switching activities and was unaware that he was working with or even handling asbestos. Nonetheless, it was apparent that D.H. was exposed to a number of products utilized by the railroads that contained asbestos materials and asbestos insulation, including train cars, locomotive engines, and office buildings and work places that were insulated with asbestos. Our firm retained key experts in the field of industrial hygiene who reviewed many internal railroad documents and invoices and concluded that the workers were clearly exposed to asbestos in their work activities.

Law firm and co-counsel achieved (in calendar year 2000) the largest personal injury case verdict in Virginia's history, in case of French v. Norfolk Southern (train derailment, caused brain injury and multiple orthopedic injuries to gas station attendant.  Settled, during the 1990's, the largest FELA voluntary settlement paid to a worker (as of date paid), for an accident which rendered the railroad worker quadriplegic (confidential settlement sum/terms).

Weeks before trial, the case was settled for a seven-figure confidential settlement (largest voluntary settlement by a railroad as of date of settlement).  My client, a railroad worker, was walking and inspecting his train along railroad tracks in a railroad yard when he was suddenly hit by a passing train engine which he had not been warned would be passing on the yard track next to him. The impact completely knocked the conductor down and and "out". He was rushed by rescue squad to the nearby trauma hospital having suffered paralyzing injuries to  multiple body parts, including his legs and arms. As a result of the accident, my client had little use of one of his two arms and virtually no use of either of his legs.  It was critical that he had the very limited use of his right arm because this could assist him in actually raising food to feed himself without constant need for another individual to actually feed him. I filed a FELA lawsuit, issued subpoenas and document requests, and demanded all types of evidence from the railroad to show the speed of the passing engine. I also wanted to know exactly what train movements had happened in the yard just before our client was struck by the yard engine. Ultimately, I showed that the engineer was exceeding the timetable speed for the yard, and that proper warnings were not provided to our client while he was working in the area of the yard in question.

I secured a $1.5 million settlement for a client who suffered an electric shock injury. My client was a pilot who was taking a shower in his hotel room. While he was washing his hair with his hands directly above his head, he received a serious electrical shock which essentially froze him in the shower.  With his hands still frozen above his head, he lost consciousness and fell out of the shower, suffering some contusions.
Representative Clients:
Testimonial from a client who suffered a trip and fall injury at a construction site: "Mr. Shapiro and his staff were always very kind and courteous to me. Roz, Mr. Shapiro's paralegal, was sympathetic to my situation and understanding of my injuries. She and his legal assistant Meg always returned my calls promptly as did Mr. Shapiro. I tripped and suffered injuries due to a construction area that was not marked properly. I had a favorable settlement and my case was handled promptly. I would recommend Mr. Shapiro and his staff to other persons who have a personal injury and need help with their situation as I did."
Testimonial from a client who was stricken with mesothelioma: "I would like at this time to thank you and your staff, for the thoughtfulness and caring, that you showed me in what was the low point of my life.My first visit to your office was right after my first chemo treatment, which was right after I had been told that I had mesothelioma and that without treatment I had six months to a year to live.So you can see that the first visit to your office was all important and it was!  Because I left with a good feeling that I might be able to leave something to take care of my wife and children. This you were able to do within one year. During that time you treated me as if I was the only case you had, "I was one of many." You built a very strong case, which showed when the rubber hit the road and it really showed at settlement time.I feel that you and my doctors have really done me proud.  Here it is the start of the second year and my last report was very good.  Now, thanks to you, I will be able to take care of my family.  This is one hell of a team that I have!I would like to say one more time, a big thank you to you and everyone in your office, for being so nice to me. Thank you all."                                              

Personal injury for plaintiff/victims only, past clients from throughout the eastern region of the United States.

Testimonial from an injured railroad union member: "I want to thank you from the bottom of my heart for helping get my claim settled with UNUM Provident. Without you and your company, I know I would never have gotten it paid. Until they knew you were in charge, they were ready to pass judgment. (In their favor of course). Than you out of the generosity of your heart, took them on for my benefit and they JUMPED to attention. If it hadn't been for [my local union representative]and yourself fighting for my rights as a railroader, to get what was rightfully mine, I would have been wrongfully 'screwed'.Rick I'll never forget this and if I can ever do anything for you, I'll be there. Your professional courtesy went beyond the call of duty. If I ever need a great RR attorney in the future or know of anyone who does, I'm calling you and/or bringing them to you.Just can't thank you enough!"
Testimonial from a client named Debbie who suffered a slip and fall injury at a restaurant: "I would like to personally thank you and your office for taking care of my accident. I had a fall case in a restaurant in Virginia, which I live in North Carolina. I had an attorney here working on the case for more than a year, that attorney then told me that I did not have a case that the statute of limitations in Virginia had run out.Mr. Shapiro proved them wrong. I contacted his office via the internet, got an immediate response. He is an extremely nice man that made me feel like he cared, which he truly did indeed.I spoke with him on the phone and in no time he had the case rolling. He in fact advised me that the statutes had not run out and that since the accident did happen in Virginia and I am a resident of North Carolina, that the statutes in this state were still good. All I can say is WOW what a wonderful group of people he has there.In no time at all Mr. Shapiro had my case settled, my funds were in my bank, and all was resolved. After being told by my attorney in North Carolina, that basically I did not have a case. Again all I can say is what a wonderful team Mr. Shapiro has, and how fast they worked to get my case settled. Everyone at his office made me feel not only special but like I was a member of their family. I can not say enough how extra nice and intelligent this group is. They are professional, expedient and a very caring group.If you need an attorney, please contact Mr. Shapiro, he is the best. I have told everyone I know about his firm, and will continue to spread the word. Mr. Shapiro, thank you with all my heart."
Testimonial from spouse of client who lost life due to asbestos, diesel exhaust fume, and radiation exposure: I am so happy with the outcome of our case against CSX Railroad, which resulted in an $8.6 million verdict. Our attorneys, Rick Shapiro and Sidney Gilreath [TN counsel] were so passionate about this case and it certainly came across in the courtroom during the trial.  They worked extremely hard for us throughout these past five years and believed in our position with so much conviction, but they were also very sensitive to my husband's condition, especially the last few weeks of his life. I don't know if all attorneys work this hard for their clients, but Mr. Shapiro...dedicated so many hours to this case and I and my family will be forever grateful to them. This verdict was so important because it brought to light the realization that many big corporations put profits above providing safe working conditions, proper training and furnishing protective clothing and equipment to their employees. They are great attorneys and a credit to their profession. If I ever need an attorney in the future, you can be assured I will be calling Mr. Shapiro and Mr. Gilreath."
Other Outstanding Achievements:
Mr. Shapiro was named "Lawyer of the Year" by U.S. News & World Report in its annual Best Lawyers publication (2019; Norfolk, VA area),

2018
Videos:
There are plenty of personal injury law firms out there, so what makes our firm different? First and foremost, all of our attorneys have mutli-state licensure. That means we aren't relegated to representing clients in just one state. Whether you're in Florida or South Carolina, we will do our very best to fight for you and your loved ones. To learn more about what makes our firm distinct, check out this video.  

,

What Makes Our Personal Injury Law Firm Different from the Others

How a lawyer gathers and presents medical evidence is one of the most important aspects of a personal inury lawyer's job. Our firm understands this and other attorneys have actually sought our guidance on how to best present medical evidence. To learn more, watch this video and then read our free consumer report about how we successfully present medical evidence to judges and juries.  

I believe in treating opposing counsel with respect, as long as they reciprocate. But when a defense lawyer consciously withholds or hides pertinent documents, that is the time when your lawyer has to be tough as nails. This is not a time to make a deal or be sympathetic. 

,

When a Lawyer Has to Be "Tough as Nails"

A short video profile of Richard N. Shapiro

,

Video Profile of Richard N. Shapiro

There are two important aspects of a railroad worker cancer claim: (1) the occupational setting and how it may have contributed to the cancer and (2) the medical case. Regarding the occupational setting, there are numerous carcinogens railroad workers may have been exposed to, like diesel exhaust fumes, during their career that could have caused the railroad worker to develop mesothelioma, lung cancer, or another horrible disease. Regarding the medical case, we work with the railroad worker's oncologist, chemotherapy nurses, radiation doctors, and other medical professionals who can show how devastating a cancer diagnosis can be for a patient.  

,

Two Essential Aspects of a Railroad Worker Cancer Claim

This video focused on the importance of filing FOIA requests with individuals and organizations not directly related to an injury claim. Usually, the defendant in an injury case will drag their feet and delay providing pertinent documents. The same is not true for third parties. Usually, they will provide important information within 30 days. This is a big help in trying to successfully litigate a Virginia personal injury case.

,

FOIA Requests Can Be Helpful in Evidence Gathering

Looking for an injury lawyer? If so, take a moment to view this video. It provides some helpful tips and guidelines on what to look for in a personal injury lawyer. For example, are they recognized within the legal community as an attorney who is reputable? What type of promises or guarantees are they making to you? Find out by viewing this video.

,

Tips on How to Choose a Personal Injury Lawyer

It is true that medical professionals treat brain damage/brain injuries as mild, moderate or severe. However, what is known as mild brain damage can be absolutely devastating to the victim and the family. Even a mild brain injury can result in an absolute change in behavior and cognitive reasoning. To learn more, check out this video.

,

Nothing Really "Mild" about a Mild Traumatic Brain Injury

My firm is recognized as one of the best injury law firms in Virginia by U.S. News & World Report (since 2010). This is a prestigious recognition that is bestowed upon firms through the feedback provided by fellow attorneys and law firms. It is not possible to purchase this "Best Virginia Injury Law Firm" recognition. 

,

Recognized as one of the Best Injury Law Firms in Virginia
Educational Background:
Mr. Shapiro graduated from George Mason University School of Law (with distinction) and served on the George Mason Law Review.

Mr. Shapiro received his undergraduate degree from the University of Maryland.
Additional Sources of Information About Richard N. Shapiro
Show More
Richard N. Shapiro:
Last Updated: 11/5/2020