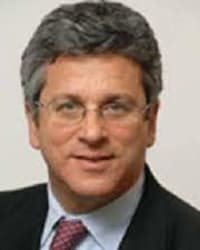 Guttman, Buschner and Brooks, PLLC
Practice Areas: Civil Litigation, Class Action & Mass Torts, Employment & Labor; view more
Licensed in Washington DC since: 1988
Education: Emory University School of Law

Selected to Super Lawyers: 2013 - 2023
Guttman, Buschner and Brooks, PLLC
1509 22nd St NW
Washington, DC 20037
Visit website
Details
The senior founding partner of the firm Guttman, Buschner & Brooks PLLC, Reuben A. Guttman focuses his practice on complex litigation and class actions in cases involving fraud, antitrust, breach of fiduciary duty, consumer law, employment and labor law, civil rights, environmental law, and other common law torts or statutory violations and more. In the legal industry for over three decades, he serves clients from the firm's office in Washington, D.C.
Mr. Guttman has provided legal representation in some of the biggest False Claims Act settlements as well as lawsuits filed under securities laws, the Price Anderson Act, the WARN Act, Department of Energy (DOE) statutes and regulations, and many employment discrimination, labor and environmental statutes. He was referred to as "one of the world's most renowned whistleblower attorneys" by the International Business Times.
Dedicated to the rights of his clients, Mr. Guttman fights aggressively for their needs and best interests. He has received a "Superb" rating on Avvo, along with several five-star ratings and reviews from his satisfied clients, as well as endorsements from his peers. A fellow of the American Bar Foundation, he is an advisory board member of the American constitution society.
With a major in American history, Mr. Guttman is a graduate of the University of Rochester. He obtained his Juris Doctor in 1985 from the Emory University School of Law. He currently serves as a senior fellow and adjunct professor at the Emory University School of Law Center for Advocacy and Dispute Resolution.
An established attorney, Mr. Guttman is licensed to practice in Georgia, District of Columbia, Pennsylvania and New Jersey, as well as the following courts:
The U.S. Supreme Court
The U.S. District Court for the District of Columbia
The U.S. District Court for the District of New Jersey
The U.S. District Court for the District of Nebraska
The U.S. District Court for the Northern District of Georgia
The U.S. District Court for the District of Maryland
The U.S. District Court for the Western District of Michigan
The U.S. District Court for the Eastern District of Pennsylvania
The U.S. Courts of Appeals for the 3rd, 4th and D.C. Circuits
In addition to his advocacy work for employees and whistleblowers, Mr. Guttman has written and edited a large number of technical publications, book chapters and articles. Many of his commentaries and articles have been published in leading journals. Also, he has made numerous notable media appearances, including on CNN, Bloomberg News, and ABC Nightly News.
Practice areas
Civil Litigation: Plaintiff, Class Action/Mass Torts: Plaintiff, Employment & Labor: Employee, Health Care, Business Litigation, Civil Rights
Focus areas
Health & Health Care Law, Hospital Law
20% Civil Litigation: Plaintiff

20% Class Action/Mass Torts: Plaintiff

20% Employment & Labor: Employee

20% Health Care

10% Business Litigation

10% Civil Rights
First Admitted: 1985, Georgia
Professional Webpage: https://www.gbblegal.com/reuben-a-guttman/
Videos:
Are Federal Courts a Fair and Accessible Forum?

,

www.youtube.com/watch?v=Wg4z7Hw0DzE

,

Emory Law School Center For Advocacy And Dispute Resolution

,

2011

Debate on Tort Reform After Viewing of Documentary 'Hot Coffee'

,

Emory Law School

,

2011
Honors/Awards:
One of the World's Most Prominent Whistleblower Attorneys

,

International Business Times

Lawyer Pharma Loves to Hate

,

Boston Globe's STAT NEWS

Top Lawyer

,

Washingtonian Magazine

Health Care MVP

,

Law 360

,

2014

Leading Player in Complex Litigation

,

Emory School of Law

,

2013

"For significant, sustained leadership and outstanding service to the Emory Law community"

,

Alumni Service Award

,

Emory School of Law

,

2015
Pro bono/Community Service:
Fellow of the American Bar Foundation

Advisory Board of the American Constitution Society

Board of the American Constitution Society

Senior Advisor to the Emory Corporate Governance and Accountability Review (ECGAR), Founder
Bar/Professional Activity:
The Supreme Court of the United States

The United States Court of Appeal for the D.C. Circuit

The United States Court of Appeal for the Fourth Circuit

The United States Court of Appeal for the Third Circuit

The United States District Court for the Eastern District of Pennsylvania

The United States District Court for the Western District of Michigan

The United States District Court for the District of Maryland

The United States District Court for the Northern District of Georgia

The United States District Court for the District of Nebraska

The United States District Court for the District of New Jersey

The United States District Court for the District of Columbia

Georgia Bar

,

1985

New Jersey Bar

,

1991

The Commonwealth of Pennsylvania

,

1991

D.C. Bar

,

1988
Educational Background:
University of Rochester (B.A., 1981)
Scholarly Lectures/Writings:
The New World of Electoral Politics and What It Means: An Introductory Essay

,

Author

,

https://law.emory.edu/ecgar/content/volume-4/issue-special/introduction/world-electoral-politics-introductory-essay.html

,

Emory Corporate Governance and Accountability Review (Volume 4 Special Issue, 2017)

,

2017

Adjunct Professor, Rutgers University School of Law

Faculty Member, National Institute of Trial Advocacy

Adjunct Professor, Emory University School of Law Center for Advocacy and Dispute Resolution

Senior Fellow, Emory University School of Law Center for Advocacy and Dispute Resolution

Labor and Citizens Groups and a Multipronged Approach to Regulatory Change (published as Chapter 5 in Conflict Resolution and Public Policy, (Edited by Miriam K. Mills, Greenwood Press, 1990)

Co-Author, The Asbestos Model

Co-Author, Internal Investigations: How to Protect Your Clients or Companies in the Global, Post Dodd-Frank World (Practicing Law Institute, 2012)

United States ex Rel Rodriguez v Hughes, et. al (Defendants Materials, Relators Materials, Faculty Materials)

Can the False Claims Act be More Effective (Sedona Conference Journal Vol. 14, Fall, 2013)

Controlling Government Contractors

A Failure of Remedies: The Case of Big Pharma

,

Author

,

Emory Corporate Governance and Accountability Review 41

,

2016

The Origin of ECGAR

,

Author

,

https://law.emory.edu/ecgar/content/volume-1/issue-1/foreword/foreword.html

,

Emory Corporate Governance and Accountability Review (Volume 1 Issue 1, 2017)

,

2017

EPA Dialogue May Result in Rules for Commercial Buildings

,

National Journal of Asbestos in Buildings Litigation

,

1989

Effective Compliance Means Imposing Individual Liability, 2018

,

https://law.emory.edu/ecgar/content/volume-5/issue-2/essays/effective-compliance-means-imposing-individual-liability.html

,

Emory Corporate Governance and Accountability Review (Volume 5 Issue 2, 2018)

A Practitioner's View of Institutional Corruption Through the Lens of the Health Care System, 2018

,

Author

,

https://law.emory.edu/ecgar/content/volume-5/issue-1/essays/practitioner-view-corruption-lens-health-care.html

,

Emory Corporate Governance and Accountability Review (Volume 5 Issue 1, 2018)

Remote Advocacy: A Guide to Survive and Thrive

,

Chapter Co-author

,

Wolters Kluwer and the National Institute for Trial Advocacy

,

2020

The Whistleblowers in the White House, 2018

,

Author

,

http://www.jgspl.org/the-whistleblowers-in-the-white-house/

,

American University Journal of Gender Social Policy & the Law

How Progressives in Law Talk to America

,

Author

,

American University Journal of Gender Social Policy & the Law

,

2018

At Issue: Should Congress Pass Legislation That Would Extend The Asbestos Hazard Energy Response Act To All Public and Commercial Buildings

,

Congressional Quarterly's Editorial Research Reports

,

1990

Medical Waste

,

Impact of OSHA Bloodbourne Disease Rule

,

1992

Environmental Management and Healthcare Facilities

,

The Occupational Health and Safety Administration: Guidance for Compliance

,

1998

The False Claims Act: Holding Employers Accountable for Workplace Rights

,

Employee Rights Quarterly

,

2000

Ethical Issues Involving Labor Unions and Class Actions

,

AFL-CIO Annual Attorneys Conference

,

2000

Litigating Large Scale Opt-In Actions Under the Fair Labor Standards Act

,

AFL-CIO Annual Attorneys Conference

,

2000

Inside the Minds: Winning Legal Strategies for Structuring Executive Compensation Plans

,

Executive Compensation Considerations

,

2005

The Interplay Between the False Claims Act, Securities Fraud, and ERISA

,

Taxpayers Against Fraud False Claims Act & Oui Tam Quarterly Review

,

2005

U.S. ex Rel Rodriguez v. Hughes

,

The Emory University Law School Center for Advocacy and Dispute Resolution

,

2010

SEC v. HG Pharmaceutical

,

The Emory University Law School Center for Advocacy and Dispute Resolution

,

2010

Pharmaceutical Regulation in the United States: A Confluence of Influences, was published in Chinese by the Peking University Public Interest Law Journal, Vol. 1, Page 187 (2010)

,

Public Interest Law Journal, Peking University

Gonzalez v. Hewitt

,

The Emory University Law School Center for Advocacy and Dispute Resolution

,

2010

Are Federal Courts a Fair and Accessible Forum?, 2011

,

Moderator

,

www.youtube.com/watch?v=Wg4z7Hw0DzE

,

Emory Law School

Debate on Tort Reform After Viewing of Documentary 'Hot Coffee', 2011

,

Moderator

,

Emory Law School
Verdicts/Settlements:
Northwell Health, $12 million: GBB attorneys represented one of three whistleblowers in a False Claims Act suit against NY health network Northwell Health, Inc. and it's subsidiary Lenox Hill Hospital. Whistleblowers alleged that Northwell and hospital Urologist David B. Samadi billed Federal Medicare programs in violation of multiple laws or regulations. Among the accusations were that Samadi and Northwell billed for medically unnecessary procedures, billed for overlapping surgeries, and over-compensated Samadi as an illegal reward for hospital referrals. Whistleblowers also claimed that Samadi left endoscopic procedures to be completed or attended by unsupervised medical students so that he could complete or supervise another patient's procedure. Defendant's behavior led to the submission of false claims to Medicare and ultimately millions of dollars in fraudulent government payments.,

2019

U.S. ex rel. Johnson v. Shell Oil Co., 33 F. Supp. 2d 528 (E.D. Tex. 1999)

Amgen, Inc. et al.

Celgene Corporation, $280 million: GBB recovered $280 million in a non-intervened False Claims Act case against Celgene Corporation on the eve of trial. The Complaint alleged that Celgene unlawfully marketed its drugs Thalomid and Revlimid, including for unsafe and ineffective uses, and subverted independent judgment of medical professionals through false and misleading promotion. The Complaint also alleged that Celgene paid kickbacks to medical professionals to prescribe and recommend Celgene's drugs in violation of the Anti-Kickback Statute. The settlement is the second largest in a non-intervened case brought under the False Claims Act.,

2017

Abbott Labs, $1.6 billion: GBB attorneys, in conjunction with state and federal governments, pursued claims against Abbot Laboratories, alleging that Abbot unlawfully marketed its anti-epileptic drug, Depakote, to children and nursing home patients.  Their efforts on behalf of the lead whistleblower lead to a $1.6 billion recovery for federal and state governments, one of the largest recoveries under the False Claims Act in a pharmaceutical case involving a single drug, as well as the institution of a  corporate integrity agreement that places compliance burdens on Abbott's corporate management.,

2016

Humana Inc., $7 million: GBB attorneys contributed to a qui tam action alleging that defendant Michael Cavanaugh, a doctor at Plaza Medical Centers Corporation (PMC), over-diagnosed patients with illness or complications then fraudulently billed Medicare for services. Cavanaugh's false Medicare claims led Medicare to increase monthly payments to Humana, Inc., a plan administrator, which would then distribute the funds to Cavanaugh and other defendants.,

2018

North Greenville University, $2.5 million: GBB attorneys pursued a False Claims Act suit against North Greenville University, alleging NGU illegally submitted student aid claims to the government after providing incentive compensation to student recruiters. Title IV of the Higher Education Act makes it a crime for higher education institutions which receive federal student aid money to provide recruiters with commissions, bonuses, or other forms of incentive compensation for recruiting new students. The complaint against NGU accusing of paying a recruitment company which it partially owned, Joined Inc., based on the number of new students their recruiters enrolled.,

2019

Oral Roberts University, $300,000: GBB attorneys brought this False Claims Act case against Oklahoma based ORU alleging that the university had fraudulently billed the Department of Education after violating the federal ban on incentive-based compensation. The whistleblower contended that ORU hired Shoe Inc., a student recruiting firm, then paid them with a portion of the tuitions of recruited students. Title IV of the higher education act prohibits any university receiving federal student aid from compensating recruiters based on the number of students successfully recruited. Maurice Shoe, the whistleblower and co-owner of Shoe, was awarded $45,000.,

2019

Hudson Valley Hematology Oncology Associates, $5.3 million: Firm attorneys brought a qui tam suit against Hudson Valley Hematology Oncology Associates (Hudson Valley), a New York based treatment center for patients with blood disorders and cancer. The complaint alleges that Hudson Valley illegally billed Medicare and Medicaid for services that were improperly documented and/or were not rendered. Hudson Valley was also accused of violating the Anti-Kickback Statute by waiving copayments and adding the waived fees to claims for Medicare reimbursement. The relator, a former billing department employee at Hudson Valley, received between 10-25% of the funds recovered for the government. Hudson Valley also entered into a corporate integrity agreement as part of the settlement.,

2016

Biogen Inc. and Advanced Care Scripts Inc., $23.4 million: GBB attorneys settled this qui tam suit against Advanced Care Scripts and Biogen, one of the worlds' largest pharmaceutical companies. The complaint, filed by a whistleblower under the False Claims Act, alleged that Defendants used charitable organizations in a kickback scheme to pay the Medicare copays for multiple sclerosis drugs Avonex and Tysabri. Medicare subsequently paid the claims for these drugs, which can cost as much $80,000 per patient per year.,

2020
Office location for Reuben A. Guttman
1509 22nd St NW
Washington, DC 20037
Phone: 202-851-2466
Selections
Super Lawyers: 2013 - 2023
Additional sources of information about Reuben A. Guttman
Attorney resources for Reuben A. Guttman