Mark A. Griffin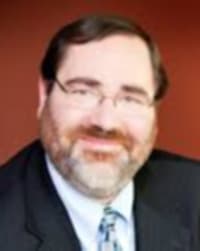 Attorney Profile
Top Rated Antitrust Litigation Attorney in Seattle, WA
Phone: 206-224-7553
Fax: 206-623-3384
Selected To Super Lawyers:
2011 - 2012, 2014 - 2020
Selected To Rising Stars:
2000 - 2001
Practice Areas:
Antitrust Litigation (50%),
Class Action/Mass Torts: Plaintiff (30%),
Intellectual Property Litigation (20%)
Attorney Profile
Mark A. Griffin has over 30 years of experience in antitrust litigation. As a member of Keller Rohrback's nationally recognized Complex Litigation Group, Mark has litigated over 100 class action cases, including over 40 antitrust class action cases, to successful conclusions. Mark joined Keller Rohrback in 1988 after serving as a judicial law clerk for Magistrate Judge Philip K. Sweigert of the U.S. District Court for the Western District of Washington. He helped launch the firm's antitrust practice with achievements including $49.5 million in settlements in the Specialty Steel Pipe Antitrust Litigation, which paved the way for the firm's success in other class action litigation.  He represented hundreds of people injured by the historic Jack in the Box E. coli 0157:H7 outbreak, recovering over $13 million in settlements and a Medical Monitoring and Treatment Trust for the class.  He has led successful efforts to recover millions of dollars for victims of several "Ponzi" schemes, including a case (Getty v. Harmon) in which U.S. District Court Judge William L. Dwyer stated: "Class Counsel achieved real and substantial benefits for members of the Class.  [Their] extensive prior experience in complex class action securities litigation . . . enabled the Class to analyze and achieve this excellent result." He also led a case on behalf of a class of Seattle Supersonics fans who renewed their season ticket packages for the 2007-2008 season before the team was relocated to Oklahoma City, achieving a settlement that, according to U.S. District Judge Richard A. Jones, "provides meaningful monetary relief to every class member, and does so without the need for any class member to provide a claim form or other submission to establish his or her right to relief."  Mark has been a partner at Keller Rohrback for over 20 years, has served on the firm's Executive Committee since 2001, and has chaired the Antitrust Practice Group since 2007. Most recently, his leadership in an antitrust class action resulted in settlements totaling almost $90 million for registered nurses employed by hospitals in Detroit (Cason-Merenda v. VHS Michigan, Inc.).  In approving the final settlement in that case on January 27, 2016, U.S. District Judge Gerald E. Rosen told the class representatives: "I think the lawyers, your lawyers in this case, have done a truly outstanding job, as good of a job as I've seen lawyers do in a major complex class action in my, what will be very shortly, 26 years on the bench." Mark also represented the Navajo Nation in a lawsuit alleging Urban Outfitter's infringement of the NAVAJO trademark and violation of the Indian Arts and Crafts Act.
Since 2004, Mark has volunteered his time as pro bono coordinator at Keller Rohrback. In 2016, he was appointed by Governor Jay Inslee to serve as a member of the Board of Trustees of the Legal Foundation of Washington (LFW) and previously served as a board member and officer of the Legal Aid for Washington Fund (LAW Fund). The LFW and the LAW Fund through their Campaign for Equal Justice raise charitable contributions to ensure that justice is a reality, not just for those who can afford it, but for everyone in Washington state. In 2013, the firm received the President's Award from the LFW for its work in Jerry Cooper, Inc. v. Lifequotes of America, Inc., a case in which Mark helped achieve judgments totaling over $760 million in favor of the plaintiff class. Mark also volunteers at Public Justice and has served as chair of the Consumer Protection, Antitrust & Unfair Business Practices Section of the Washington State Bar Association.
About Mark Griffin
Admitted: 1986, Washington
Professional Webpage: https://www.krcomplexlit.com/attorney/mark-griffin/
Honors/Awards:
Thomas More Scholarship

, Gonzaga University School of Law,

1983

American Jurisprudence Award in Remedies

,

1986

American Jurisprudence Award in Property

,

1984

Pi Sigma Alpha

,

1982

Degree of Distinction

, National Forensics League,

1976

Rising Star

, Washington Law and Politics,

2000

American Jurisprudence Award in Antitrust

,

1986

American Jurisprudence Award in Agency

,

1985

Beta Gamma Sigma

,

1982

Pi Gamma Mu

,

1982

President's Award

, Legal Foundation of Washington,

2013

AV Rating

, Martindale-Hubbell,

2000

Economics Faculty Award

, Marquette University,

1983

American Jurisprudene Award in Corporations

,

1985

Alpha Sigma Nu

,

1983

Delta Sigma Pi Scholarship

, Marquette University,

1979

Fellows of the American Bar Association, Fellow

,

2018
Special Licenses/Certifications:
Bar/Professional Activity:
Chair, Consumer Protection, Antitrust & Unfair Business Practices Section, Washington State Bar Association

,

2005

Federal Bar Association of the Western District of Washington

,

1993

Public Affairs Committee of the Washington State Bar Association

,

1990

Trial Practice Committee of the King County Bar Association

,

1986

American Association For Justice

,

2004

Consumer Protection Committee of the Washington State Bar Association

,

1994

King County Bar Association

,

1986

Washington Lawyers Practice Manual Committee of the King County Bar Assocaition

,

1986

American Bar Association

,

1986

American Constitution Society

,

2007

Washington State Association For Justice

,

2004

Publications Committee of the King County Bar Association

,

1988
Pro bono/Community Service:
President of Marquette Club of Western Washington

,

1990

Executive Committee, LAW Fund Board of Directors

,

2010

Committee to Preserve Class Actions, Public Justice

,

2012

Voter Protection Program

,

2008

President of St. Catherine Parish Council

,

1992

Board of Directors, Legal Aid for Washington (LAW) Fund, 2010

Committee to Support Antitrust Laws

,

2011

Pro Bono Coordinator at Keller Rohrback L.L.P.

,

2004

Citizens Transit Advisory Committee

,

1988

Voter Protection Program

,

2010

Voter Protection Program

,

2004
Scholarly Lectures/Writings:
"Twombly Pleading Standards"

,

Presenter

,

Current Issues In Antitrust

, State Bar of Arizona,

2008

"The New Rules in Class Action Litigation"

,

Presenter

,

The New Rules for Business Litigators

, Washington State Bar Association,

2007

Executive Editor

,

Washington Antitrust And Consumer Protection Handbook Supplement

, Washington State Bar Association,

2007

Program Chair

,

The Essentials Of Civil Settlement Strategies

, Washington State Bar Association,

2003

Executive Editor

,

Washington Antitrust And Consumer Protection Handbook

, Washington State Bar Assocaition,

2001

Moderator

,

How To Avoid Antitrust Actions Against Your Business Clients

, Washington State Bar Association,

1998

Program Committee

,

"Trials Viewed from the Bench: See What We See"

, Federal Bar Association for the Western District of Washington,

1994

Author

,

Questions of Law Column on Antitrust Law

, Washington State Bar Association,

1992

Author

,

Civil Service Protections for Police Officers

, Washington State Council of Police Officers,

1989

Presenter

,

Contractual Liability of Companies and Individuals

, International Television Association, Seattle Chapter,

1989

Antitrust, Consumer Protection and Unfair Business Practices Conference

,

Program Co-Chair

, Washington State Bar Association,

2001

"Message from the Chair"

, Washington State Bar Association,

Antitrust, Consumer Protection Unfair Business Practices Newsletter

,

2005

Program Committee

,

"1995 and Counting: A Symposium on Practices, Procedures and Professionalism"

, Federal Bar Association of Western Washington,

1995

Program Co-Chair

,

"Trial Practice Seminar"

, King County Bar Association,

1991

"Class Action Residual Funds"

,

Presenter

, LAW Fund Board,

2010

Contributor

,

"Concurrent Antitrust Criminal and Civil Proceedings: Identifying Problems and Planning for Success"

, American Bar Association,

2013

Intellectual Property v. Cultural Property: From Colonization to Co-Existence

, Intellectual Property Institute of Canada,

2013

The Furture of Reverse Payment Settlement Agreements after FTC v. Actavis

, WSBA,

2013

Antitrust Law Day at the University of Washington School of Law, February 7

,

2018
Verdicts/Settlements:
In re Processed Egg Products Antitrust Litigation, 902 F.Supp.2d 704 (E.D. Penn. 2012); Cason-Merenda v. Detroit Medical Center, 862 F.Supp.2d 603 (E.D. Mich. 2012); In re Rail Freight Fuel Surcharge Antitrust Litigation, 286 F.R.D. 88 (D.D.C. 2012); In re Fresh and Process Potatoes Antitrust Litigation, 2012 WL 1288752 (D. Idaho, April 16, 2012); Baker v. Microsoft Corporation, 851 F.Supp.2d 1274 (W.D. Wash 2012); Campidoglio LLC v. Wells Fargo & Company, 2012 4514333 (W.D. Wash., Oct. 2, 2012); In re Wells Fargo Wage and Hour Employment Practices Litigation (No. III), 2012 WL 3308880 (S.D. Tex., Aug. 10, 2012); In re Google Inc. Steet View Electronic Communications Litigation, 794 F.Supp.2d 1067 (N.D.Cal. 2011); Keithly v. Intlius, 764 F.Supp.2d 1257 (W.D.Wash 2011); In re Vioxx Products Liability Litigation, 802 F.Supp.2d 740 (E.D.La. 2011); In re classmates.com Consolidated Litigation, 2011 2680566 (W.D.Wash., July 8, 2011); In re Zynga Privacy Litigation, 2011 7479170 (N.D.Cal., June 15, 2011); Utica Mut. Ins. Co. v. Lifequotes of America, Inc., 2011 WL 1984423 (E.D.Wash., May 20, 2011); Kelly v. Microsoft Corporation, 395 Fed. Appx. 431 (9th Cir. 2010);

Microsoft Corp. v. Baker, ___ U.S. ___, 136 S.Ct. 890, 193 L.Ed.2d 783, (2017); In Re Liquid Aluminum Sulfate Antitrust Litigation, 2017 WL 3131977 (D. N.J., July 20, 2017); Wick v. Twilio Inc., 2017 WL 2964855 (W.D. Wash., July 12, 2017); In Re Processed Egg Products Antitrust Litigation, 2017 WL 2791526 (E.D. Penn., June 27, 2017); In Re Dental Supplies Antitrust Litigation, 2017 WL 1154995 (E.D.N.Y., March 27, 2017); Lennartson v. Papa Murphy's International LLC, 2017 WL 77522 (W.D. Wash., Jan. 9, 2017); Clarke v. Baptist Memorial Healthcare Corp., 641 Fed.Appx. 520 (6th Cir. 2016); In Re Domestic Airline Travel Antitrust Litigation, 221 F.Supp.3d 46 (D. D.C. 2016); Carlin v. DairyAmerica, Inc., 2016 WL 3447827 (E.D. Cal., June 23, 2016); Carlin v. DairyAmerica, Inc., 2016 WL 1734182 (E.D. Cal., May 2, 2016); Carlin v. DairyAmerica, Inc., 2016 WL 232315 (E.D. Cal., Jan. 20, 2016);
Krottner v. Starbucks Corporation, 628 F. 3d 1139 (9th Cir. 2010); McCurry v. Chevy Chase Bank, FSB, 169 Wn.2d 96, 233 P.3d 861 (2010); Williams v. MCIMetro Access Transmission Services Inc., 363 Fed.Appx. 518, 2010 WL 331475 (9th Cir. 2010); Cason-Merenda v. Detroit Medical Center, 2010 WL 3905936 (E.D.Mich. September 30, 2010); Fleischman v. Albany Medical Center, 728 F.Supp.2d 130 (N.D.N.Y. July 27, 2010); In re Online DVD Rental Antitrust Litigation, 2010 WL 2680837, 2010-1 Trade Cases P 77,094 (N.D.Cal. July 6, 2010); In re Checking Account Overdraft Litigation, 718 F.Supp.2d 1352 (S.D.Fla. 2010); Cason-Merenda v. Detroit Medical Center, 2010 WL 1286410 (E.D. Mich. March 31, 2010); Fleischman v. Albany Medical Center, 2010 WL 681992 (N.D.N.Y. February 16, 2010); Cason-Merenda v. Detroit Medical Center, 2010 WL 446452 (E.D. Mich. January 28, 2010);   Behrend v. Comcast Corp., 2010 WL 46856 (E.D. Pa. January 7, 2010);   In re TFT-LCD (Flat Panel) Antitrust Litigation, 267 F.R.D. 583 (N.D.Cal. 2010); Brotherson v. Professional Basketball Club LLC, 604 F.Supp.2d 1276 (W.D. Wash. 2009);   Pelletz v. Weyerhaeuser Company, 255 F.R.D. 537 (W.D. Wash. 2009);   Pelletz v. Weyerhaeuser Company, 592 F.Supp.2d 1322 (W.D. Wash. 2009); Clarke v. Baptist Memorial Healthcare Corp.,264 F.R.D. 375, 2009 WL 5217016, 2009-2 Trade Cases P 76,864 (W.D. Tenn. December 30, 2009); Utica Mut. Ins. Co. v. Lifequotes of America, Inc., 2009 WL 5208789 (E.D. Wash. December 22, 2009); Orser v. Select Portfolio Servicing, Inc., 2009 WL 4667378 (W.D. Wash. December 2, 2009); In re Rail Freight Fuel Surcharge Antitrust Litigation, 2009 WL 3443563, 2009-2 Trade Cases P 76,804 (D.D.C. October 23, 2009);   Reed v. Advocate Health Care, 2009 WL 3146999, 158 Lab.Cas. P 10,084, 158 Lab.Cas. P 35,641, 2009-2 Trade Cases P 76,758, 15 Wage & Hour Cas.2d (BNA) 649 (N.D. Ill. September 28, 2009);   Johnson v. Arizona Hosp. and Healthcare Ass'n, 2009 WL 5031334, (D. Ariz. July 14, 2009);   In re Online DVD Rental Antitrust Litigation, 2009 WL 1955796 (N.D. Cal. July 6, 2009);   Carlin v. DairyAmerica, Inc., 2009 WL 1518058 (E.D. Cal. May 29, 2009); Fleischman v. Albany Medical Center, 2009 WL 1362801 (N.D.N.Y., May 14, 2009); Cason-Merenda v. Detroit Medical Center, 2009 WL 1067334 (E.D. Mich. April 21, 2009); Kelley v. Microsoft Corp., 2009 WL 973368 (W.D. Wash. April 10, 2009); Cason-Merenda v. Detroit Medical Center, 2009 WL 799207, 186 L.R.R.M. (BNA) 2151 (E.D. Mich. March 24, 2009); Doe v. Arizona Hospital and Healthcare Association, 2009 WL 1423378 (D. Ariz. March 19, 2009); Cason-Merenda v. Detroit Medical Center, 2009 WL 454670 (E.D. Mich. February 24, 2009); In re: Processed Egg Products Antitrust Litigation, 588 F.Supp.2d 1366 (U.S.Jud.Pan.Mult.Lit. 2008); In re: Fasteners Antitrust Litigation, 536 F.Supp.2d 1378 (U.S.Jud.Pan.Mult.Lit. 2008); St. Paul Fire and Marine Ins. Co. v. Onvia, Inc., 165 Wash.2d 122, 196 P.3d 664 (2008); St. Paul Fire and Marine Ins. Co. v. Onvia, Inc., 301 Fed.Appx. 707, 2008 WL 5077281 (9th Cir. 2008);
The Navajo Nation v. Urban Outfitters, Inc., 2016 WL 5339683 (D. N.M. Sept. 19, 2016); The Navajo Nation v. Urban Outfitters, Inc., 212 F.Supp.3d 1098 (D. N.M. 2016); The Navajo Nation v. Urban Outfitters, Inc., 2016 WL 3475341 (D. N.M. March 31, 2016); Cason-Merenda v. VHS Michigan, Inc., 2016 WL 944901, 2016-1 Trade Cases P 79,484 (E.D. Mich. Jan. 29, 2016); Baker v. Microsoft Corp., 797 F.3d 607 (9th Cir. 2015); Cason-Merenda v. VHS Michigan, Inc., 118 F.Supp.3d 965 (E.D. Mich. 2015); Glaberson v. Comcast Corporation, 2015 WL 5582251 (E.D. Penn. Sept. 22, 2015);
Fleischman v. Albany Medical Center, 2008 WL 2945993 (N.D.N.Y., July 28, 2008); Cason-Merenda v. Detroit Medical Center, 2008 WL 2714239 (E.D.Mich., July 07, 2008);  Daisy Mountain Fire Dist. v. Microsoft Corp., 547 F.Supp.2d 475 (D.Md. 2008); Cason-Merenda v. Detroit Medical Center, 2008 WL 880286 (E.D.Mich., Mar. 31, 2008);  Cason-Merenda v. Detroit Medical Center, 2008 WL 659647 (E.D.Mich., Mar. 7, 2008);  Reed v. Advocate Health Care, 2008 WL 162760, 75 Fed. R. Evid. Serv. 622 (N.D.Ill. Jan. 17, 2008);  Maderazo v. Vanguard Health Systems, 241 F.R.D. 597 (W.D.Tex. 2007); Reed v. Advocate Health Care, 2007 WL 2225901 (N.D.Ill. Aug. 1, 2007);  Reed v. Advocate Health Care, 2007 WL 967932, 154 Lab.Cas. P 35,277, 2007-1 Trade Cases P 75,667 (N.D.Ill., Mar. 28, 2007);  St. Paul Fire and Marine Ins. Co. v. Onvia, Inc.,  2007 WL 564075, (W.D.Wash., Feb. 16, 2007);  Kristian v. Comcast, 446 F.3d 25 (1st Cir. 2006); Deiter v. Microsoft Corp., 436 F.3d 461 (4th Cir. 2006); Davis v. Homecomings Financial, 2006 WL 2927702 (W.D. Wash. Oct. 10, 2006); Penner v. Chase Bank USA, N.A., 2006 WL 2192435 (W.D. Wash. Aug. 1, 2006); Gerber v. First Horizon Home Loans Corp., 2006 WL 581082 (W.D. Wash. Mar. 8, 2006); Molecular Diagnostics Laboratories v. Hoffman-LaRoche Inc., 402 F.Supp.2d 276 (D.D.C. 2005); Jung v. Association of American Medical Colleges, 226 F.R.D. 7 (D.D.C.2005); Orser v. Select Portfolio Servicing, Inc., 2005 WL 3478126 (W.D. Wash. Dec. 20, 2005); In re Carbon Black Antitrust Litigation, 2005 WL 102966 (D.Mass. Jan. 18, 2005); Jung v. Association of American Medical Colleges, 300 F.Supp.2d 119 (D.D.C. 2004);  Bjustrom v. Trust One Mortgage Corp., 322 F.3d 1201 (9th Cir. 2003); Ferko v. NASCAR, 219 F.R.D. 403 (E.D. Tex. 2003); Ferko v. NASCAR, 219 F.R.D. 396 (E.D.Tex. 2003);  Ferko v. NASCAR, 218 F.R.D. 125 (E.D.Tex. 2003);  Ferko v. NASCAR, 216 F.R.D. 392 (E.D.Tex. 2003);  Hansen v. Ticket Track, Inc., 280 F.Supp.2d 1196 (W.D. Wash. 2003); In re Linerboard Antitrust Litigation, 305 F.3d 145 (3rd Cir. 2002); In re Bassett, 285 F.3d 882 (9th Cir. 2002); Geraci v. Homestreet Bank, 203 F.Supp.2d 1211 (W.D. Wash. 2002); In re Microsoft Corp. Antitrust Litigation, 185 F.Supp.2d  519 (D Md. 2002); Cline v. First Nationwide Mortgage Corp., 282 B.R. 686 (W.D.Wash. 2002); Herrington v. Hawthorne, CPA, P.S. 111 Wn.App. 824, 47 P.3d 567 (2002); Stein v. Geonerco, Inc., 105 Wn.App. 41 (2001); Bjustrom v. Trust One Mortg. Corp., 199 F.R.D. 346 (W.D.Wash. 2001);  Dwyer v. J.I. Kislak Mortgage Corp., 103 Wn.App. 542 (2000); Mortimore v. F.D.I.C., 197 F.R.D. 432 (W.D.Wash. 2000); Rossman v. Fleet Bank, 2000 WL 33119419 (E.D. Pa. Dec. 29, 2000); Bassett v. American General Finance, Inc., 255 B.R. 747 (W.D. Wash. 2000); Getty v. Harmon, 53 F.Supp.2d 1053 (W.D. Wash. 1999); Griffith v. Centex Real Estate Corp., 93 Wn.App. 202 (1998); Rozema v. The Marshfield Clinic, 977 F.Supp. 1362 (W.D. Wis. 1997);  In re Potash Antitrust Litigation, 954 F.Supp. 1334 (D.Minn 1997); Halverson v. Skagit County, 139 Wn.2d 1 (1997); In re Commercial Explosives Litigation, 945 F.Supp. 1489 (D.Utah 1996); In re Amino Acid Lysine Antitrust Litigation, 918 F.Supp. 1190 (N.D. Ill 1996); In re Catfish Antitrust Litigation, 939 F.Supp. 493 (N.D.Miss. 1996); In re Potash Antitrust Litigation, 162 F.R.D. 563 (D.Minn. 1995); Halverson v. Skagit County, 42 F.3d 1257 (9th Cir. 1994);  Hires Parts Service, Inc. v. NCR Corp., 859 F.Supp. 349 (N.D. Inc. 1994); In re Immunex Securities Litigation, 864 F.Supp. 142 (W.D.Wash.1994); In re New England Mut. Life Ins. Co., 841 F.Supp. 345 (W.D. Wash. 1994); In re Catfish Antitrust Litigation, 826 F.Supp. 1019 (N.D.Miss. 1993); In re Carbon Dioxide Antitrust Litigation, 155 F.R.D. 209 (M.D.Fla. 1993); Halvorson v. Skagit County, 1993 WL 169164 (W.D.Wash., Mar. 24, 1993);  In re Domestic Air Transp.  Antitrust Litigation, 144 F.R.D. 421 (N.D.Ga 1992); Koulouris v. Builders Fence Co., Inc., 146 F.R.D. 193 (W.D.Wash. 1991);  Transamerica Refining Corp. v. Dravo Corp., 130 F.R.D. 70 (S.D.Tex. 1990).
In re Checking Account Overdraft Litigation, 754 F.3d 1290 (11th Cir. 2014); Bunch v. Nationwide Mutual Insurance Company, 180 Wash.App. 37, 321 P.3d 266 (2014); Cason-Merenda v. VHS of Michigan, Inc., 2014 WL 905828 (E.D. Mich., March 7, 2014); Lee v. Intelius, Inc., 737 F.3d 1254 (9th Cir. 2013); Carlin v. Dairyamerica, Inc., 705 F.3d 856 (9th Cir. 2013); The Navajo Nation v. Urban Outfitters, Inc., 935 F.Supp.2d 1147 (D. N.M. 2013); The Navajo Nation v. Urban Outfitters, Inc., 918 F.Supp.2d 1245 (D. N.M. 2013); Cason-Merenda v. VHS of Michigan, Inc., 296 F.R.D. 528 (E.D. Mich. 2013); Cason-Merenda v. VHS of Michigan, Inc., 2213 WL 5449159 (E.D. Mich., Sept. 30, 2013); Joffe v. Google, Inc., 2014 WL 4681035 (N.D. Cal., September 19, 2014); Joffe v. Google, Inc., 2014 WL 4681403 (N.D. Cal., August 13, 2014); In re Wells Fargo Wage and Hour Employment Practices Litigation (No. III), 2013 WL 2180014 (S.D. Tex., May 17, 2013); Clarke v. Baptist Memorial Healthcare Corp., 2013 WL 164216 (W.D. Tenn., Jan. 15, 2013);
Educational Background:
Marquette University, Honors B.S., Magna Cum Laude, majoring in Economics and Political Science

,

1983
Additional Sources of Information About Mark A. Griffin
Show More
Mark A. Griffin:
Last Updated: 9/14/2020