Sheri Pewitt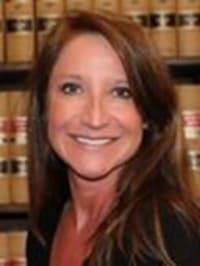 Attorney Profile
Top Rated Criminal Defense Attorney in Seattle, WA
Phone: 206-941-0009
Fax: 206-467-3152
Selected To Rising Stars:
2016 - 2019
Practice Areas:
Criminal Defense (50%),
Criminal Defense: DUI/DWI (50%)
Attorney Profile
Attorney Sheri Pewitt has devoted her legal career to defending individuals accused of crimes and has represented well-over a thousand people in municipal, district and superior court. She is especially passionate about ensuring that individual constitutional rights are protected, honored and not violated by public officials. She has significant experience defending DUIs and other criminal traffic violations, domestic violence, serious crimes and misdemeanor charges.
Attorney Pewitt founded Pewitt Law, PLLC, after working as a Snohomish County Public Defender for several years. During her tenure as a public defender, Attorney Pewitt handled hundreds of cases through all phases of the criminal process, from arraignments through motions and trials. Ms. Pewitt has earned a reputation as a strong courtroom presence who vigorously advocates for her clients using her significant court room experience and specialized legal training. A small sampling of Ms. Pewitt's specialized training includes:
Washington State Bar Association Pro Tem Judge Training
Gerry Spence Trial Lawyer's College – Death Penalty Seminar
NCDD Serious Science for Serious Lawyers: Advanced Course in Blood Alcohol Analysis
NCDD Winter Session Defending DUI
NCDD Mastering Scientific Evidence in DWI Case
WA Foundation for Criminal Justice: Defending the Marijuana DUI
WA Foundation for Criminal Justice: Defending DUIs in Washington State
Certified in SFST Administration per NHTSA standards – Robert La Pier & Associates
King County Inter-local Conflict Resolution Group – 40 hour mediation training
Ms. Pewitt developed her passion for criminal defense and decided to attend law school after serving as a juror in King County Superior Court Judge McDermott's court room. During law school, Ms. Pewitt worked as a Legal Extern for Judge McDermott, a Rule 9 Attorney for Snohomish County Public Defender Association and as a Law Clerk in the Sexually Violent Predator Unit at the Washington State Attorney General's Office.
Ms. Pewitt graduated magna cum laude from the Seattle University School of Law and represented Seattle University as a member of its National Moot Court Team. Ms. Pewitt also represented Seattle University School of Law at regional negotiation and client counseling competitions after finishing first in both university level competitions. She served as a member of Seattle University's Alternative Dispute Resolution Board, creating opportunities for students to increase awareness and use of alternative dispute resolution. Ms. Pewitt received her B.A. from Washington State University and earned her M.B.A. from the University of Washington. Prior to attending law school, she worked in business, cross cultural training and international marketing.
Ms. Pewitt is a member of the Washington State Bar Association, Washington Association of Criminal Defense Lawyers, Washington Defender Association, and National College for DUI Defense. When she's not advocating for her clients, she serves as a pro tempore judge in Edmonds Municipal Court, enjoys sailing and spending time with family and friends.
Practice Areas
50%

Criminal Defense

50%

Criminal Defense: DUI/DWI
Focus Areas
Arrest & Arraignment, Assault & Battery, Criminal Fraud, Criminal Law, Drug & Alcohol Violations, Expungement, Felony, Misdemeanor, Motor Vehicle Offenses, Probation, Sex Offenses, Theft, Traffic Violations, Criminal Domestic Violence, DUI/DWI
Selections
Rising Stars: 2016 - 2019
Email Me
To: Sheri Pewitt
Super Lawyers: Potential Client Inquiry
Articles about Sheri Pewitt appearing in Super Lawyers
Additional Sources of Information About Sheri Pewitt
About Sheri Pewitt
Admitted: 2009, Washington
Professional Webpage: https://www.pewittlaw.com/sheri-pewitt
Honors/Awards:
Co-chair of Washington Association of Criminal Defense Lawyer's Legislative Committee

,

2018

10 out of 10 Superb rating on AVVO

,

2018

National College of DUI Defense, Washington State Delegate

,

2018

Graduate of the Death Penalty Defense through the nationally recognized Gerry Spence Trial Lawyers College in Dubois, Wyoming

,

2013
Special Licenses/Certifications:
Certified in SFST Administration per NHTSA standards – Robert La Pier & Associates
Bar/Professional Activity:
Testified regarding the impact of proposed legislation seeking to make residential burglary a crime against a person before the Public Safety Committee (House Bill 2427) January,,

2018

Testified regarding the impact of proposed DUI legislation before the Public Safety Committee (House Bill 2715) January,

2018

Testified regarding impact of proposed legislation Modifying Patronizing a Prostitute Provisions (Senate Bill 5184/House Bill 1184),

2017

Testified regarding impact of proposed legislation to Expand Powers of Liquor Enforcement Officers before the Senate Law and Justice Committee (Senate Bill 5132),

2017

Testified regarding impact of proposed legislation seeking to publish offender booking photographs before the Senate Law and Justice Committee (Senate Bill 5776) February,,

2017

Testified regarding impact of DUI-related legislation and law enforcement blood draws before the Washington State House Judiciary Committee,,

2016

Featured Speaker:  Business Ethics and Professionalism, Washington State Bail Agents' Association (WSBAA) CE: Beyond the Premium,

2016

Featured Speaker:  Collateral Consequences of Convictions Criminal Convictions, Washington Association of Criminal Defense Lawyers,

2016

Featured Speaker:  Collateral Consequences of Convictions Criminal Convictions and Canada, Citizens for Judicial Excellence,

2016

Featured Speaker:  In Their Own Words: Using Toxicologist and Technician Transcripts to Tailor Trial Testimony, Defending DUIs in Washington presented by the Washington Foundation for Criminal Justice,

2016

Featured Speaker:  Hitting a Home Run through Search and Seizure, Washington Association for Criminal Defense Attorneys,

2016

Featured Speaker:  Pleading and Proving Search and Seizure Motions, Washington Association for Criminal Defense Attorneys (WACDL),

2016

Testified regarding impact of proposed legislation seeking to change the scoring of out-of-state offenses if the offense was a felony under the relevant out-of-state statute when there is no clearly comparable offense under Washington law. Washington State Legislature House of Representatives - Public Safety Committee Hearing,

2015

Featured Speaker:  Privacy in a Digital Age, High School Seminar Class,

2015

Testified regarding impact of proposed legislation addressing the implementation of inmate postsecondary education degree programs to reduce recidivism in WA House of Representatives Higher Education Committee. (House Bill 2486),

2014

Facilitator:  Understanding the courts in our justice system: An overview of municipal, district, superior, appellate, veteran, mental health and drug courts. Week-long courtroom intensive class for high school students,

2014

Featured Speaker:  Forensic Evidence - How reliable is it? High School Forensic Science Class,

2013

Featured Speaker:  Working with Snohomish County Corrections Snohomish County Public Defender Association CLE,

2012

Facilitator:  Navigating Snohomish County Corrections, Rule 9 Attorney Training and Jail Tour,

2011

Member, Washington State Bar Association

Member, Washington Defender Association

Member, Washington Association of Criminal Defense Lawyers

Member, Gerry Spence Trial College

Member, National College for DUI Defense
Scholarly Lectures/Writings:
TO SEE OR NOT TO SEE:  Law Enforcement Use of BODY Worn Cameras By Sheri Pewitt, J.D., M.B.A. The fatal shooting of an unarmed black teenager Michael Brown in Ferguson, Missouri, growing officer safety concerns and divergent accounts of officer involved shootings, have fueled an interest in the use of police body-worn cameras.,

To See or Not to See: Law Enforcement Use of Body Worn Cameras

, Washington State Bar Association,

2017

Sleep Driving in Snohomish County

, Washington Criminal Defense, Vol. 26 No. 4,

2012
Representative Clients:
Incredibly lucky to have come in contact with Sheri Pewitt Sheri was an amazing help during a very stressful time in my life. On two separate occasions I contacted Sheri to represent me, and both times I was thoroughly impressed with how she handled the situations. One was a DUI that got knocked down to a reckless driving, and while that case was ongoing she was super communicative, and I really felt like I had a hundred percent of her support and unwavering attention throughout the ordeal. Life became exponentially more stressful when I found myself in legal trouble, and I honestly say that I'm lucky I found and hired Sheri to help me through all of that,

2018

Hiring her was the best decision I could have madeI'm an attorney and considered handling my domestic matter on my own. In the end I decided it was best to hire a specialist because their expertise is worth the money. Looking back, I'm happy I made this decision because she exceeded all my expectations. From start to finish she showed intelligence, determination, and skill. Her talent led to a great result that I never would have obtained without her. She also did a great job keeping me calm throughout the entire process. Even though I'm an attorney it's easy to get overwhelmed, scared, or anxious when dealing with domestic matters. Whenever I got nervous she was there with good advice, and a steady hand. And when I needed someone to be tough, she was more than up to the task. In the future when my clients need representation for criminal or domestic matters I will recommend her without hesitation,

2017

Professionalism, Purpose driven & Perfection I had a second DUI charge and contracted Sheryl. After going over my case and contracting multiple DUI test experts, a private investigator as well as consulting with my personal doctor and dentist, it was found that I had a preexisting esophagus/stomach (GERD) condition that not only resulted in the charges being reduced but saved my life. Sheryl is a wealth of information, very thorough, calm, resourceful, always respectful of her client as well as remains in control when in the courtroom,

2017

Compassionate and effectiveWorking with Sheri was a pleasure, even though the circumstances I was in when I hired her were extremely stressful. I was lucky to have been randomly introduced to her through another lawyer who quickly realized that I was in need of more help than my public defender was giving me but could not afford the services of the law offices I was calling for help. Sheri was willing to work with me with my current financial circumstances, she was extremely transparent and straightforward in explaining every step of the process to me. Sheri was compassionate in helping me deal with the stress and shame involved with a Theft 3 shop lifting charge and maybe most importantly, Sheri was relentless in getting in touch with the lawyer representing the store that ultimately agreed on an out of court settlement (a compromise of misdemeanor) and dropped the criminal charges against me. I could not recommend a lawyer more strongly. I have her card with me in my wallet just in case anyone I know needs a lawyer and would use her again, without a doubt, if I ever needed to. You will have an incredibly competent and humane lawyer fighting on your side if you hire Sheri.,

2016

I am very thankful for Sheri PewittSheri Pewitt is a light in the dark. She works very hard to overcome obstacles, and defend justice. She's a warrior, of high caliber. I'm so very grateful for her help in my time of need.,

2016

My co-defendants and I were acquitted thanks to Sheri's strategic lawyering, thorough research, and passionate argument.Sheri represented me and was lead attorney in a group of attorneys in a politically motivated case brought by the Seattle Prosecutor's office to quell political protest. My co-defendants and I were acquitted thanks to Sheri's strategic lawyering, thorough research, and passionate argument. I was charged with pedestrian interference, a misdemeanor, alongside 10 other defendants in the city of Seattle. Sheri agreed to represent me pro bono because she agreed the city was trying to quell my first amendment right to protest by charging me and my fellow protesters and taking us to trial. We were all impressed with Sheri's clear handle on the law and even more important her strategic thinking, and asked her to be lead attorney in a group of eleven. From the outset, Sheri worked hard to get our cases dismissed so that we wouldn't have to go to trial. She wrote and argued a Knapstad motion. Though the judge ruled against the motion, it became clear through the trial that Sheri's legal thinking was in fact logical and correct. When it was clear that the case would not be dismissed and we would go to trial, Sheri looked out for my interests above all else. We were a team of eleven defendants and eleven attorneys. Half the team wanted to delay the trial, but delaying trial meant I might not be able to go on with the professional track I had planned. Sheri was very attune to my personal constraints and spent a lot of time talking with me about the pros and cons of the decision before me. Ultimately, we decided to go forward with just three other defendants and attorneys so that I could continue with my plans. I felt that Sheri really supported me in weighing all the factors in this decision and that the decision we made was the right one. Throughout the trial, Sheri remained steadfast in her representation. At one point the prosecutors wanted to narrow the jury instructions to such a degree as to make it impossible for us to be acquitted. The judge seemed inclined to agree as everyone was getting tired of arguing. Sheri would not quit, and her arguments for jury instruction backed by a wealth of case law and legal reserach ultimately succeeded and was crucial to our acquittal. Sheri and I also believed that it was important for me to testify. She supported me in tapping into my emotions and why I was so committed to the protest I had participated in. I believe my testimony alongside my co-defendants testimonies were very important to our acquittal. I felt extremely cared for, supported, and heard by Sheri through the trial, and the ability to both be on top of the legal stuff as well as be supportive to clients is a trait that I imagine is hard to come by. Sheri provided me all the information I needed to make informed decisions about the most important decisions in the case, and she spent time getting to know me and what I was about to ensure that her representation of me was truly representative of who I am, and not just the legal arguments that supported my case. I couldn't have asked for a better attorney, and feel so grateful that Sheri took my case on. You would be lucky to have her as your attorney. – E.H.  ,

2015

Hire her!! She will stop at no bounds to fight for you.Although I am super glad that I didn't get charged and therefore, didn't need to hire her, she was no less than amazing. My friend called her on a Sunday morning, responded within 15 min. and she called every hour trying to find me until they eventually told her I was in the hospital. When I got back, she was there very soon after. I broke down at the sight of her - the first person that was on my side. She has a calming way about her and I felt instantly like I was in good hands. She genuinely cares about her clients and people in general. She communicated to my family and friend throughout the experience and made sure I knew exactly what was going on and what could happen. She's extremely knowledgeable and took every precaution to make sure I had a solid case if it came to that. This is my first (and hopefully last) experience with a lawyer so I don't have anything to compare it to, but what lawyer tells you to try and get sleep, write about the experience in jail to relieve from anxiety and has so much empathy I could feel it - Sheri does!? I could tell I wasn't just another case. Despite the horrible and scary experience, my experience with her was stellar. I would highly highly recommend her to anyone needed her services. Thank you, Sheri, for your kindness and knowledge.,

2015

Sheri made my life as easy as it could've beenIf you are reading this and seeking legal counsel, I HIGHLY recommend contacting and hiring Sheri Pewitt! She handled every aspect of my case with great care, and made everything very clear to me. Best of all, she genuinely cares about people's well-being, and is not condescending in any way. She really made me feel warmed and taken care of.,

2015

Outstanding legal representation from passionate, caring and hardworking attorney!Attorney Pewitt is absolutely amazing, passionate and incredible at what she does. She worked tirelessly and gave me a sense of confidence with honesty and straightforwardness. She is incredibly informed, hardworking and an inspiration.,

2014

Speak softly and carry a big stick...........I had the need for the services of a good lawyer, as I was facing a DUI charge and with my extensive criminal history, being a person of color I had very little faith In "our justice system" because in my opinion I'd never had a fair shake. I was referred to Ms. Pewitt by another fairly prominent attorney who undersold her as a feisty public defender going on her own (a huge understatement) and worth a call. My DUI was approx. 3 yrs. old and because I'd appealed the original ticket and was reinstated with a new license I thought that it was a done deal, I couldn't of been more wrong. I was facing mandatory penalties...suspended license, probation, alcohol assessment/ treatment and SR-22, all of these were very very expensive. Right out of the gate Ms. pewitt had a plan of attack,of me taking myself to be assessed, do a UA, then she began calling on experts in 2-3 different fields that I didn't even know existed, in no time at all she was ready to proceed, but we were repeatedly put off for trial which frustrated me as I was eager for it all to be over, but it seemed to make her more assertive & determined, she cited case law time and time again. I felt the prosecutor was afraid of her, as her knowledge and confidence was very intimidating only because her preparation was outstanding. The DA came with a deal (not a bad one) we decided to turn it down and she again insisted to the judge that my rights were being trampled and she wasn't going to stand for and again stated more cases to prove her point, court was dismissed for the day, on the way home she texted me with a "new deal" which was very acceptable, the following day we entered and the judge's attitude towards me had softened, she was almost apologetic to Ms. Pewitt in a way I'd never ever seen a judge and believe me I've been in front of a lot of judges and had ever witnessed anything even close to that, and for once in my life I left a courtroom feeling that just I'd finally received justice. I can only laugh when I think about her being described as "feisty", she is as fine an attorney as I've ever had or heard of........ She was my big stick.,

2014

Excellent lawyerI'm very happy with how my case was handled. She listened to everything, took the time to explain the case and the court process, and kept me informed. I'm glad I had her help and hope to not need it again, but I would recommend her to anyone.,

2014

Premier representationSheri was great. She worked with my work schedule and broke down everything into terms that were easy to understand. She made sure I knew exactly what all my options were.,

2014

Excellent RepresentationSheri was very educational throughout the process of my ordeal, she wanted me to understand what was happening when it was happening so that I could make the most informed decisions. I thought that she worked diligently on the details of my case, and I felt that I had excellent representation. After the decision of the court, Sheri was very helpful in guiding me towards the right channels to fulfill my obligations. I would recommend her to anyone, and would gladly have her represent me again, although I hope that I will not need her!,

2014

A+ !!!!Years prior, I had witness Ms. Pewitt as a Public Defender and found her to be extremely dedicated and knowledgeable. Therefore, when I received a DUI, and found Ms. Pewitt in Private Practice, I had NO HESITATION in hiring her as my attorney. She is EVERYTHING you want in an attorney, knowledgeable, compassionate, responsive, thorough, professional, and experienced! You definitely know you are in great hands!,

2014

Couldn't ask for better service!I hired Sheryl for a reckless driving charge I had. She was great and helped me in anyway she possibly could! She was great at keeping me updated and helped me through every process. If I have any more trouble with the law I know she will be the first person I call!,

2013
Educational Background:
University of Washington, M.B.A.

Washington State University, B.A.
Show More
Sheri Pewitt:
Last Updated: 12/10/2019