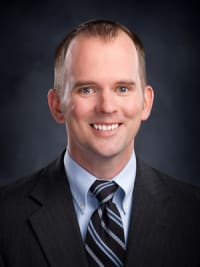 Habush Habush & Rottier S.C.
Practice Areas: Personal Injury
Licensed in Wisconsin since: 2009
Education: Marquette University Law School

Selected to Super Lawyers: 2013 - 2023

Selected to Rising Stars: 2011 - 2012
Details
Peter M. Young is a shareholder at the law firm, and is the Managing Partner of the Wausau, Rhinelander, and Stevens Point offices. 
He has tried jury cases throughout Wisconsin in both State and Federal Court. His practice includes personal injury claims, automobile accidents, product liability claims, nursing home abuse & neglect claims, and wrongful death claims. He is admitted to practice before the State of Wisconsin, the United States District Courts for the Eastern and Western Districts of Wisconsin, the Seventh Circuit Court of Appeals and the U.S. Court of Federal Claims. Additionally, he has been admitted pro hac vice in cases in California, Colorado, Illinois, Minnesota, Michigan, Nebraska and Washington.
In 2016, Pete's colleagues from the Wisconsin Association for Justice honored him with the organization's inaugural Outstanding Young Trial Lawyer award. In 2015 he was recognized as a "20 under 40 Honoree" by the Wausau Daily Herald for his significant community involvement.  In 2012, Pete was recognized by the Wisconsin Law Journal as one of the 25 Up and Coming Lawyers in Wisconsin.  In 2011 and 2012, he was honored as a Rising Star in the Wisconsin Super Lawyers publication by Milwaukee Magazine and has been honored as a Super Lawyer each year since 2013 by these same publications.
Pete serves on the Board of Directors of the Wisconsin Association for Justice, is the Chair of the District 16 OLR Investigative Committee (appointed by the Wisconsin Supreme Court), and is a past member of the Wisconsin Supreme Court Appointment Selection Committee, a past member of the Wisconsin State Bench & Bar Committee, is a past President of the Oneida-Vilas-Forest County Bar Association, and is a past President of the Wisconsin Association for Justice's New Lawyer's Division. While attending law school, Pete served as a Judicial Intern for the late N. Patrick Crooks of the Wisconsin Supreme Court.
Pete lives in Northern Wisconsin with his wife and children.  He is a lifetime member of the National Ski Patrol and he enjoys many outdoor activities, including fishing, hunting, skiing, cycling and backpacking.
First Admitted: 2009, Wisconsin
Professional Webpage: https://www.habush.com/attorneys/peter-m-young/
Pro bono/Community Service:
Badger State Winter Games – Nordic Ski Race Commissioner (Past)

Wausau Nordic Ski Club – Board of Directors (Past)

Member of the U.S. National Ski Patrol.

,

2012
Honors/Awards:
Up & Coming Lawyer, Wisconsin Law Journal, 2012

2011-2012 Rising Star

2013-2021 Wisconsin Super Lawyers

,

Wisconsin Super Lawyers

,

Super Lawyers

Outstanding Young Trial Lawyer of the Year

,

Wisconsin Association for Justice

,

2016

20 Under 40, Wausau Daily Herald, 2015
Bar/Professional Activity:
State of Wisconsin, the United States District Courts for the Eastern and Western Districts of Wisconsin, the Seventh Circuit Court of Appeals and the U.S. Court of Federal Claims

President-Elect of the Wisconsin Association for Justice

,

2023

Treasurer of the Oneida Vilas Forest County Bar Association

,

2013

State Bar of Wisconsin

American Association for Justice

Past Chair of the Wisconsin Association for Justice New Lawyers Division

,

2012

Member of the Board of Directors: Wisconsin Association for Justice

,

2012

Vice-President: Oneida-Vilas-Forest County Bar Association

,

2014

American Bar Association

Contributing Editor: Wisconsin Association for Justice Quarterly Publication The Verdict.,

2012

Secretary of the Oneida-Vilas-Forest County Bar Association

,

2012

Marathon County Bar Association

President of the Oneida-Vilas-Forest County Bar Association

,

2015

Trustee of the Wisconsin Civil Justice Education Foundation

,

2012
Educational Background:
University of Wisconsin: Bachelor of Arts - Political Science

University of Wisconsin: Bachelor of Arts - Legal Studies
Special Licenses/Certifications:
Licensed in Forest County Potawatomi Tribal Court

Admitted to Practice in Seventh Circuit Court of Appeals

Admitted to Practice in U.S. Court of Federal Claims

Licensed in Sokaogon Chippewa Tribal Court

Admitted to Practice in the U.S. District Court for the Western District of Wisconsin
White Papers:
Over the course of the past two years, Metal-on-Metal (MoM) hip implants have fallen under increasing scrutiny, particularly after DePuy Orthopaedics, Inc. recalled the DePuy ASR™ XL Acetabular Hip System (ASR) on August 24, 2010.  To add to the scrutiny, in May of 2011, the U.S. Food and Drug Administration ordered twenty-one hip implant device manufacturers to compile data on metal levels in the blood of implant patients, as well as data on the adverse health effects that may be the result of increased metal levels.  Some of the devices subject to the FDA's May 6, 2011, Order include the DePuy Pinnacle, Biomet Incorporated's M2a-Magnum™ System, the Wright Medical Conserve implant, and the Smith & Nephew Birmingham Hip.  Suffice it to say, the MoM hip implant industry is – to varying degrees - under fire.Currently, there is nationwide personal injury and product liability litigation underway regarding the DePuy ASR™ XL Acetabular Hip System and the DePuy Pinnacle.  The majority of the DePuy ASR™ cases are pending in Multidistrict Litigation (MDL) in the U.S. District Court for the Northern District of Ohio. The majority of the DePuy Pinnacle cases are pending in the MDL in the U.S. District Court for the Northern District of Texas.   The focus of this article is on the DePuy ASR and the current status of the MDL in the U.S. District Court for the Northern District of Ohio.  With this focus in mind, two questions will be addressed: (1) what happened; and (2) what is happening?I.  What Happened? Brief History of the DePuy ASR™ XL Acetabular System.            A.  DePuy Claims "Substantial Equivalence" to Existing Devices.In 2005, the FDA signed-off on what is known as a "Premarket Notification" of the ASR, opening the door for sales of the ASR in the United States under section 510(k) of the Medical Device Amendments to the Food, Drug and Cosmetics Act of 1938 (MDA).  Section 510(k) allows a medical device manufacturer to bypass the MDA's tougher premarket approval application (PMA) requirements by claiming that the device is "substantially equivalent" to an existing device that had already obtained approval under the more rigorous FDA premarket approval standards. The PMA is the most stringent type of device marketing application required by FDA.  A PMA is an application to the FDA to bring a product to market. Unlike the less-stringent process under section 510(k), the decision to approve a PMA is based on a determination that the PMA contains "sufficient valid scientific evidence that provides reasonable assurance that the device is safe and effective for its intended use or uses." Rather than going through the PMA process, DePuy successfully fast-tracked the ASR, via section 510(k), by claiming that the device was "substantially equivalent" to other hip products on the market. B.  DePuy Learns of Problems with MoM Devices and Reported ASR Failures.According to the FDA, there were at least thirteen complaints related to the ASR by the end of 2006. At least 86 more complaints had been received by the FDA by the end of 2007.2008 witnessed another 239 complaints regarding ASR devices.Between the beginning of 2009 and the recall in August 2010, an additional 550 complaints were lodged with the FDA.Meanwhile, in December of 2009, DePuy removed the ASR device from the Australian market following criticism from the Therapeutic Goods Administration (TGA) (the Australian equivalent to the U.S. FDA). The TGA pointed out that data compiled by the Australian National Joint Replacement Registry (NJRR) demonstrated "an unacceptably high need for repeat joint replacement in patients who had received an ASR hip." This "unacceptably high need" proved to be true for the ASR total-hip devices that obtained market approval under section 510(k) by the U.S. FDA, and also for the the identical "resurfacing" components not available on the U.S. market.On August 24, 2010, DePuy finally issued a worldwide recall of the ASR XL System and the ASR XL Resurfacing System.  In recalling the ASR devices, DePuy stated that "one of [our] products [was] not meeting the high standards of our company…after receiving new, then-unpublished data from a joint replacement registry in the UK."The data DePuy identified was derived from the National Joint Registry (NJR) of England and Wales.  The NJR data indicated that the five-year revision rate was approximately 12% for the ASR Hip Resurfacing System and approximately 13% for the ASR XL Acetabular System that was available in the U.S. What DePuy knew and when DePuy knew it is subject to significant controversy.  Recently, the New York Times reported on an internal email sent in August 2009 from DePuy Orthopaedics Vice President Pam Plouhar to three top executives.  In the email, Ms. Plouhar stated that "[t]he team's concern is that given the revision rate in the ASR group that we will still not be able to demonstrate non-inferiority, with additional downside risk," and that there had been "a significant number of revisions in the ASR group" compared with "very few in the control group." To further magnify DePuy's problems, the British Orthopaedic Association and the British Hip Society released data in March 2011 related to the ASR XL Acetabular System suggesting that the revision and replacement rate of the DePuy ASR ranges from 21% after four years to as much as 49% after six years.II.  What is Happening:It is against this backdrop that approximately 40,000 patients in the United States and 93,000 patients worldwide received DePuy ASR implants.  DePuy has hired a third-party claims administrator, Broadspire, to ostensibly administer patient claims for out-of-pocket medical costs associated with the recall and for future medical monitoring.Undoubtedly, the ASR victims deserve more than this.   As might be expected, many claimants, in search of full justice, have hired attorneys to represent their interest.  There has been a continual surge of new cases and related litigation surrounding the ASR and the August 2010 recall.  The majority of the litigation is currently taking place in the MDL in the U.S. District Court for the Northern District of Ohio.  Recent figures indicate that there are 3,990 individual actions pending in the ASR MDL.  There are a smaller number of cases pending in various state courts, with approximately 1,500 cases pending in California state courts.  The balance of this article will provide a general discussion of MDL procedures and will focus on the DePuy ASR MDL in the Northern District of Ohio.A.  Multidistrict Litigation – Generally.MDL is a procedure utilized in the federal court system to transfer all pending civil cases of a similar type filed throughout the U.S. to one federal judge.  The decision to transfer a case to an MDL is made by a panel of seven federal judges appointed by the Chief Justice of the United States Supreme Court.  It is worth noting the distinction between an MDL and a class action.  In a class action, each claimant is typically considered to be a part of the class (unless they "opt out").  The class action then proceeds as a single trial through typical pretrial litigation and, if necessary, to a verdict.  On the other hand, MDL is generally used only for pretrial litigation.  MDL can expedite discovery by way of shared access to disclosures and depositions that are common to all cases.  In theory, once the pretrial matters are complete, the individual cases are sent back to their original federal court districts, for example, the Eastern and Western Districts of Wisconsin.B.  MDL Procedure28 U.S.C. § 1407 authorizes the Judicial Panel on Multidistrict Litigation ("JPML" or "MDL Panel") to transfer two or more cases pending in different districts for coordinated pretrial proceedings when: (1) the cases involve "one or more common questions of fact;" (2) transfer "will be for the convenience of parties and witnesses;" and (3) transfer "will promote the just and efficient conduct of such actions."Proceedings for transfer may be initiated by the JPML upon its own initiative or upon a motion filed with the JPML by a party in any action in which transfer for coordinated or consolidated pretrial proceedings may be appropriate. Before cases are designated as MDL and transferred to a particular federal court, the JPML must first hold a hearing. The JPML's order of transfer is based on evidence presented at the hearing by any interested party that could be affected by the transfer.C.  MDL Pros and Cons.Pros - Lawyers are able to work together to build their cases and share common evidence.  Thus, the MDL is usually cost-effective for the plaintiffs.  The combination of claims in a single forum increases the plaintiffs' advantage by allowing counsel to pool together their resources and work for the plaintiffs' "common benefit."  MDL also promotes consistency as most important decisions are made by only one judge.Cons – MDL sometimes proceeds more slowly than an individual lawsuit due to the necessity of cooperation between members of plaintiffs' counsel.  There are several fees and costs that are payable to the "common benefit" attorneys who typically are members of the MDL Steering Committee.  In the DePuy MDL, the "common benefit" fee is 4% for early participants and 6% for late participants.  Of utmost importance, the need for any lawyer to "take over" their case if the MDL is dissolved without settlement could be seen as a negative, depending upon the individual attorney's practice style and case-load.  If an individual attorney files his or her client's cases in the MDL, he or she needs to be fully prepared to take those cases to verdict, as opposed to relying solely on the MDL in hopes of an "easy settlement."D.  The Status of the DePuy ASR MDL.Discovery is proceeding rapidly.  As of June 5, 2012, the Defendants have made twelve productions of documents totaling roughly 35 million pages.  Thirty-four days of deposition testimony of company witnesses have been taken with half that many days of testimony scheduled for the next month.  Fact sheets from both Plaintiffs and Defendants for many of the cases have been exchanged and are in the process of being reviewed.The details for the selection of Bellwether cases for early trial are currently being worked out.  Plaintiffs' and Defendants' counsel are reviewing a large pool of cases in making this determination.  Naturally, the purpose of a Bellwether case is to gauge how a jury might consider the claims and defenses presented.  Depending on the outcome of the Bellwether cases, a resolution of all the cases may be reached.  Presently, two jury trials for the MDL Bellwether cases are scheduled to begin sometime in May and July 2013.  Jury trials for several state court cases throughout the country are scheduled to begin as early as December 2012.As might be expected with any disputed matter, once discovery is closed, there are numerous ways the MDL could proceed.  One possibility is that a global settlement could be reached based on the outcome of one or more state court trials or one or more Bellwether trials in the MDL.  Another possibility is that, following jury trials in the Bellwether cases, the cases could be sent back to their respective U.S. District Courts where liability and damages for each individual case would be determined by a jury.  Still another possibility following discovery is the creation of a matrix or formula that would be used to determine a fair and reasonable value for each MDL claim.  In any event, the MDL proceedings are up and running.  Unfortunately, the same cannot be said for several of the unfortunate victims of the DePuy ASR.IV.  Conclusion            Renowned Orthopod Dr. Thomas Joyce has stated that the DePuy recall "is the biggest disaster in the history of orthopaedics.  To think, here we are in the 21st century, in 2011, that we have such major failures.  This has major implications around the world."  Indeed, DePuy's disaster is global, but it has been visited upon thousands of individuals, and has had significant and lasting implications for injured parties and their loved ones.  Although only a fraction of the approximate 40,000 victims in the United States are currently pursuing claims in court, it is expected that with the continued wave of activity in the MDL, many more ASR victims will obtain the justice they deserve from the company that so grievously wronged them.[1] August 24, 2010 DePuy Orthopaedics, Inc. Recall Notice: http://www.depuy.com/sites/default/files/DPYUS1%20Recall%20Notice.pdf[2]May 6, 2011 FDA 522 Noticehttp://www.fda.gov/MedicalDevices/ProductsandMedicalProcedures/ImplantsandProsthetics/MetalonMetalHipImplants/ucm241769.htm[3] Id.[4]See MDL 2197 IN RE: DePuy Orthopaedics, Inc., ASR Hip Implant Products Liability Litigation, N.D. Ohio 1:10-md-2197.[5] See MDL 2244, IN RE: DePuy Orthopaedics, Inc., Pinnacle Hip Implant Products Liability Litigation, N.D. Tex. 3:11-md-02244.[6]DePuy ASR Modular Acetabular Cup 510(k) Premarket Approval, August 5, 2005 http://www.accessdata.fda.gov/cdrh_docs/pdf4/K040627.pdf[7] Section 510(k) of the Food, Drug and Cosmetic Act, which requires device manufacturers like DePuy, to notify FDA of their intent to market a medical device at least 90 days in advance. This is known as Premarket Notification - also called PMN or 510(k). This allows FDA to determine whether the device is equivalent to a device already placed into one of the three classification categories. Thus, "new" devices (not in commercial distribution prior to May 28, 1976) that have not been classified can be properly identified. Specifically, medical device manufacturers are required to submit a premarket notification if they intend to introduce a device into commercial distribution for the first time or reintroduce a device that will be significantly changed or modified to the extent that its safety or effectiveness could be affected. Such change or modification could relate to the design, material, chemical composition, energy source, manufacturing process, or intended use.[8] See Summary of 510(k) procedure: http://www.fda.gov/MedicalDevices/ProductsandMedicalProcedures/DeviceApprovalsandClearances/default.htm[9]See Note 6, supra. [10]Retrieved by utilizing an FDA MAUDE Search. www.accessdata.fda.gov/scripts/cdrh/cfdocs/cfmaude/search.CFM.  (MAUDE data represents reports of adverse events involving medical devices. The data consists of voluntary reports since June 1993, user facility reports since 1991, distributor reports since 1993, and manufacturer reports since August 1996.)[11] Id.[12] Id.[13] See Also Meier, Berry: New York Times, March 9, 2010 - With Warning, a Hip Device is Withdrawn, http://www.nytimes.com/2010/03/10/business/10device.html?_r=1&pagewanted=all[14] See Note 10, supra.[15] Australian Therapeutic Goods Administration Website, http://www.tga.gov.au/newsroom/btn-dupuy-recall.htm[16] Id.[17] Of Contextual Note: The ASR was approved in the U.S. only for total hip replacements.  In total hip replacement, both the top of the femur and the acetabulum are replaced by artificial implants, and a femoral stem is inserted into the femur.  Conversely, in resurfacing procedures, a metal cap is placed over the natural femoral head, and a metal cup is inserted into the acetabulum.  In the annual report of the Australian Orthopaedic Association's National Joint Replacement Registry (NJRR) published in August of 2007, the NJRR data collected through December 31, 2006 showed that the resurfacing components of the ASR devices had at least twice the risk of revision compared to other resurfacing devices.  Additionally, in the NJJR's 2008 annual report the ASR cup was "re-identified in [the 2008 Report] as having a higher than anticipated rate of revision when used in total resurfacing procedures."  Finally, the NJJR's 2009 annual report found that "the ASR has been identified in its own right and not in combination with other femoral stems.  When used in total resurfacing hip replacement the ASR has also been identified as having a higher than anticipated risk of revision." (emphasis added).[18] See Note 1, supra.[19] http://www.depuy.com/asr-hip-replacement-recall[20] Meier, Barry: New York Times, February 21, 2012 – Flawed DePuy Hip Implant had Early FDA Notice.http://www.nytimes.com/2012/02/22/business/flawed-depuy-hip-implant-had-early-fda-notice.html?pagewanted=all[21] Id.[22] Bloomberg News: March 9, 2011 - J&J Hip Failure Rate as High as 49 Percent, U.K. Doctors Say. [23] Clarke, Tony: Reuters, August 22, 2011 - Insight: DePuy's handling of hip recall sparks questions.  http://www.reuters.com/article/2011/08/22/us-depuy-idUSTRE77L35H20110822[24] http://www.jpml.uscourts.gov/sites/jpml/files/Pending%20MDL%20Dockets_By%20District_May-2012.pdf[25] Irish Examiner, March 19, 2011 -  DePuy hip replacement recall 'a medical disaster', says expert.  http://www.irishexaminer.com/breakingnews/ireland/depuy-hip-replacement-recall-a-medical-disaster-says-expert-497840.html ,

Metal-on-Metal Hip Litigation: Not Your "MoM's" Artificial Hip Joint

,

Product Liability; Medical Device Litigation

,

2012

As accurately stated by Keith Clifford at the WAJ 2012 Winter Seminar in his presentation of the same name, the first blow is half the battle.  This is universally true in virtually any stage of representation and litigation, from the day that you have your first client meeting up through motions after verdict.  Mr. Clifford's presentation focused on how to properly, methodically and enthusiastically collect and preserve evidence to increase the likelihood of success in your cases.  Using Mr. Clifford's theme as a springboard, the focus of this article will be on how to "strike the first blows" in the scheduling phase of the lawsuit in order to build a strong framework for the rest of the litigation. Oftentimes in civil practice, we use the term routine scheduling conference to describe the seemingly mundane task of posturing your client's case on the court's calendar.  Unfortunately, the idea that a scheduling conference is routine can disarm the unwary practitioner and lull him or her into a lax mindset with respect to setting the boundaries of the proceedings. The goal of this "practice pointer" is to address several important issues that may sometimes be overlooked or not given adequate attention at the scheduling conference.  These issues include: (1) Details of the Defense Medical Exam ("DME"); (2) Strategic and practical considerations for discovery deadlines; (3) Rebuttal witnesses: to disclose, or not to disclose?; (4) Early deadlines for denomination of defense experts on matters in which the defense carries the burden of proof; and (5) Strategies and considerations for ensuring that these items are locked in on the Scheduling Order.        I.            Details of the Defense Medical Exam This topic is more thoroughly discussed in WAJ member David J. McCormick's article in the Winter 2012 issue of The Verdict, and readers would do well to revisit that article for a more in-depth discussion of some of these items, particularly those that relate to a mandatory issuance of DME reports, prohibition against the plaintiff filling out any paperwork at or prior to the DME, and geographic limitations on where the defense medical practitioner must be deposed.  Other important items when it comes to establishing the parameters of the DME include: (1) a provision in the Scheduling Order that allows for tape-recording of the DME meeting; (2) a provision regarding advance notice to counsel regarding the location and time of the proposed DME so as to allow for convenient logistical arrangements to be made.  These items will be addressed here. As to the first point – particularly with certain DME practitioners – it may be wise to tape record the exam from start to finish.  Increasingly, there seems to be a trend toward pattern DME reports in which the same subjective "information" that is allegedly supplied by a given plaintiff shows up again and again, often in a verbatim form as compared to the last report that the DME authored or dictated.  If the DME practitioner knows that the meeting is being recorded, he or she may be less likely to take license with the facts.  Further, there are some DME practitioners who sometimes display a lack of common courtesy toward the plaintiff, which sometimes can be lessened if the tape recorded is running.  If the practice of recording the DME does not lessen the practitioner's attitude, at least then you will have a record of any misbehavior. In regards to the specific time and place of the DME meeting itself, it is important to ask the court to include a two-week advanced notice provision (or longer, depending upon the circumstances).  The inclusion of this provision will eliminate problems down the line, particularly if the DME practitioner or the DME's handlers are in the habit of noticing the defense medical exam with only a few days to spare.  Certainly it is more advantageous to be proactive and deal with this before it becomes an issue instead of having to go to the court for relief after the fact.     II.            Discovery Cutoff While important to both parties, the cutoff for discovery is vital to the plaintiff because the time between the defendants' deadline to name witnesses and the discovery cutoff is when you will get to depose the doctor hired by the defendants to examine your client (DME).  Many judges will allow discovery to remain open until the date of the final pretrial.  However, if your judge requires a date prior to the final pretrial, be sure to give yourself enough time to set deposition dates for the DME and to send discovery if necessary subsequent to receiving the DME report and/or taking his/her deposition.  There are practical reasons, like scheduling, especially in cases with several lawyers and expert, for asking the court to keep discovery open well beyond the defendants' deadline to name witnesses.  Be sure to communicate with the judge regarding those practical implications and judges are usually willing to cooperate. Conversely, if you are in a jurisdiction where judges set a trial date at the scheduling conference and discovery remains open until the date of the final pretrial, that can create unneeded stress and a hectic time right before trial.  If you trial date is 10 days after the pretrial and discovery closes on the pretrial date, you may be faced with a flurry of activity right before trial.  You may choose to request dates that allow your case to proceed at a measured pace.  III.            Rebuttal Witnesses This is an issue which, frankly, we never thought we would have to address at a scheduling conference due to a definitional convenience, and yet, we have had judges set a date to name rebuttal witnesses.  We've seen judges have polar opposite reactions to the inquiry regarding the need to name rebuttal witnesses.  In some jurisdictions, the judges require the party to disclose rebuttal witnesses in order to allow opposing counsel to prepare.  In other jurisdictions, we've been chided by the judge for even suggesting that a rebuttal witness need to be disclosed.  It usually goes something like this, "why on earth would you need to name rebuttal witnesses, they are, by definition, only called once required by something that has arisen during trial?"  At that point you can either tell the judge you were just making sure, or, if you're feeling bold, you can identify a judge who has made you name rebuttal witnesses in a prior matter as a way of covering for your seemingly ridiculous request.  The choice is yours.  IV.            Deadlines Related to Burden of Proof In a recent traumatic brain injury case I handled, the defendants were arguing the reason the truck jumped the curb and struck my client was because of a sudden and unexpected mechanical failure with the truck.  That presented me with the opportunity to, at the scheduling conference, ask the judge to set one witness deadline for any party having an issue on which they had the burden of proof.  At first the judge did not fully understand my request, but quickly I was able to convince him that just as I had the burden of proof as to liability and my client's damages, the defendant had the burden of proof on the sudden and unexpected mechanical failure.  Therefore, the same deadline for naming witnesses on those matters should be set.  The judge agreed.  As expected, that meant my deadline to name witnesses as to the mechanical failure defense was the same as the defendant's deadline to name witnesses as to liability and my clients injuries. This is a very important to grasp on order to ensure that your client's case moves efficiently through the litigation.  The above-described approach should also be favored by the court because it makes for a clean scheduling order and, should a judicial rotation occur in the course of the litigation, this approach makes it very easy for another judge to understand the procedural posture.  You may need to articulate for the judge the difficulties created by having staggered, rather than concurrent, deadlines.  For example, if the judge sets your date to name witnesses as April 1st and then give the defendant until July 1st to name witnesses on all issues, you will then need an additional date, perhaps another 90 days out (October 1st) by which to name your witnesses related to the issue on which the defendant has the burden.  That can lead to a wholly unnecessary 3-4 month delay in the litigation. To ensure your client's case moves steadily through the litigation process, be sure to ask the judge for these concurrent deadlines.     V.            Strategy for Addition of Issues to Scheduling Order As we know, most judges use a form when conducting a scheduling conference, and sometimes they may be uncomfortable departing from the standard form.  If your judge is willing to address the issues raised in this article at the scheduling conference, you'll need a strategy to make them a part of the order.  As we all know, judges typically have standard orders that are worksheets with everything laid out and requiring the judge to simply fill in the blanks.  If you've raised issues that the worksheet fails to contemplate, you have a couple of options to have those items added to the order.  First, you can ask the judge to type or write the additional items on the order if there is a section for "additional issues".  Secondly, if there is no place for additional issues on the printed order, some judges who lack the fear of technology may be willing to quickly type out a supplemental page to the order.  Lastly, you can ask the judge for a short period of time in which to submit a proposed order or proposed supplement to the order under the 5-day Rule.  The key is you want to try to make it easy for the judge to address the issues you've raised so you get the case in the preferred posture.  VI.            Track Judicial Preferences It may be helpful to create either a spreadsheet or some other tool to keep track of how various judges have responded to these issues at scheduling conferences.  Keeping track of judicial preferences can be important in a number of scenarios.  First, if you're in a smaller county and appear in front of the same judge or the same couple of judges regularly, it certainly pays to know their preferences.  Additionally, if you have a statewide practice or practice in a wide geographical area, it may be several years between appearances in a particular judge's court and it may pay to have a reminder of the judge's position on these issues.  Lastly, depending on the issue and the importance to your case, you may choose to substitute on a particular judge based on prior experiences with him/her on these procedural matters. VII.            Wrap-Up             The main takeaway from this practice pointer should be to convince yourself that scheduling conferences should not be viewed as a ten minute matters of course.  There are real opportunities to affect the course and scope of the litigation at these conferences.  The number of opportunities to interface with your judge during your case is limited and the best practice is to maximize the impact of each opportunity.  By coming prepared to address these substantive and procedural issues, both the judge and the defense attorney will understand that you are going to be thorough throughout the course of the litigation.   In the zealous representation of your client, you should use the scheduling conference as a forum to increase your client's chance for a just result.  ,

The Scheduling Phase of Lawsuits: Authored by Noah Domnitz and Peter M. Young

,

Wisconsin Association For Justice

,

2013

Over the course of the past two years, Metal-on-Metal (MoM) hip implants have fallen under increasing scrutiny, particularly after DePuy Orthopaedics, Inc. recalled the DePuy ASR™ XL Acetabular Hip System (ASR) on August 24, 2010.[1]  To add to the scrutiny, in May of 2011, the U.S. Food and Drug Administration ordered twenty-one hip implant device manufacturers to compile data on metal levels in the blood of implant patients, as well as data on the adverse health effects that may be the result of increased metal levels.[2]  Some of the devices subject to the FDA's May 6, 2011, Order include the DePuy Pinnacle, Biomet Incorporated's M2a-Magnum™ System, the Wright Medical Conserve implant, and the Smith & Nephew Birmingham Hip.[3]  Suffice it to say, the MoM hip implant industry is – to varying degrees - under fire.Currently, there is nationwide personal injury and product liability litigation underway regarding the DePuy ASR™ XL Acetabular Hip System and the DePuy Pinnacle.  The majority of the DePuy ASR™ cases are pending in Multidistrict Litigation (MDL) in the U.S. District Court for the Northern District of Ohio.[4]  The majority of the DePuy Pinnacle cases are pending in the MDL in the U.S. District Court for the Northern District of Texas. [5]  The focus of this article is on the DePuy ASR and the current status of the MDL in the U.S. District Court for the Northern District of Ohio.  With this focus in mind, two questions will be addressed: (1) what happened; and (2) what is happening?I.  What Happened? Brief History of the DePuy ASR™ XL Acetabular System.            A.  DePuy Claims "Substantial Equivalence" to Existing Devices.In 2005, the FDA signed-off on what is known as a "Premarket Notification" of the ASR, opening the door for sales of the ASR in the United States under section 510(k) of the Medical Device Amendments to the Food, Drug and Cosmetics Act of 1938 (MDA).[6]  Section 510(k) allows a medical device manufacturer to bypass the MDA's tougher premarket approval application (PMA) requirements by claiming that the device is "substantially equivalent" to an existing device that had already obtained approval under the more rigorous FDA premarket approval standards.[7]  The PMA is the most stringent type of device marketing application required by FDA.  A PMA is an application to the FDA to bring a product to market. Unlike the less-stringent process under section 510(k), the decision to approve a PMA is based on a determination that the PMA contains "sufficient valid scientific evidence that provides reasonable assurance that the device is safe and effective for its intended use or uses."[8]  Rather than going through the PMA process, DePuy successfully fast-tracked the ASR, via section 510(k), by claiming that the device was "substantially equivalent" to other hip products on the market.[9] B.  DePuy Learns of Problems with MoM Devices and Reported ASR Failures.According to the FDA, there were at least thirteen complaints related to the ASR by the end of 2006.[10]  At least 86 more complaints had been received by the FDA by the end of 2007.[11]  2008 witnessed another 239 complaints regarding ASR devices.[12] [13]  Between the beginning of 2009 and the recall in August 2010, an additional 550 complaints were lodged with the FDA.[14]    Meanwhile, in December of 2009, DePuy removed the ASR device from the Australian market following criticism from the Therapeutic Goods Administration (TGA) (the Australian equivalent to the U.S. FDA).[15]  The TGA pointed out that data compiled by the Australian National Joint Replacement Registry (NJRR) demonstrated "an unacceptably high need for repeat joint replacement in patients who had received an ASR hip."[16]  This "unacceptably high need" proved to be true for the ASR total-hip devices that obtained market approval under section 510(k) by the U.S. FDA, and also for the the identical "resurfacing" components not available on the U.S. market.[17]On August 24, 2010, DePuy finally issued a worldwide recall of the ASR XL System and the ASR XL Resurfacing System.[18]  In recalling the ASR devices, DePuy stated that "one of [our] products [was] not meeting the high standards of our company…after receiving new, then-unpublished data from a joint replacement registry in the UK."[19]  The data DePuy identified was derived from the National Joint Registry (NJR) of England and Wales.  The NJR data indicated that the five-year revision rate was approximately 12% for the ASR Hip Resurfacing System and approximately 13% for the ASR XL Acetabular System that was available in the U.S. What DePuy knew and when DePuy knew it is subject to significant controversy.  Recently, the New York Times reported on an internal email sent in August 2009 from DePuy Orthopaedics Vice President Pam Plouhar to three top executives.[20]  In the email, Ms. Plouhar stated that "[t]he team's concern is that given the revision rate in the ASR group that we will still not be able to demonstrate non-inferiority, with additional downside risk," and that there had been "a significant number of revisions in the ASR group" compared with "very few in the control group." [21]  To further magnify DePuy's problems, the British Orthopaedic Association and the British Hip Society released data in March 2011 related to the ASR XL Acetabular System suggesting that the revision and replacement rate of the DePuy ASR ranges from 21% after four years to as much as 49% after six years.[22]II.  What is Happening:It is against this backdrop that approximately 40,000 patients in the United States and 93,000 patients worldwide received DePuy ASR implants.  DePuy has hired a third-party claims administrator, Broadspire, to ostensibly administer patient claims for out-of-pocket medical costs associated with the recall and for future medical monitoring.[23]  Undoubtedly, the ASR victims deserve more than this.   As might be expected, many claimants, in search of full justice, have hired attorneys to represent their interest.  There has been a continual surge of new cases and related litigation surrounding the ASR and the August 2010 recall.  The majority of the litigation is currently taking place in the MDL in the U.S. District Court for the Northern District of Ohio.  Recent figures indicate that there are 3,990 individual actions pending in the ASR MDL.[24]  There are a smaller number of cases pending in various state courts, with approximately 1,500 cases pending in California state courts.  The balance of this article will provide a general discussion of MDL procedures and will focus on the DePuy ASR MDL in the Northern District of Ohio.A.  Multidistrict Litigation – Generally.MDL is a procedure utilized in the federal court system to transfer all pending civil cases of a similar type filed throughout the U.S. to one federal judge.  The decision to transfer a case to an MDL is made by a panel of seven federal judges appointed by the Chief Justice of the United States Supreme Court.  It is worth noting the distinction between an MDL and a class action.  In a class action, each claimant is typically considered to be a part of the class (unless they "opt out").  The class action then proceeds as a single trial through typical pretrial litigation and, if necessary, to a verdict.  On the other hand, MDL is generally used only for pretrial litigation.  MDL can expedite discovery by way of shared access to disclosures and depositions that are common to all cases.  In theory, once the pretrial matters are complete, the individual cases are sent back to their original federal court districts, for example, the Eastern and Western Districts of Wisconsin.B.  MDL Procedure28 U.S.C. § 1407 authorizes the Judicial Panel on Multidistrict Litigation ("JPML" or "MDL Panel") to transfer two or more cases pending in different districts for coordinated pretrial proceedings when: (1) the cases involve "one or more common questions of fact;" (2) transfer "will be for the convenience of parties and witnesses;" and (3) transfer "will promote the just and efficient conduct of such actions."Proceedings for transfer may be initiated by the JPML upon its own initiative or upon a motion filed with the JPML by a party in any action in which transfer for coordinated or consolidated pretrial proceedings may be appropriate. Before cases are designated as MDL and transferred to a particular federal court, the JPML must first hold a hearing. The JPML's order of transfer is based on evidence presented at the hearing by any interested party that could be affected by the transfer.C.  MDL Pros and Cons.Pros - Lawyers are able to work together to build their cases and share common evidence.  Thus, the MDL is usually cost-effective for the plaintiffs.  The combination of claims in a single forum increases the plaintiffs' advantage by allowing counsel to pool together their resources and work for the plaintiffs' "common benefit."  MDL also promotes consistency as most important decisions are made by only one judge.Cons – MDL sometimes proceeds more slowly than an individual lawsuit due to the necessity of cooperation between members of plaintiffs' counsel.  There are several fees and costs that are payable to the "common benefit" attorneys who typically are members of the MDL Steering Committee.  In the DePuy MDL, the "common benefit" fee is 4% for early participants and 6% for late participants.  Of utmost importance, the need for any lawyer to "take over" their case if the MDL is dissolved without settlement could be seen as a negative, depending upon the individual attorney's practice style and case-load.  If an individual attorney files his or her client's cases in the MDL, he or she needs to be fully prepared to take those cases to verdict, as opposed to relying solely on the MDL in hopes of an "easy settlement."D.  The Status of the DePuy ASR MDL.Discovery is proceeding rapidly.  As of June 5, 2012, the Defendants have made twelve productions of documents totaling roughly 35 million pages.  Thirty-four days of deposition testimony of company witnesses have been taken with half that many days of testimony scheduled for the next month.  Fact sheets from both Plaintiffs and Defendants for many of the cases have been exchanged and are in the process of being reviewed.The details for the selection of Bellwether cases for early trial are currently being worked out.  Plaintiffs' and Defendants' counsel are reviewing a large pool of cases in making this determination.  Naturally, the purpose of a Bellwether case is to gauge how a jury might consider the claims and defenses presented.  Depending on the outcome of the Bellwether cases, a resolution of all the cases may be reached.  Presently, two jury trials for the MDL Bellwether cases are scheduled to begin sometime in May and July 2013.  Jury trials for several state court cases throughout the country are scheduled to begin as early as December 2012.As might be expected with any disputed matter, once discovery is closed, there are numerous ways the MDL could proceed.  One possibility is that a global settlement could be reached based on the outcome of one or more state court trials or one or more Bellwether trials in the MDL.  Another possibility is that, following jury trials in the Bellwether cases, the cases could be sent back to their respective U.S. District Courts where liability and damages for each individual case would be determined by a jury.  Still another possibility following discovery is the creation of a matrix or formula that would be used to determine a fair and reasonable value for each MDL claim.  In any event, the MDL proceedings are up and running.  Unfortunately, the same cannot be said for several of the unfortunate victims of the DePuy ASR.IV.  Conclusion            Renowned Orthopod Dr. Thomas Joyce has stated that the DePuy recall "is the biggest disaster in the history of orthopaedics.  To think, here we are in the 21st century, in 2011, that we have such major failures.  This has major implications around the world."[25]  Indeed, DePuy's disaster is global, but it has been visited upon thousands of individuals, and has had significant and lasting implications for injured parties and their loved ones.  Although only a fraction of the approximate 40,000 victims in the United States are currently pursuing claims in court, it is expected that with the continued wave of activity in the MDL, many more ASR victims will obtain the justice they deserve from the company that so grievously wronged them.[1] August 24, 2010 DePuy Orthopaedics, Inc. Recall Notice: http://www.depuy.com/sites/default/files/DPYUS1%20Recall%20Notice.pdf[2] May 6, 2011 FDA 522 Noticehttp://www.fda.gov/MedicalDevices/ProductsandMedicalProcedures/ImplantsandProsthetics/MetalonMetalHipImplants/ucm241769.htm[3] Id.[4] See MDL 2197 IN RE: DePuy Orthopaedics, Inc., ASR Hip Implant Products Liability Litigation, N.D. Ohio 1:10-md-2197.[5] See MDL 2244, IN RE: DePuy Orthopaedics, Inc., Pinnacle Hip Implant Products Liability Litigation, N.D. Tex. 3:11-md-02244.[6]DePuy ASR Modular Acetabular Cup 510(k) Premarket Approval, August 5, 2005 http://www.accessdata.fda.gov/cdrh_docs/pdf4/K040627.pdf[7] Section 510(k) of the Food, Drug and Cosmetic Act, which requires device manufacturers like DePuy, to notify FDA of their intent to market a medical device at least 90 days in advance. This is known as Premarket Notification - also called PMN or 510(k). This allows FDA to determine whether the device is equivalent to a device already placed into one of the three classification categories. Thus, "new" devices (not in commercial distribution prior to May 28, 1976) that have not been classified can be properly identified. Specifically, medical device manufacturers are required to submit a premarket notification if they intend to introduce a device into commercial distribution for the first time or reintroduce a device that will be significantly changed or modified to the extent that its safety or effectiveness could be affected. Such change or modification could relate to the design, material, chemical composition, energy source, manufacturing process, or intended use.[8] See Summary of 510(k) procedure: http://www.fda.gov/MedicalDevices/ProductsandMedicalProcedures/DeviceApprovalsandClearances/default.htm[9] See Note 6, supra. [10] Retrieved by utilizing an FDA MAUDE Search. www.accessdata.fda.gov/scripts/cdrh/cfdocs/cfmaude/search.CFM.  (MAUDE data represents reports of adverse events involving medical devices. The data consists of voluntary reports since June 1993, user facility reports since 1991, distributor reports since 1993, and manufacturer reports since August 1996.)[11] Id.[12] Id.[13] See Also Meier, Berry: New York Times, March 9, 2010 - With Warning, a Hip Device is Withdrawn, http://www.nytimes.com/2010/03/10/business/10device.html?_r=1&pagewanted=all[14] See Note 10, supra.[15] Australian Therapeutic Goods Administration Website, http://www.tga.gov.au/newsroom/btn-dupuy-recall.htm[16] Id.[17] Of Contextual Note: The ASR was approved in the U.S. only for total hip replacements.  In total hip replacement, both the top of the femur and the acetabulum are replaced by artificial implants, and a femoral stem is inserted into the femur.  Conversely, in resurfacing procedures, a metal cap is placed over the natural femoral head, and a metal cup is inserted into the acetabulum.  In the annual report of the Australian Orthopaedic Association's National Joint Replacement Registry (NJRR) published in August of 2007, the NJRR data collected through December 31, 2006 showed that the resurfacing components of the ASR devices had at least twice the risk of revision compared to other resurfacing devices.  Additionally, in the NJJR's 2008 annual report the ASR cup was "re-identified in [the 2008 Report] as having a higher than anticipated rate of revision when used in total resurfacing procedures."  Finally, the NJJR's 2009 annual report found that "the ASR has been identified in its own right and not in combination with other femoral stems.  When used in total resurfacing hip replacement the ASR has also been identified as having a higher than anticipated risk of revision." (emphasis added).[18] See Note 1, supra.[19] http://www.depuy.com/asr-hip-replacement-recall[20] Meier, Barry: New York Times, February 21, 2012 – Flawed DePuy Hip Implant had Early FDA Notice.http://www.nytimes.com/2012/02/22/business/flawed-depuy-hip-implant-had-early-fda-notice.html?pagewanted=all[21] Id.[22] Bloomberg News: March 9, 2011 - J&J Hip Failure Rate as High as 49 Percent, U.K. Doctors Say. [23] Clarke, Tony: Reuters, August 22, 2011 - Insight: DePuy's handling of hip recall sparks questions.  http://www.reuters.com/article/2011/08/22/us-depuy-idUSTRE77L35H20110822[24] http://www.jpml.uscourts.gov/sites/jpml/files/Pending%20MDL%20Dockets_By%20District_May-2012.pdf[25] Irish Examiner, March 19, 2011 -  DePuy hip replacement recall 'a medical disaster', says expert.  http://www.irishexaminer.com/breakingnews/ireland/depuy-hip-replacement-recall-a-medical-disaster-says-expert-497840.html ,

Metal-on-Metal Hip Litigation: Not Your "MoM's" Artificial Hip Joint

,

Product Liability; Medical Device Litigation

,

2012
Selections
Super Lawyers: 2013 - 2023
Rising Stars: 2011 - 2012
Additional sources of information about Peter M. Young
Attorney resources for Peter M. Young